Cape Saudi Arabia Wins Gold RoSPA Award

Cape's Saudi Arabia operations are proud to have won a Gold award from the Royal Society for the Prevention of Accidents (RoSPA) in the 2012 Occupational Health and Safety Awards.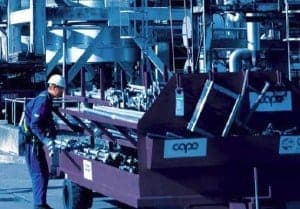 RoSPA is the largest and longest-running programme of its kind in the UK, awarding commitment to accident and ill health prevention. The scheme looked not only at Cape's accident records, but also at our overarching health and safety management systems, including important practices such as leadership and workforce involvement.
Cape's Saudi Arabia operations are leaders in the fields of insulation, refractory, painting, scaffolding, fireproofing and IMG works.
Michael Dismore, Operations Director for Cape Northern Gulf, commented:
"We are delighted to receive this highest tier of award from RoSPA, recognising Cape Saudi Arabia's unwavering commitment to health and safety – a dedication which runs throughout the Cape organisation."
David Rawlins, awards manager at RoSPA, said:
"The RoSPA Awards programme provides well-deserved recognition for the winners and spurs on other organisations to raise their standards of accident and ill health prevention. We congratulate Cape RB Hilton Saudi Arabia Ltd on its success and encourage it, and all our other winners, to remain committed to safety and health, an approach that is well recognised to be good for workers and the bottom line."
Via: Press Release
None found.