The second day of his inquest:
A SCAFFOLDER who plunged more than 60ft to his death had not gone about his job in his usual "textbook" manner, an inquest heard.
Russell Samuel, 40, suffered a fractured skull while working on the construction of Swansea's Meridian Quay complex.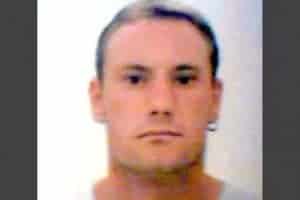 The second day of his inquest, at Swansea Guildhall, heard that he had not been clipped onto a safety rail prior to him falling down a shaft designed for a stairwell.
And officials from The Health And Safety Executive said that pieces of a "brittle" concrete board — called Cempanel — found close to his body would be unsuitable to carry a person's weight.
The last person to see Mr Samuel alive, a labourer called Terri Llewelyn, said she saw the dad-of-two work on a section on the fourth floor where the opening for a ladder had "been covered by some sort of board".
Work colleague Alan Jarnell, also a senior scaffolder, said he did not believe Mr Samuel had covered up the 450mm gap with Cempanel.
He said: "I know Russell always carried a hammer with him, so it would have been no hardship for him to nail a (stronger) scaffolding board down."
But Mr Jarnell, of Ely, Cardiff, expressed his surprise when shown photographs of the section of scaffolding Mr Samuel had been working on.
"His work was usually textbook," he added. "Does the section of scaffolding appear to be out of character for him? Yes."
The inquest heard that self-employed Mr Samuel had been working for sub-contractors Febrey at Ferrara Block B — adjacent to the 350ft Marina Tower — on January 22, 2008.
He had been tasked with taking down scaffolding, ready for the installation of the roof and Eastern staircase.
The jury heard that Mr Jarnell had worked from the "top down" from level 9 to 6 in taking down the scaffolding — with each platform being an "independent structure".
However, it was heard that Mr Samuel worked from the "bottom up" from levels 2 to 5 — due to access problems.
A video was shown to the jury of a range of tests carried out by HSE officials on a 10mm thick piece of Cempanel.
Investigators worked on the theory the board had been used to cover up the hole used for ladders.
Andrew Rattray, a special inspector at the HSE, said: "It is designed as a vertical panel. As a covering for a hole, in my view, it is not suitable because of its brittle nature."
Mr Samuel's life support machine was turned off on January 24, 2008, at Morriston Hospital — two days after the fall.
His inquest was set to resume today.
Source: thisissouthwales.co.uk