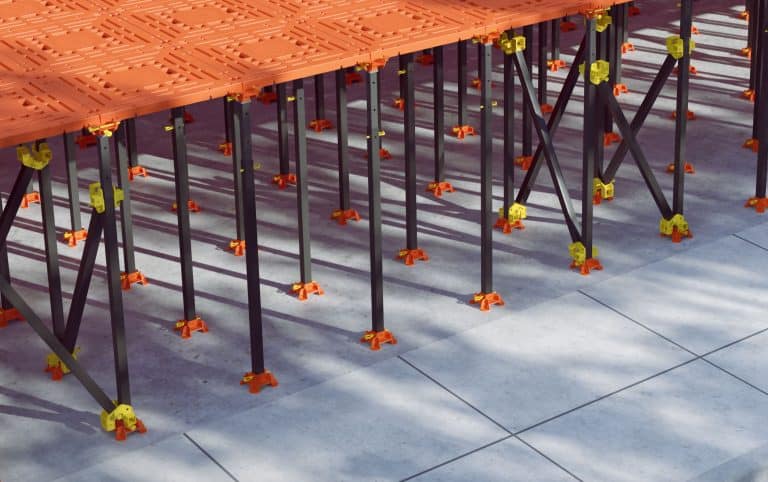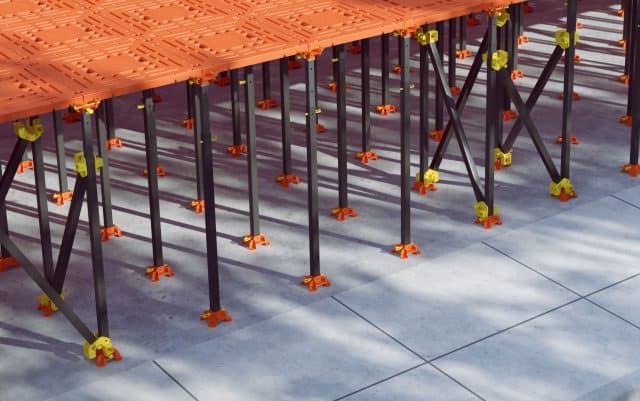 Teesside based JMAC Safety Systems has launched a more economical and cost-effective extendable leg for its safety decking system.
Following on from the success of their new Branded Safety Decking; the ECO Extendable Leg is JMAC Safety Systems latest product offering, which its makers say improves and diversifies upon its already very successful Extendable Leg HD.
Research and development can be described as the creation of the know-how and know-why when producing safety products for the construction industry, this know-why eventually translates into commercial development.
After months of market research and reviewing customer case studies; JMAC decided to manufacture a more economical and therefore, cost effective leg which can be purchased at a fraction of the cost of their current leg – the Extendable Leg HD.
This new leg comes in two adjustable height variations:
1.5m to 2.2m Leg
1.8m to 2.6m Leg
Customer feedback of the Extendable Leg HD confirmed that the original leg was perfect for all types of build projects – A "one leg suits all" solution. However, many customers expressed a desire for a more economical niche leg offered at a more cost-effective price.
JMAC Safety Systems employs a proactive technology leadership strategy which allowed them to quickly design and manufacture two new legs which are much lighter and quicker to install on-site. The ECO Extendable Leg also holds the same loading as a general-purpose scaffold at 2.0kn (200kg) per m2.
In line with the rest of the MacDeck offering, the ECO Extendable Leg can be manufactured with your company logo and colours when you purchase this product direct. This acts as great way of promotion for your brand, along with being an intelligent theft deterrent too.
JMAC Safety Systems plans to release even more products over the forthcoming months.