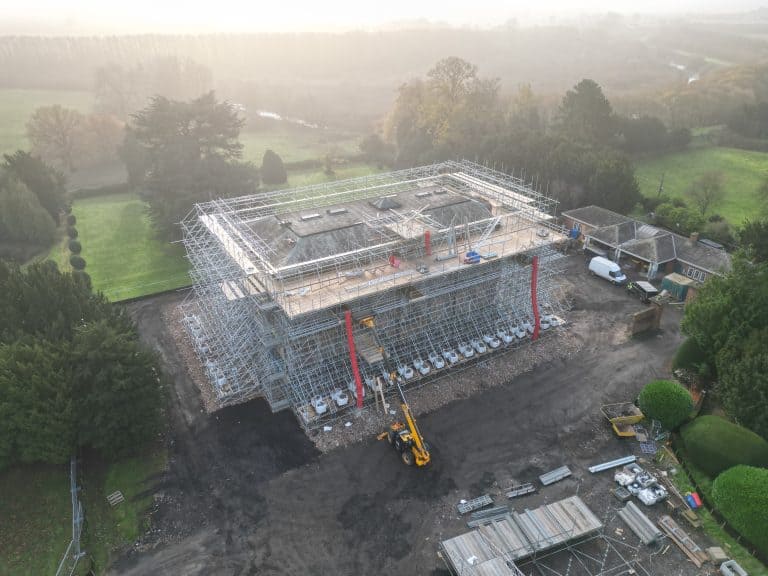 ADS Scaffolding, a family-run York-based business established in 2009, has recently completed a challenging scaffolding project at Nun Appleton Hall Priory for client Sam Smiths Brewery.
Despite encountering several unexpected challenges, the company was able to complete the project successfully, showcasing its expertise and commitment to excellence.
The project required a 34.00m long x 18.00m deep scaffolding structure to be erected at the site, with a large 5m deep x 36m long, full-length loading bay to accommodate the removal of all trusses and the roof, along with the entire top floor of the building. Internal crash decks were also installed on the whole top floor, but the floors could only be loaded at wall junctions and primary floor beams. To ensure safety and stability, the scaffolding had to be designed with numerous beams to distribute weight, as advised by structural engineers.
ADS Scaffolding encountered several challenges during the project, including a building that was found to be unstable after the demo scaffolding for the servants' quarters and stair tower was completed. After designing a temporary roof fully encapsulated scaffold tied into the building, it was decided to change it so that it was fully freestanding with buttresses around every elevation. The exterior design underwent eight revisions, starting as a tied scaffold but eventually changed due to engineer recommendations.
Despite these challenges, ADS Scaffolding completed the project successfully, thanks to their close collaboration with Liverpool-based George Roberts, who helped formulate lifting plans for the beams, supply all materials, and hire the Layher System.
Speaking to Scaffmag, Adam Stead, ADS Scaffolding Founder and Director, said: "Huge shout out to Danny and Neil at George Roberts; they were always on hand for any help and guidance and made a few site visits for us to assist with the crane lift.
And our three-person gang, John, Sean, and Stu, erected the job from start to finish and followed the drawings to ensure the project's success."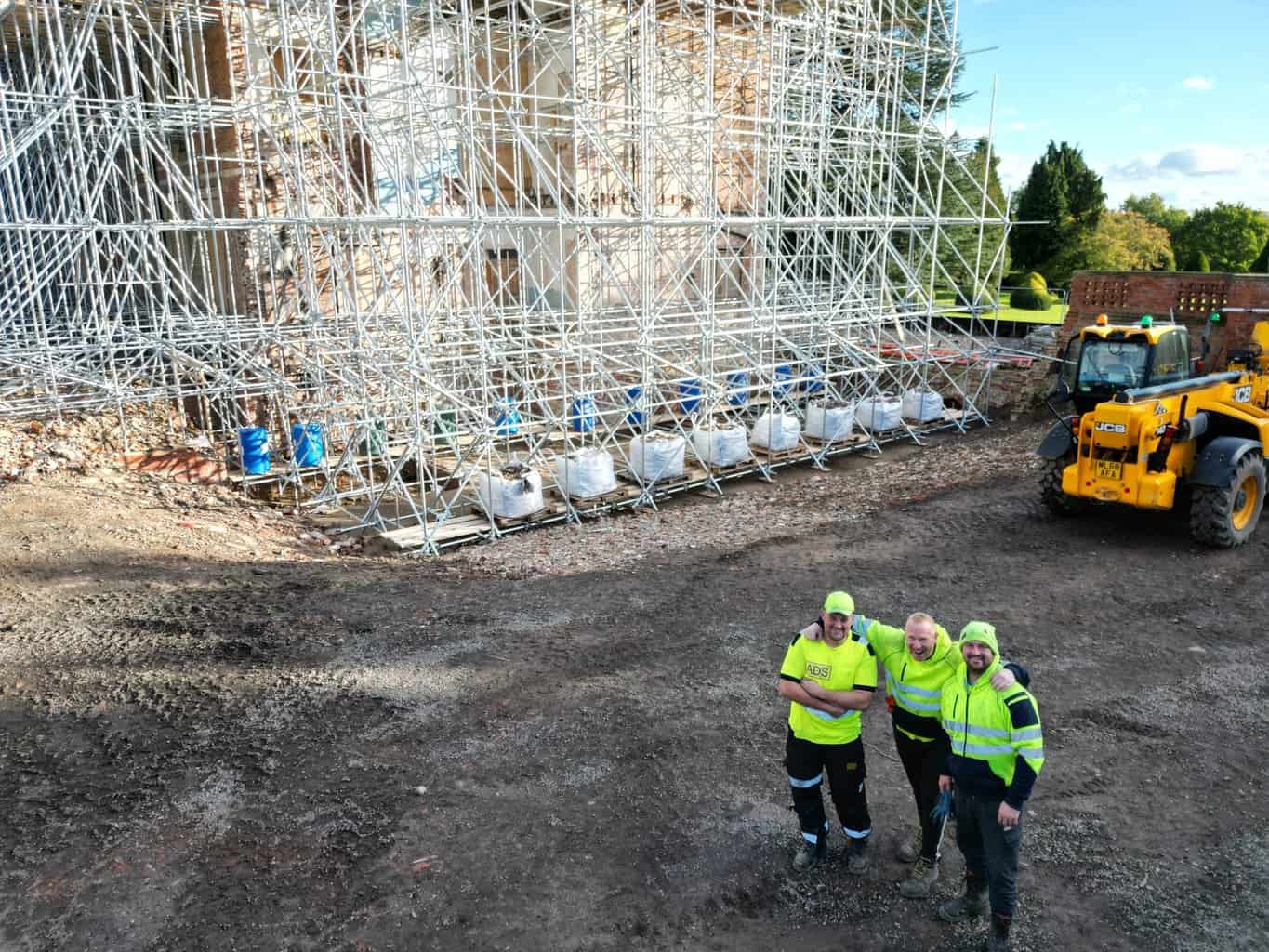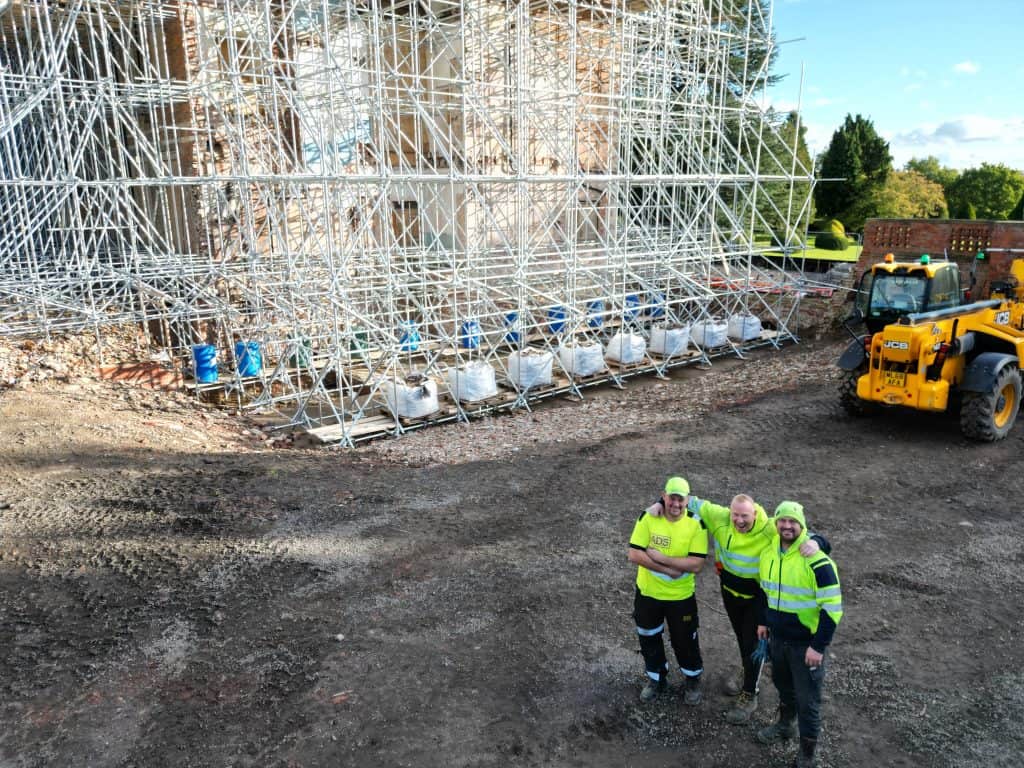 ADS Scaffolding's sister/in-house design company Scaphics Design LTD produced all the design work for the project, which George Roberts fully supplied with all new kit and a temporary roof, with a sale value of approximately £400k. The project also showcased ADS Scaffolding's commitment to excellence, with the company being in contract with the City of York Council for the past seven years and completing projects ranging from as small as £500 to as large as £500k.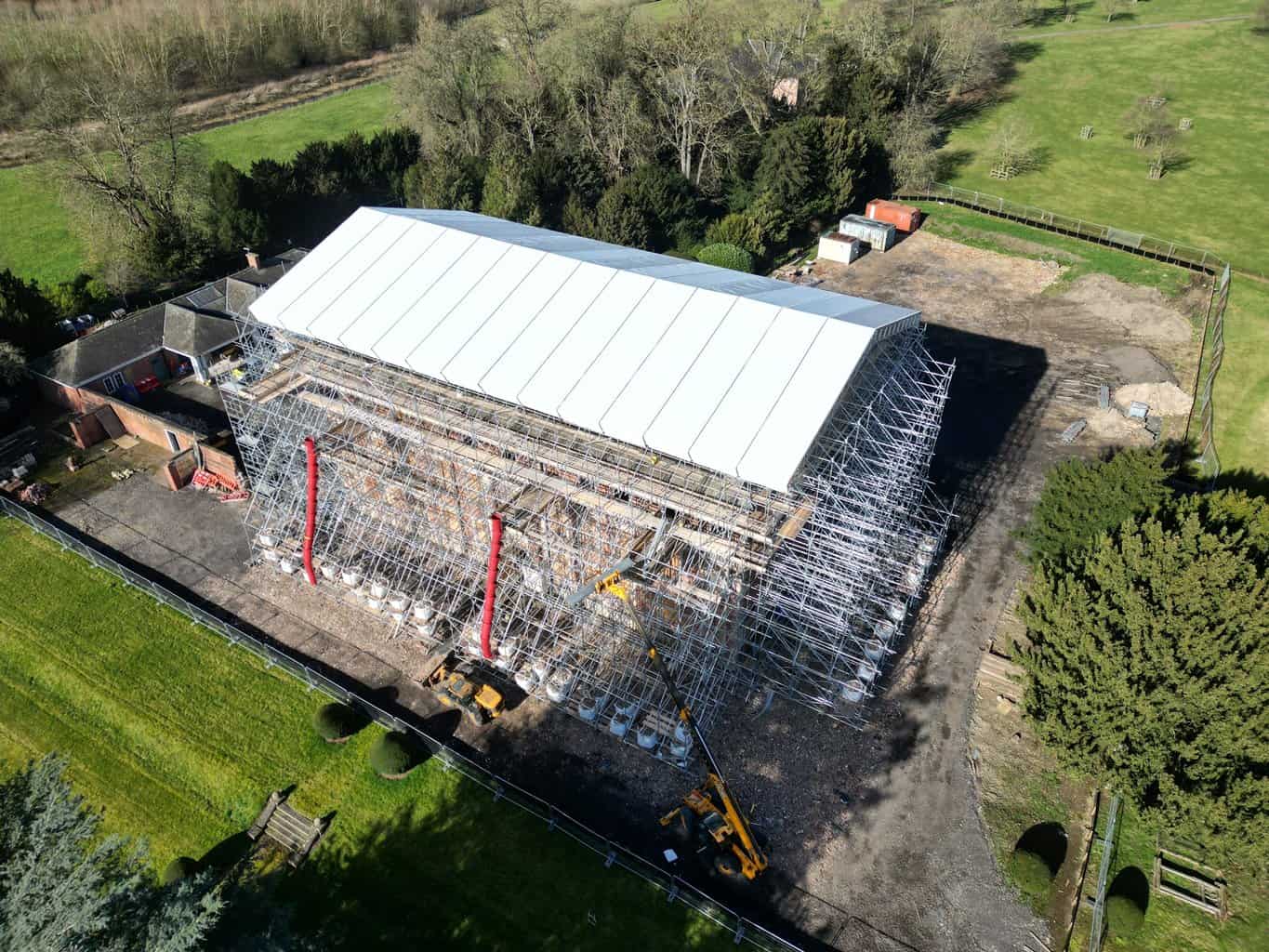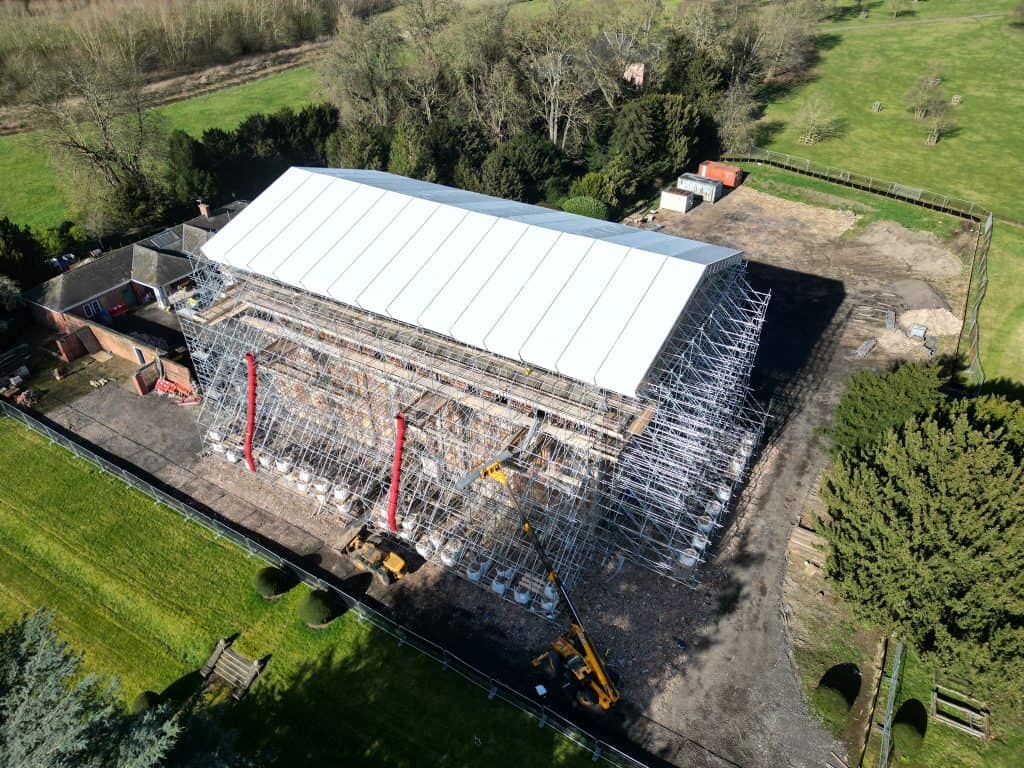 ADS Scaffolding's successful completion of the scaffolding project at Nun Appleton Hall Priory demonstrates the company's expertise and commitment to excellence. Despite encountering unexpected challenges, the company was able to adapt and work closely with other industry partners to ensure the project's success. This construction serves as a testament to the capabilities of ADS Scaffolding and its ability to take on even the most challenging projects with confidence and skill.