The Scaffolding

Directory
Showcase your services
Increase traffic to your website and enhance search engine rankings by adding your business to The Scaffolding Directory.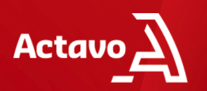 7 Thornes Moor Road
Wakefield
England
WF2 8PT
GB
Actavo | Industrial Solutions provides essential engineering services to the world's leading industrial companies in the petrochemical, power, oil and gas, marine, nuclear and pharmaceutical sectors. Our clients include Centrica, Pfizer and Magnox. As a strategic partner, we provide solutions to support our clients' industrial construction, term maintenance and shutdown projects.
We are experts in our field with extensive technical expertise, harnessing technology to create smarter solutions for our clients. Actavo | Industrial Solutions has invested in the development of a tailored Work Management System which is changing the way we manage work packages. Our teams now use an in-Field App which automates the tracking and reporting process onsite, thereby reducing administration & reporting activities. The new system ensures we can deliver streamlined real-time information to clients.
We are based across the UK, Ireland and Kazakhstan, providing an extensive range of services including; access solutions, asbestos removal, industrial cleaning, insulation, passive fire protection, power transmission & distribution and protective coatings. The industrial sector is both hazardous and demanding. Health and safety is at the heart of everything we do. Our SHEQ procedures ensure the safety of our people and our customers.
In 2015, Actavo | Industrial Solutions entered into a JV with the Lancaster Group, a Kazakhstan-based holding company operating across a range of industries. Our team provides a range of services including access solutions, insulation, protective coatings, and fire protection across various onshore and offshore locations in Kazakhstan. This joint venture has approximately 1000 employees, working on various projects. Click here for more information on DSL Caspian our joint venture in Kazakhstan.
Why Actavo?
Whether it's dealing with volatile substances or working in potentially hazardous environments, our highly skilled teams ensure safety is paramount
We get things right first time, providing the trust, reliability and service our customers need
We have gained extensive knowledge and expertise working on complex sites for over 50 years
Through introducing smart technologies to traditional industries, we streamline processes, provide real-time information and make work more efficient
Expertise in managing large remote field forces through real-time Work Force Management Systems Flexible and scalable delivery model
Ability to mobilise and ramp up rapidly and effectively with minimum risk for major critical projects