BOLTON building companies owed hundreds of thousands of pounds by collapsed national builder Rok will not get a penny.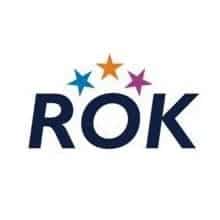 However, workers who lost their jobs when Rok went into administration in November last year have had their statutory redundancy money paid by the Government.
There was not enough cash in the failed builder's coffers after it went bust without warning, owing creditors, including construction companies and the banks, almost £200 million.
Staff at most of the company's offices were laid off en masse and around 220 people at the Westhoughton depot lost their jobs.
Bolton firm P and R Pointing took a £277,000 hit when Rok failed to pay for work carried out on several projects.
The company, which carried out scaffolding and pointing work around the North West, had to lay off 17 scaffolders, but was strong enough to carry on despite the massive debt and is now busy again.
Brothers Peter and Russell Gastall, who are joint managing directors of the St Helens Roadbased firm, said they have gritted their teeth and carried on winning new business.
Peter Gastall said: "We have been told that we won't even get a penny in the pound of the £277,000 Rok owed us.
"We've been told that there's no money left to pay anything to anyone.
It's disgraceful but that's the way it is unfortunately.
"But we are winning quite a bit of work in different places and we are still going ahead with our planned office move."
At JDK Roofing, off Manchester Road, where the company was owed £100,000 by Rok, it is also business as usual.
Contracts manager Martin Richards said: "Things have been a bit tight but we have had to take the hit and get on with it. We got through and we are very busy right now."
Administrators Price Waterhouse Cooper (PCW) had agreed that redundancy payments, dependent on the employees' length of service, would be paid out by the Redundancy Payments Office (RPO), part of the government Insolvency Service.
The RPO has been working to ensure that all straightforward claims were paid within six weeks.
The Bolton News understands that the majority of such payments have been made.add for p13 A spokesman for PWC said: "It is extremely unlikely that any distribution will be made to the unsecured creditors of Rok within 12 months, principally because a significant number of assets, such as contract receipts, will not be recovered within the year.