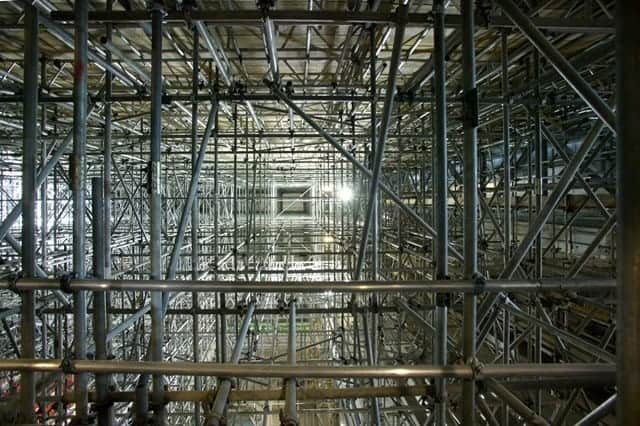 Over 280,000 feet of tube, 12,000 scaffold boards and 90,000 fittings were used to create this huge scaffolding birdcage inside the new Events Venue at the Bluewater shopping center in Kent.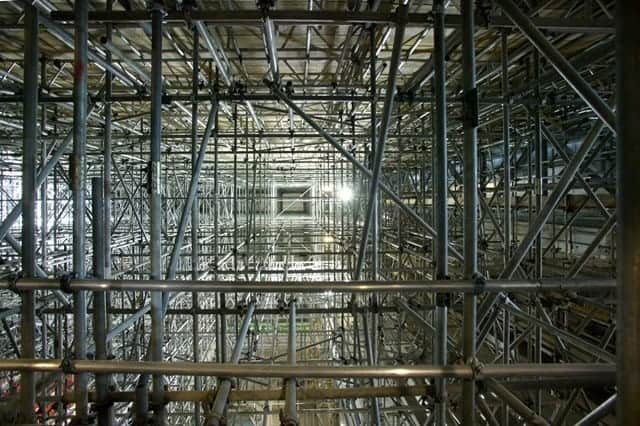 The multi million pound development which is due to open next month, will provide a venue for exhibitions, music concerts, fashion shows and other events.
The scaffolding was shoe-horned between existing retail buildings and car parks. In some places there is less than 10mm between the external walls and the buildings next to it.
Workforce manager Phil Manning said: "'The complexities of this scaffold job show the quality of work that our scaffolders are capable of achieving."
BAM Construction is the main contractor for the construction of the venue that is due to be finished in November.