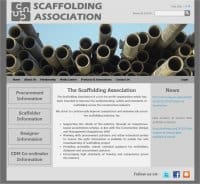 There is a new firm in town that goes by the name the 'Scaffolding Association' which could well be a viable alternative to the NASC (National Access and Scaffolding Confederation).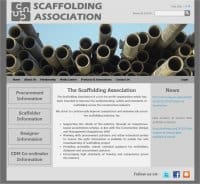 Today we got a first look at what the organisation has to offer when there website went live although not totaly finished you are able to get a fair understanding of what they are about.
The association is based in Evesham, Worcestershire and is a non profit organisation with a mission statement that details plans for a competence based accreditation scheme.
It also states that the association will also be providing  robust technical guidance for scaffolders and their clients and encouraging high standards of training and competence across our industry.
The Scaffolding Association's key aim's and objectives are:
To protect and encourage quality and fair competition in the marketplace through a competence-based accreditation scheme.
To promote quality and training through category-specific accreditations.
To provide clear guidance and training to procurement officers, principal contractors and site managers, enabling better decision-making.
To ensure scaffolding companies are only commissioned to undertake work for which they are fully qualified and competent.
To help new and existing scaffolding companies expand their services through access to the appropriate information, training and support.
To raise awareness of the essential role of scaffolding design and designers in improving standards and safety within the industry.
Campaign for the introduction of compulsory continuous professional development (CPD) for the scaffolding industry.
Currently the association has three membership types that include Scaffold Contractors, Scaffold Designers and Information Members although a strict code of conduct is required to be adhered to.
For more information about the Scaffolding Association visit there website.
Do you think  the Scaffolding Association could be a viable alternative to the NASC ? let us know in the comments below.