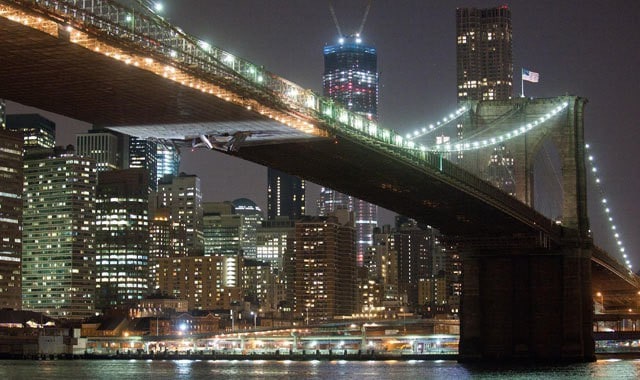 New York's iconic Brooklyn Bridge has been hit by a crane being towed by a barge.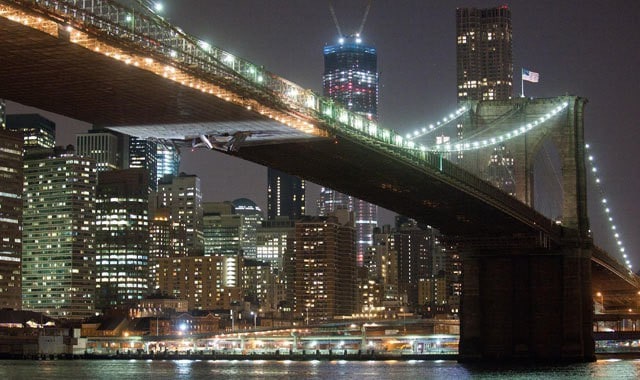 The crane smashed into scaffolding that is attached to the underside of the bridge ripping a 50ft hole in the structure.
The scaffolding was being used by workers to repaint the bridge but there were no reports of injuries after the accident, which happened during the night.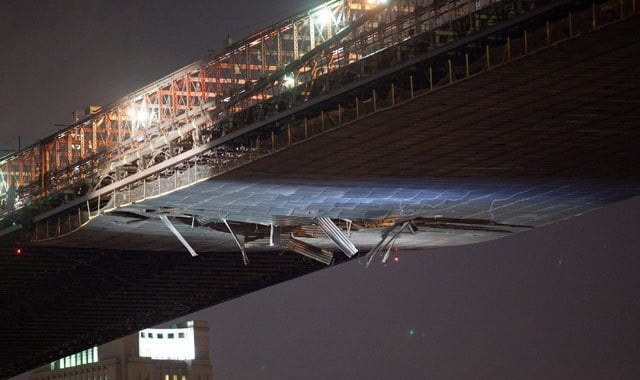 Officials have said there does not appear to be any structural damage to the bridge, which crosses the East River and connects Manhattan and Brooklyn.
But the accident caused heavy traffic delays on the bridge and its approaches.