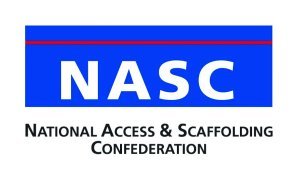 The UK Contractors Group (UKCG) which represents some 30 leading construction contractors (representing over a third of the total UK output on construction turnover) have recently agreed to support the popular guidance produced by the NASC (National Access & Scaffolding Confederation), 'Guide to Appointing and Managing Scaffolding Contractors'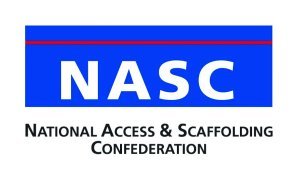 The document which has had over 1200 requests since its launch in the summer of 2011 has been reviewed by the UKCG and they has agreed that the guidance (which is available free to all of industry) is appropriate for UKCG members to work to.
Stephen Ratcliffe, Director of UKCG states…
"UKCG's aim is to aspire to world class standards of best practice for UK construction and we are pleased to co-brand this guidance from the NASC as it complements our objectives perfectly. We recognise that NASC sets the standards for scaffolding in the UK and this guidance makes sound logical sense for all construction contractors to adhere to. "
The guidance is a free specification document intended to provide advice and instruction for all organisations (or individuals) who are responsible for appointing, monitoring or managing scaffolding contractors, the guidance is appropriate for all sizes of construction contractors.
Whether the user is a Client, Project/Site Manager, Surveyor, CDM Coordinator, Estimator, Planner or Designer the document provides advice on the current best practice for scaffolding. This document could also be used to accompany any Tender or Pre-Qualification document.
The risk of an accident or injury to either operatives or the general public can be greatly reduced by properly planning scaffolding and to do this it is important to know what to demand from your scaffolding contractor at every stage of the process.
Rob Lynch, NASC President states…
"The demand for this guidance is a signal that industry is increasingly prepared to take the risks associated with scaffolding seriously. The UKCG's support of this guidance will accelerate the adoption of this best practice across the construction sector. The NASC membership have all signed up to this best practice, employing one of the 204 NASC contracting members will therefore provide a significant degree of comfort to any contractor or client.'
The 15 pages of criteria are intended to improve the quality of all scaffold structures erected on any site and in accordance with current legislation, guidance and protocol. The content includes…
Scaffold types
Regulations, codes of practice and best practice
Competence
Scaffolders Safety and PPE
Scaffolding design
Minimum scaffold requirements
Scaffold handover and statutory inspections
Risk assessments and method statements
Summary of Scaffolder cards
Scaffold inspection reporting
The NASC encourages all scaffolding contractors to adopt this guidance as soon as possible in an attempt to move all scaffolding companies up to a position of current best practice, legislation and safety standards.
The guidance is provided in an editable Microsoft Word document format allowing the user to add any local variations their particular organisation may have.
The guidance document is available on request from the NASC, via [email protected] and is available to UKCG members via the UKCG website.
News Source: nasc.org.uk