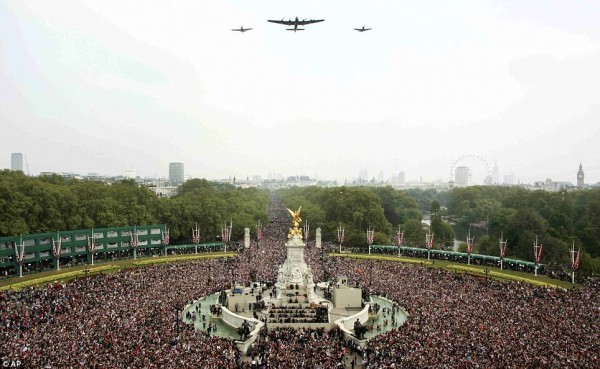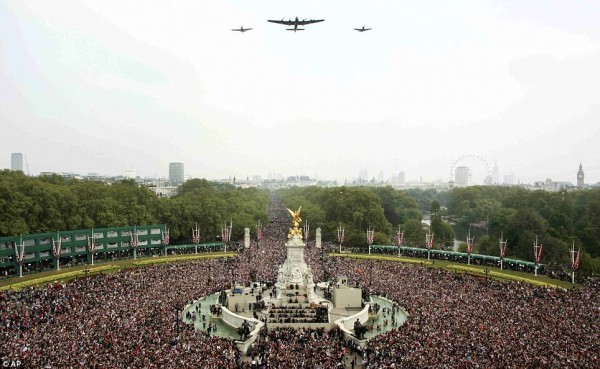 We grabbed a quick Q&A with Matt Bowler, Director of Buckinghamshire Scaffolding Specialists.
BSS was established in 2007 in Milton Keynes, Buckinghamshire Scaffolding Specialists provide an extensive range of scaffolding services in the industrial, commercial, residential and event sectors.
2012 – How was it for you, Matt?
2012 was certainly a year to remember, and I am immensely grateful to the whole team for making it the best year yet. When we committed services to GL Events exclusively for The London 2012 Olympic Games we made a promise to stand by our mission statement (as we do for all of our customers) to surprise and delight, embrace resistance, set standards, be good corporate citizens, adopt a "can do" philosophy, integrate and innovate and without a doubt, leave our mark! The most valuable asset we acquired in 2012 isn't reflected on our financial statement and nor will it be found in our yard or office. Why? Because this asset is experience, and the lessons we take from it are priceless – this is our competitive edge. 2012 also brought new relationships that will open doors to exciting ventures, so watch this space.
With scaffolding firms folding left right and centre, how have you weathered the financial storm?
In the words of Napoleon,"Victory belongs to the most persevering." The previous few years should have been hard for a new company like us, but we have bucked the trend by maintaining our commitment to becoming the best scaffolding company, both nationally and globally. Of course, finances are an issue when running a company – especially when customers are a little less willing to part with their cash – but I do not agree that it is first priority. Taking care of our customers, staff and suppliers is my priority: growth will make you grow. Look after your customer and they will do their best to pay you on time and look after your staff. Look after your suppliers and they will give you the best deals for the best terms. It's attitude- not asset – that maps the path for our company's destiny.
Give us an overview of your year in headlines.
London 2012; a return to Buckingham Palace for the Diamond Jubilee; working to a two hour window for the Nike + 10K; Park Inn hotel and residential complex on Olympic Way in Wembley; two Banner Homes residential developments, and a nice steady stream of local domestic projects.
Definitely my holiday to Thailand with the missus! We flew the day before the opening ceremony, and athletes were actually arriving at Heathrow as I was leaving. The fact that we had easily completed our Olympic contract a week earlier made the holiday so much more enjoyable. While on holiday I managed to quit smoking – yet another victory! Last year has seen the company employ some welcome additions to the team: Safety Officer/Scaffold designer Tod Hodge, Logistics Manager Dale Pinnock and Events Coordinator Mick Elsworth, I can now enjoy a holiday with total peace of mind.
I had a knee operation in September so I won't be able to play rugby for at least a year… and now I have no excuse not to go shopping with the missus on a Saturday!
What do you look forward to in 2013?
More of the same. We've been invited to tender for some prestigious contracts in 2013 and 2014 and I am looking forward to working and developing with my great team. I can't tell you how much the lessons of 2012 will mould our company and the way we do what we do. The list of accolades just gets bigger and bigger. Some companies are suffering from the post-Christmas blues right now, but there is a real buzz in the air at BSS – it really is a nice place to be!
I would like to extend my gratitude to all of my staff and suppliers. Without their passion, integrity, reliability and above all "can do" attitude we would have little to talk about! Dave Jennings of QBE http://qualitybuildingequipment.co.uk/ Paul Zemelis of Deborah Services Limited (Luton) www.deborahservices.co.uk John Minton of Scafom-Rux UK www.scafom-rux-scaffolding.co.uk Bob and Terry at P.Birds and Sons http://www.pbirdandsons.co.uk/ and everyone at http://www.octainrecruitment.com/ I will always remember you going that "extra mile", an essential quality to help us deliver what we promise. Here's to the future ventures: let's do some deals. And best of luck to all our competitors…
Thanks Matt, and all the best for 2013