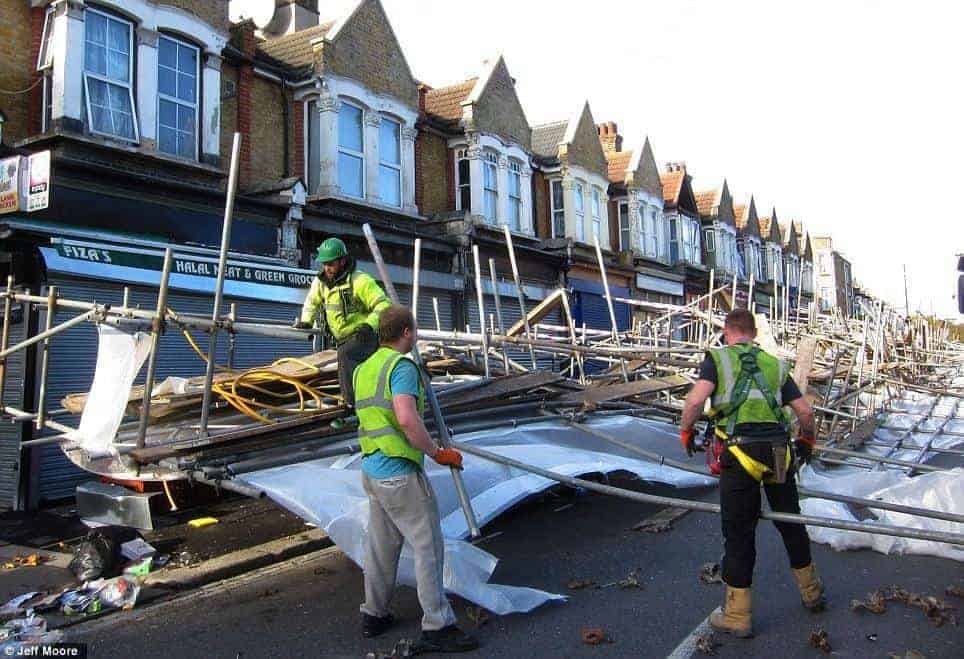 A long run of scaffolding collapsed outside shops in Francis Road, Leyton, London on Monday as a storm battered the UK
The length of the collapse was around 100 yards which caused damage to parked cars and blocked the road for hours will NOT be investigated by the Health and Safety Executive (HSE).
The HSE have confirmed to a local newspaper that because there were no injuries they would not take any action.
A spokeswoman also said the decision had been made after the HSE  made contact with Waltham Forest Council's building control department.
The collapse happened just before 7am.
Shopkeepers and residents say the area is busy and it was lucky no one was injured.
The scaffolding was being used by council contractors to refurbish shop fronts.
Do you think this was the right decision to make by the HSE ? Let us know in the comments below.