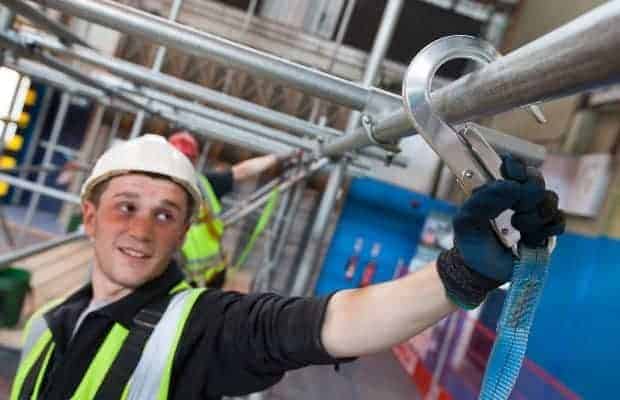 Competent Scaffolder will now be Qualified Scaffolder after regulations review.
ScaffMag has been informed by sources that the National Access & Scaffolding Confederation (NASC) has managed to persuade government bigwigs to replace the terminology 'Competent' or 'Competence' with 'Qualified' in the next updated Working at Height Regulations.
Although no official announcement from the NASC has been published as yet, The NASC are reportedly very happy with the outcome.
The battle began back in January 2012 after a government report by Professor Löfstedt on the review into existing Health and Safety legislation. One recommendation by Professor Löfstedt was to review the Work at Height Regulations by 2013. The NASC reacted with its own recommendation in shining light on one particular 'grey' area in the use of the terminology 'competent' and 'competence' which occur frequently throughout the current legislation.
These terms were both ambiguous and open to interpretation. This non-specific terminology has resulted in different interpretations and hence different standards of safety protocol – yet these terms are also at the 'heart' of the regulations. The NASC recommended that this terminology be replaced by the term 'qualified' (as already adopted in the gas fitting industry).
The work at height industry, including scaffolding can demonstrate clearly and accurately that an individual is 'qualified' by the fact that he or she has completed suitable training, which includes theoretical, practical and on site experience – the aptitude of the Scaffolder to continue to carry out his/her skilled works is also challenged every five years to ensure continued compliance.
Image source: CISRS