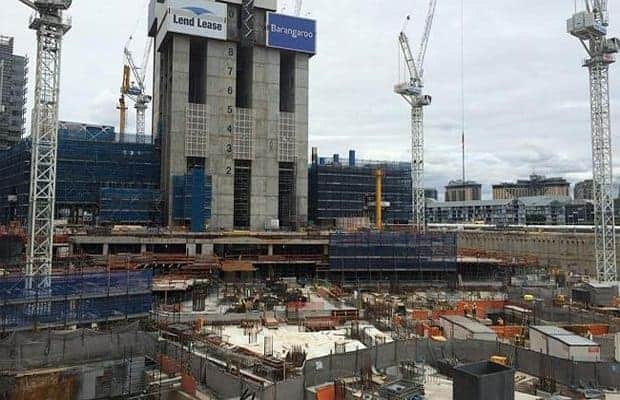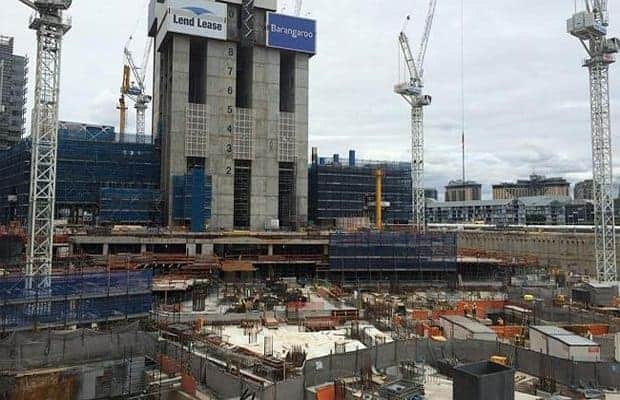 Trainee Scaffolder plunges to his death after 30 meter fall in Barangaroo near Sydney Harbour, Australia.
The trainee scaffolder in his 30's fell from scaffolding on the construction site after only being on the job for two weeks reports say. The man had been on the Koori Job Ready Programme, which helps train up young aboriginal people for the construction industry.
Emergency services were called to the site at about 8:30am (AEDT) The Ambulance Service says the man's colleagues performed CPR until they arrived. Paramedics pronounced him dead a short time later.
Police are investigating the possibility the scaffolder had suffered a medical problem before he fell.
Reports also suggest there is inadequate supervision at the Lend Lease Barangaroo construction site.
Union officials said about 500 workers had stopped work because of the accident. They would meet again on Friday morning before deciding if they would return this week.
Barangaroo is the site of a controversial waterfront development on Sydney Harbour which will include commercial offices, apartment buildings and a casino.