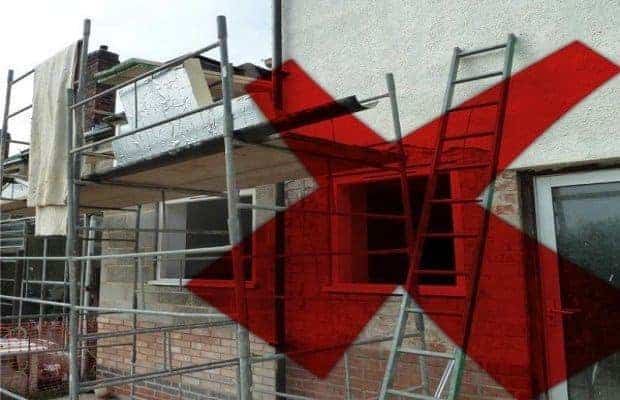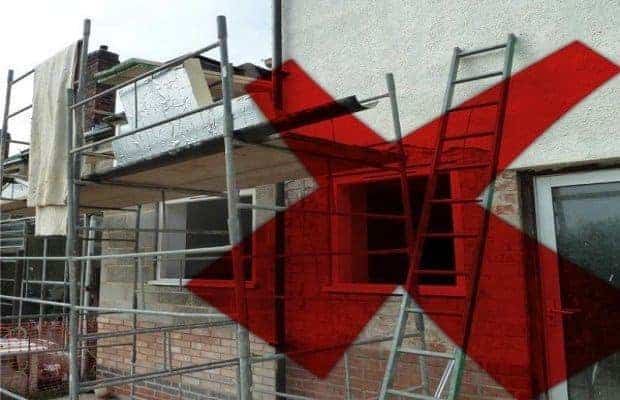 At this year's first ever Health & Safety Event in Birmingham, a new campaign on the dangers of using unsafe towers was launched by PASMA.
The campaign aims to show the importance of only using properly assembled towers and those certified  to the European standard BS EN1004 over often cheap and potentially dangerous alternatives – saying that "your life or the lives of others may depend" on using the right tower.

PASMA's campaign has been created in an effort to combat the use of unsafe tower equipment, brought into sharp relief by the HSE's blitz of construction sites throughout 2013 with month-long spot checks. During September over 1,000 sites – almost half of those visited – were failing to meet basic safety standards including failures related to the work at height equipment used.

Peter Bennett, PASMA's Managing Director, said: 
"Dangerous work at height is far more common than it has to be, as using safe equipment can prevent many of the issues that repeatedly come up, such as not fitting proper platforms and guardrails. Simply using an EN1004 tower can make all the difference when it comes to a site's safety.

"This campaign aims to show that this isn't just about fines and figures, but about lives. Falling from height kills more people than anything else in the workplace, which is why it warns people using towers that their lives and the lives of others may depend on only buying or hiring a safe tower."
There are many examples of people whose falls could have been prevented by using safe towers. Robert Wilkin was paralysed when he broke his back last year after falling from a second-hand scaffold tower put up by an untrained builder.

An EN1004 tower could have easily prevented the structure being used in the unsafe way that led to the fall. Safe towers are designed to avoid anyone ever having to stand on an unprotected platform.

Mr Wilkin said:
"I don't remember much about what happened after I fell. Lots of people were rushing about and it took the ambulance crew about 20 minutes to get me onto a back board because I had fallen in an awkward place between pallets of bricks.

"My life has been ruined because I can no longer do the things I used to do. I can't go out on my own or drive. I feel my freedom has been taken from me and it's been really hard on my family."
Another example of the unsafe work carried out on non-EN1004 towers involved a boy standing on scaffolding with his father, six metres up on a non-EN1004 tower with wide open unprotected spaces he could easily have fallen from.

The tower was not fitted with proper platforms, built-in access or guardrails. At one point the man had to help his 10 year old son onto a too-short portable ladder above him by his ankles.

Children should not even be allowed on safe towers – work at height is obviously for competent adult workers, not children – never mind one from which it would have been so easy to fall. The HSE inspector ordered the man to come down and help his son off of the structure. Later the builder was fined, and sentenced with 80 hours of community service.

PASMA's website (pasma.co.uk) has set up a new 'Scaffold Towers' section as part of the campaign. It outlines the facts about how dangerous unsafe work at height is, and gives simple and practical advice about how to keep safe, as well as offering a free Tower Safety Pack filled with essential information on buying and maintaining a tower.