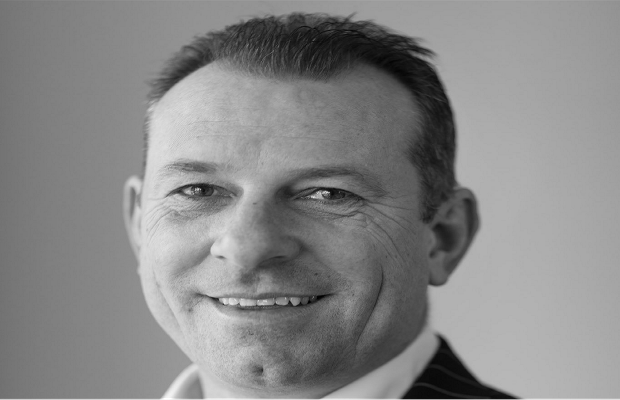 Terry Sennett, a hugely respected scaffolding industry leader has died suddenly aged 48.
Its with tremendous personal sadness I have to inform our readers of the tragic news that Terry Sennett passed away on Saturday 20th December after a very short illness at his home in Dubai.
'There are leaders and there are those that lead'….Terry was a true leader in the access industry, a hugely respected and highly knowledgeable industry champion, that dedicated his life to the UK and worldwide scaffolding Industry. His infectious passion and inspirational character will be so greatly missed by myself, and everyone else who had the pleasure in working with him.
Terry Sennett 1966– 2014
Embarking into a career in scaffolding Terry started out as a trainee scaffolder in 1987 for Dixion Scaffolding Ltd until 1989 when he ventured offshore with Aberdeen Scaffolding Ltd. Here he was in his own words "taken to school" while working on various platforms in the North Sea gaining valuable scaffolding knowledge from two Glaswegian scaffolders.
After two years working offshore Terry decided to establish his first successful company in Southampton, Finest Scaffolding & Access Ltd in 1991. Twenty two successful years passed and Terry moved on to founding his next scaffolding venture, Modus Access UK Ltd in 2010. Modus Access used only Layher system scaffolding, and he created his own "systems thinking" mindset and management approach. He demonstrated time and time again what was possible with system scaffolding, challenging convention and creating a new standard of compliant and cost effective scaffolding – something which has yet to be matched.
In 2013 Terry decided to give something back to our industry by passing on his extensive scaffolding and technical knowledge by educating others. He worked as the Senior Layher Expert & Training Instructor/Assessor for Safety & Access Ltd in Nottingham & Immingham, UK until moving to the Middle East full time for Simian Skill as GCC Manager in 2014.
---
Just a few months ago I was fortunate to spend a week with Terry at his home in Dubai, UAE while covering an article on overseas scaffolding training. During my time in Terry's company I couldn't help but be inspired by his infectious personality and drive for educating others with his extensive and wide ranging scaffolding and technical knowledge. He had many pioneering and revolutionary training ideas that would make a fundamental change to training provision in the Middle East,  which in-turn would inevitably save many scaffolders lives.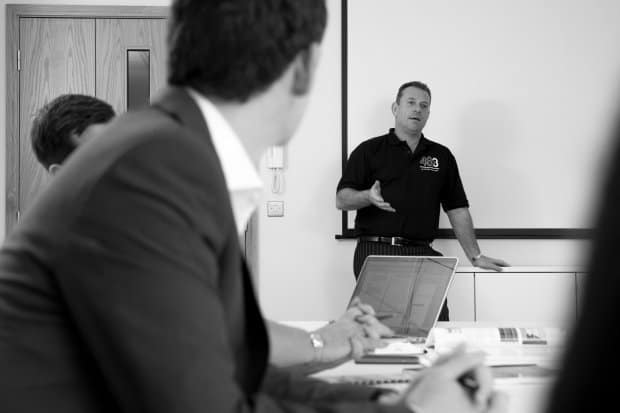 Terry was already implementing some of those pioneering ideas with the co-founding of 48.3 International Design & Technical Services in November 2014.
His close friend and co-founder at 48.3 International, Ben Beaumont said:
"This is desperately sad time for everyone. Terry was a true industry professional; knowledgeable, dedicated, highly skilled and unwavering in the pursuit of his goals. He viewed himself, and all scaffolders as 'construction professionals' and was known for saying to his team 'just because we go to work with a tool belt and high-vis, doesn't make us any less professional than the man in a suit'. He embodied modern working practices and was a role model for not just scaffolders, but all of us. Everyone will dearly miss him and our thoughts are with his family at this time."
From the beginning, Terry had always believed in ScaffMag and what the website stood for, he believed in me, and our cause, always on hand night or day for advice and support. For me personally, Terry will always be remembered for his inspirational words of wisdom and his challenging the norm attitude. I will miss him so very dearly….
I send my heartfelt condolences to Terry's wife, Fiona and the Sennett family and, of course, his many friends and colleagues worldwide.

The industry has lost a true legend….. RIP Terry Sennett.