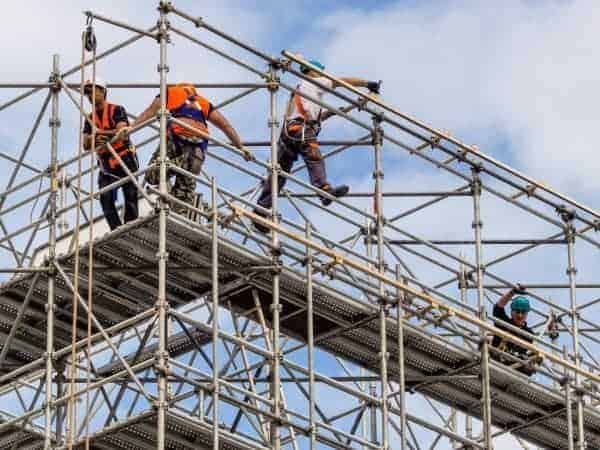 The number of scaffolders in New Zealand needs to double to meet the escalating demand.
That's the view published on a website recently by the organisation that represents the majority of the country's scaffolding firms, as the country deals with a huge surge in major construction activity in Auckland and Christchurch.
Scaffolding, Access and Rigging New Zealand managing director, Nick Pfahlert says there are only 1300 authorised scaffolders nationwide.
"The number of actual scaffolders on the tools is actually significantly lower than that.
"I'm saying we need twice that, at least two and a half thousand."
Nick Pfahlert says the government needs to relax the requirements to bring in international scaffolders or there'll be a major slowdown in building.
"So we really want to attract young scaffolders with two or three years experience who want to come out to New Zealand with their families and live here."
Pfahlert says the shortage of scaffolders will significantly slow down building across the country.