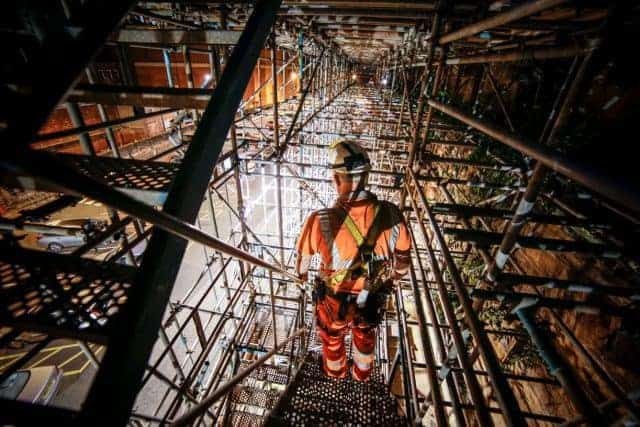 Palmers Scaffolding UK has won a number of contracts utilising their modern access and construction expertise at several top waste energy plants throughout the country.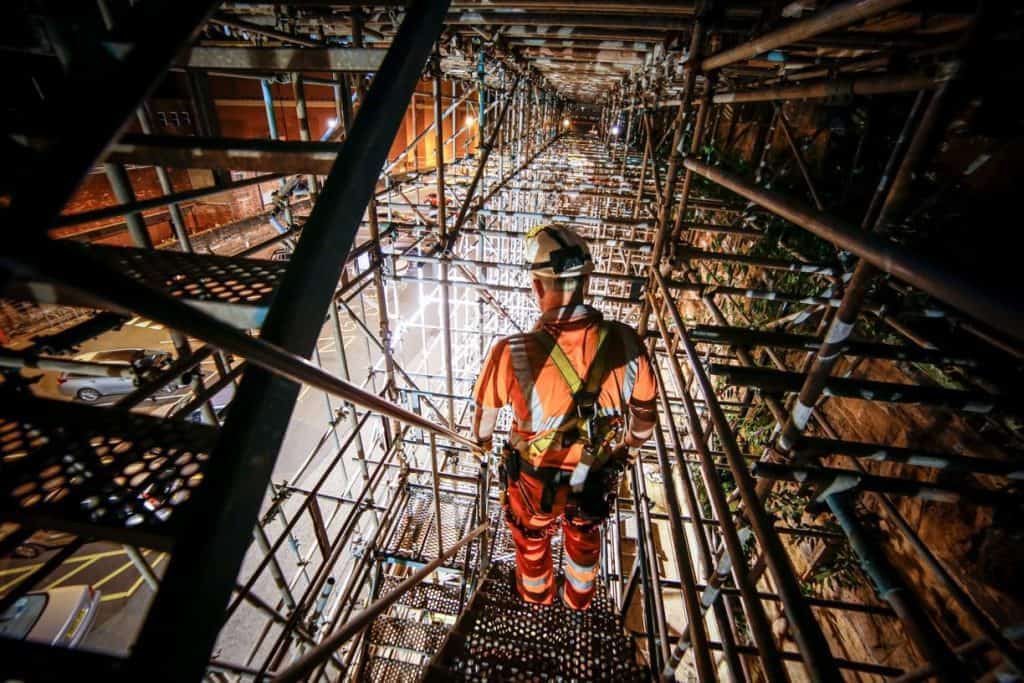 The Levenseat EfW plant and MRF waste management site by Forth in Lanark and the Viridor ERF plant by Dunbar in East Lothian, are all set to benefit from the company's skills. They'll be joined by the Port Clarence renewable energy plant by Tees Dock in Teesside near Middlesbrough. The agreements mark entry into a new established industrial sector marketplace, taking in the expanding waste energy sector.
"The scale and wide variety of safe scaffolding required on contracts like these makes Palmers the perfect choice," said Palmers Scaffolding UK Limited Managing Director, Lindsay Harle.
"Industrial scaffolding is one of the sectors we have excelled at for decades and it's fantastic to be involved with such modern, high quality construction and energy projects in Scotland and the North East. We are fully committed to developing long term relationships with our clients on prestigious contractual work like this and we can provide an economic and versatile service that not only meets but exceeds our customer's requirements."
A Palmers client, the M and W Group UK, currently run the sites at Levenseat and Lanark. Both involve a variety of tube and fitting system scaffolding solutions to help create 123MWe energy from a waste plant and the adjacent Materials Recycling Facility. The project will recycle more than a million tonnes of materials including plastics, metals, paper and aggregates over its lifetime.  It is expected to save 1.3 million tonnes of CO2e emissions, divert more than 1.4 million tonnes of waste from landfill, and produce enough electricity to supply the equivalent of almost 18,000 homes over its lifetime.
The Material Recycling Facility (MRF) is designed to process 42 tonnes per hour of commercial and industrial waste with an annual capacity more than 200,000 tonnes. Palmers scaffolding solutions are providing essential support in these tasks. The £177 million project at the Viridor ERF plant in East Lothian is integral to the Scottish Government's ambitions to deliver a zero waste, circular economy, encouraging waste reduction, boosting recycling and recovering vital renewable energy from what remains. The site will generate 30MW of base-load renewable energy direct to the grid – the equivalent of 39 wind turbines – enough to continuously power 39,000 homes. This plant will offer up to 10MW of heat for local use and is supporting at least 350 jobs during construction, including many of Palmers advanced scaffolders.
The Port Clarence Renewable Energy Plant is a major outlet for waste wood in the North East. Run by Lagan Construction Group it will have capacity to treat an estimated 325,000 tonnes of waste wood per year. When finished, the plant will generate around 40MW of power – the equivalent of powering around 75,000 homes in Tees Valley and elsewhere in the North East. The development at Port Clarence will create 30 direct jobs and support a further 300 jobs at the peak of the build.
Ian McFarlane Director Business & Project Development added: "We have the experience, equipment and excellence to deal with whatever is required – from the early design phases, through erection to striking. This all helps keep these exciting, essential contracts on time and on budget."