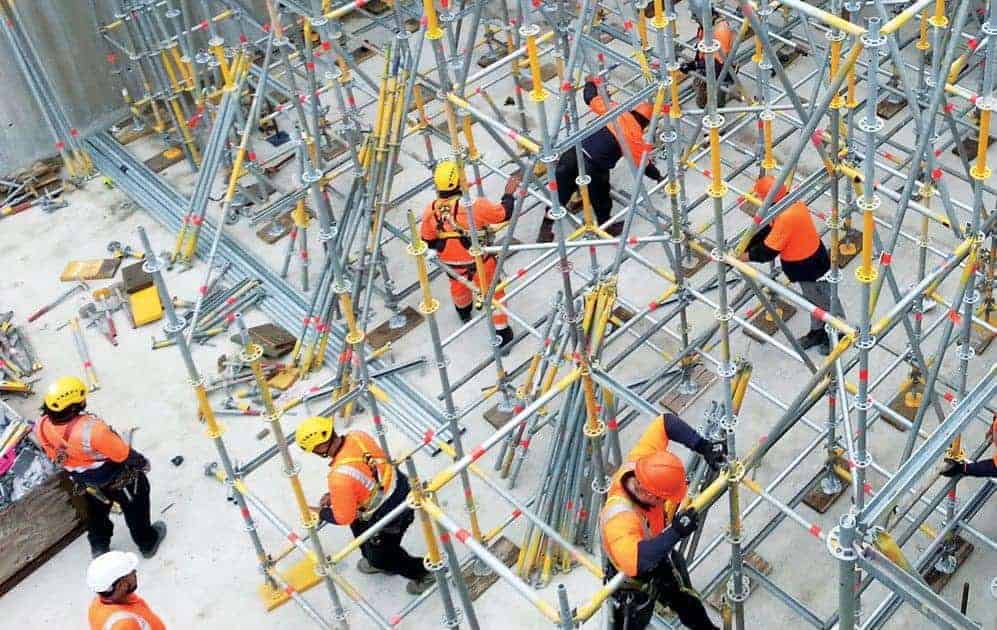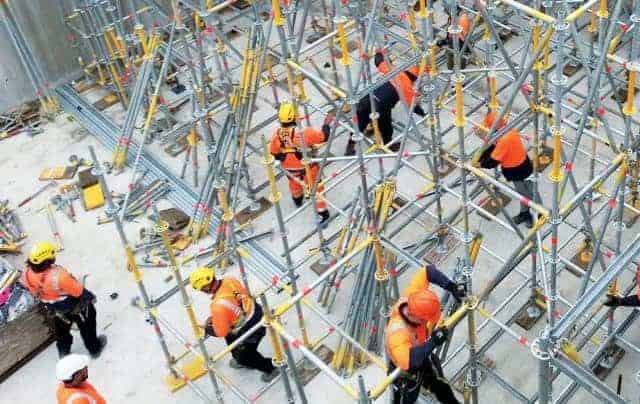 The New Zealand scaffolding industry is hoping a new apprenticeship scheme will help the profession reach new heights.
The industry is offering a three-year apprenticeship for people to learn the ropes of the trade while working on the job.
Developed by the Skills Organisation and the Scaffolding, Access and Rigging Association (SARNZ), it's hoped it will help the industry tackle a long running skills shortage.
Speaking to local media Radio NZ, SARNZ chief executive Graham Burke said: "It's not getting any better, so the forecasts in the construction pipeline are for strong growth for some time to come yet and there's never been a better time than to get into the industry as far as building a career,"
He hoped it would help make the profession more attractive and build bridges with new talent.
"We've had a level 5 qualification as our highest qualification for a long time but we've never actually been recognised as a trade by the general public and it seems like until you actually have an apprenticeship people don't recognise the skill level in the industry.
"I think it will help us get the recognition from schools and parents and people looking at embarking on a new career; that is we're not just a labouring trade."
'Business owner'
Phil McConchie's company Camelspace employs around 130 people and is one of the country's largest scaffolding companies.
Also speaking to Radio NZ he said: "It's hard enough actually to hire unskilled people to just move things from A to B but it's infinitely more difficult to hire skilled people. It's one of our biggest constraints."
He said it was hard to train people as experienced staff were required to help, but also getting into training was hard with only a few private training organisations.
"We're not alone in the scaffolding industry with being dissatisfied with the way that works and that holds us back. We can have people ready to enter polytechnic block courses under the existing system and we're happy to pay all the fees as a company to train people and those training organisations are just not in a position to take them."
He said some eager labourers had to wait up to nine months to get into a class.
"As we're short of skilled people we're keen to back them and pay for their training and get them on the course. With the existing courses this seems to be such a problem. The candidates are willing, the companies are willing, but the system at the moment just doesn't seem to be able to keep pace."
Mr McConchie said with health and safety standards now higher and scaffolding used more widely the need was even greater.
"We're building hanging scaffolds off 60, 80-metre buildings coming down from the top in central Auckland, we're building grandstand seats for Rugby World Cups, Cricket World Cups. We're building concert stages for the country's biggest events.
"So it's a serious business that needs to be done properly and there's quite a bit of skill involved now."
He said he was "optimistic" about the new apprenticeship scheme and planned on enrolling a few of his current labourers in the next few weeks.