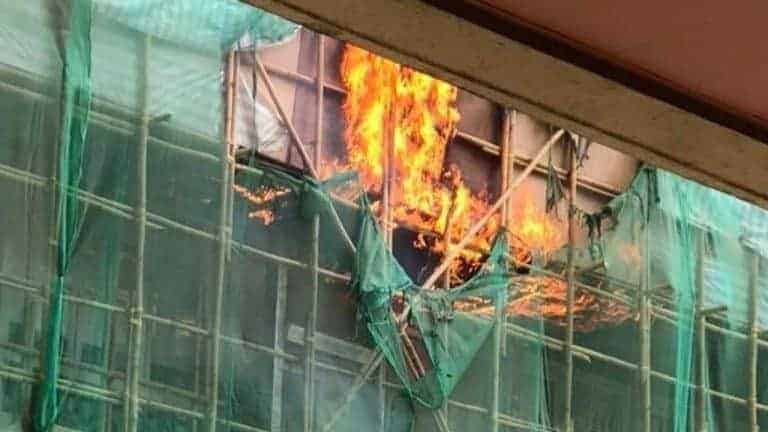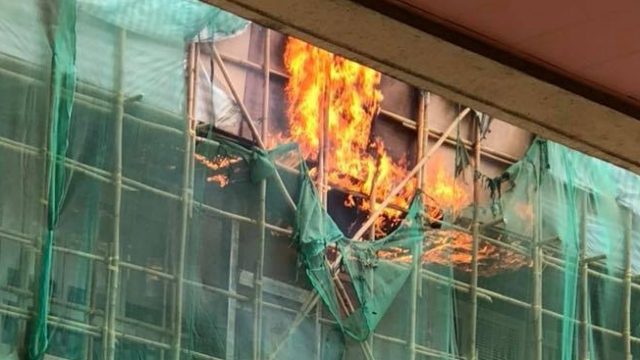 Investigations are underway to determine the cause of a blaze on a bamboo scaffold surrounding a hospital in Hong Kong.
More than 400 people had to be evacuated from Yan Chai Hospital Multi-services Complex in Hong Kong. The hospital houses an elderly care center, nursery, rehabilitation centre and other facilities.
Local fire crews were called when flames broke out on part of the bamboo scaffolding outside the second and third floor of the building.
A water jet was used to battle the blaze and flames were extinguished within 30 minutes.
Local authorities say no injuries were reported.
Although a fire risk in itself, Bamboo scaffolding is still widely used in major construction projects in Hong Kong.