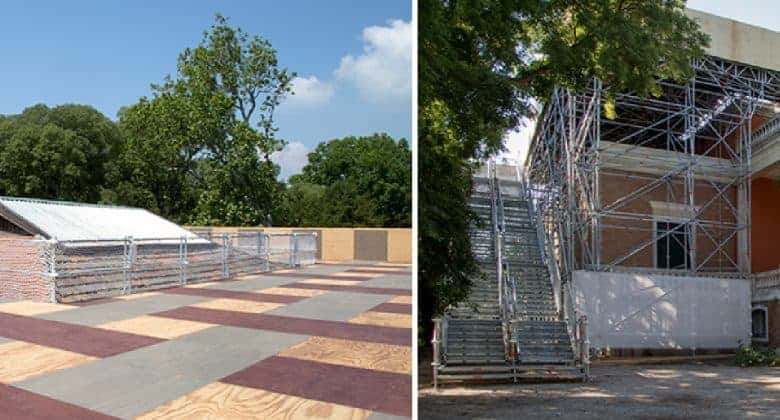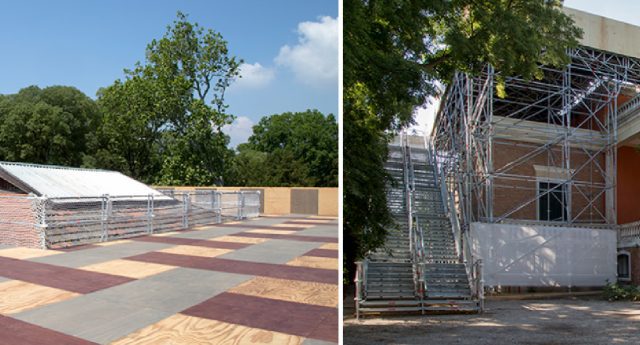 Generation UK are pleased to have provided all the scaffolding equipment for the British Councils 16th International Architecture Exhibition at the Venice Biennale. The Venice Biennale is renowned for setting new global trends and launching the international careers of many pioneering artists and architects. With up to 500,000 international visitors each year, the Venice Biennale is one of the longest-running cultural festivals in the world.
The International Architecture Exhibition set a theme of "Freespace" for the festival, which has led to the construction of a new public gathering space; called "Island". Generation UK knew that to make this years festival a roaring success, the best option was to supply Altrad Futuro System Scaffold. Futuro is faster and safer to erect compared to conventional tube and fitting and its 8-connection point make the system extremely adaptable for any project; perfect to showcase at the International Architecture Exhibition!
Generation UK also had the help of other Altrad sister companies in the production of making this project possible. Altrad DESSA designed the plans for the Futuro to be erected, Altrad Germany made the equipment and Altrad Italia made the whole project possible by helping with logistics. With Venice being a floating city it was especially important to ensure the Futuro could reach the end destination.
Visitors approaching "Island" at the British Pavilion will find the building covered with Generation UK Futuro system scaffold, supporting a wooden platform at roof-level. As well as a Futuro staircase running the length of one side of the building, leading up to an elevated piazza, a place to meet or to relax amongst the tree-tops of the Giardini, open to the sky with views across the Lagoon.
Generation UK are pleased to have been apart of such an iconic festival and praises The British Council with its success in presenting "Island". The exhibition will run from 26th May to 25th November 2018.
For more information on how Generation can help you with your projects please get in touch!