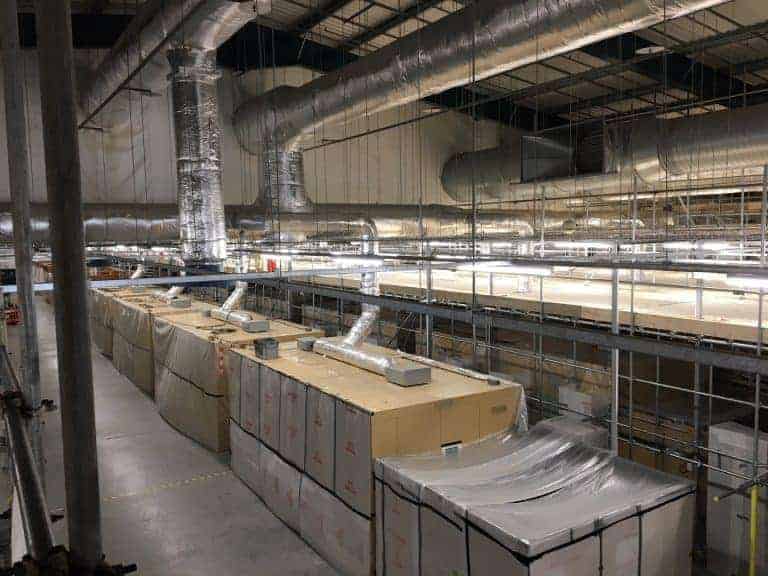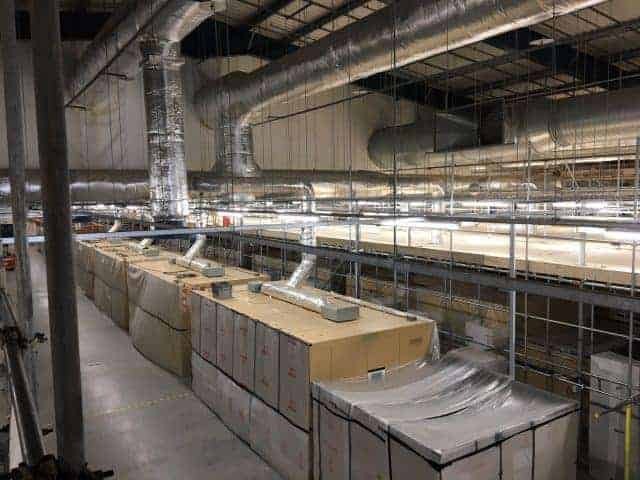 The recent refurbishment of one of the Army's most significant training assets was made possible thanks to a team of fast-working scaffolders.
The Combined Arms Tactical Trainer (CATT), which is based at Warminster and uses networked simulators to enable soldiers to train in a virtual environment, underwent a major £1.9m upgrade over August and September.
The project was funded by Aspire Defence Limited (ADL), with on-site works managed by KBR-owned Aspire Defence Services Limited (ADSL), on behalf of the Defence Infrastructure Organisation (DIO). Aspire Defence is contracted by the MOD under Project Allenby/Connaught to build and maintain soldiers' living and working accommodation at military garrisons across Salisbury Plain and at Aldershot.
The CATT refurb required the installation of the largest volume of scaffolding in the shortest possible timeframe for any Aspire life cycle project.
To enable access to the high ceiling within the CATT, around 324 tonnes of scaffolding were erected by contractors Ideal Scaffolding (Southern) Ltd and S&K Scaffolding Ltd – that's over 14 miles of scaffold boards and more than 20,000 metres of tubing. In addition, four lorry loads of plywood timber were delivered to the site, so that each state-of-the-art simulator could be boarded up and protected during works. The wood has since been donated to the Ghurkhas for reuse.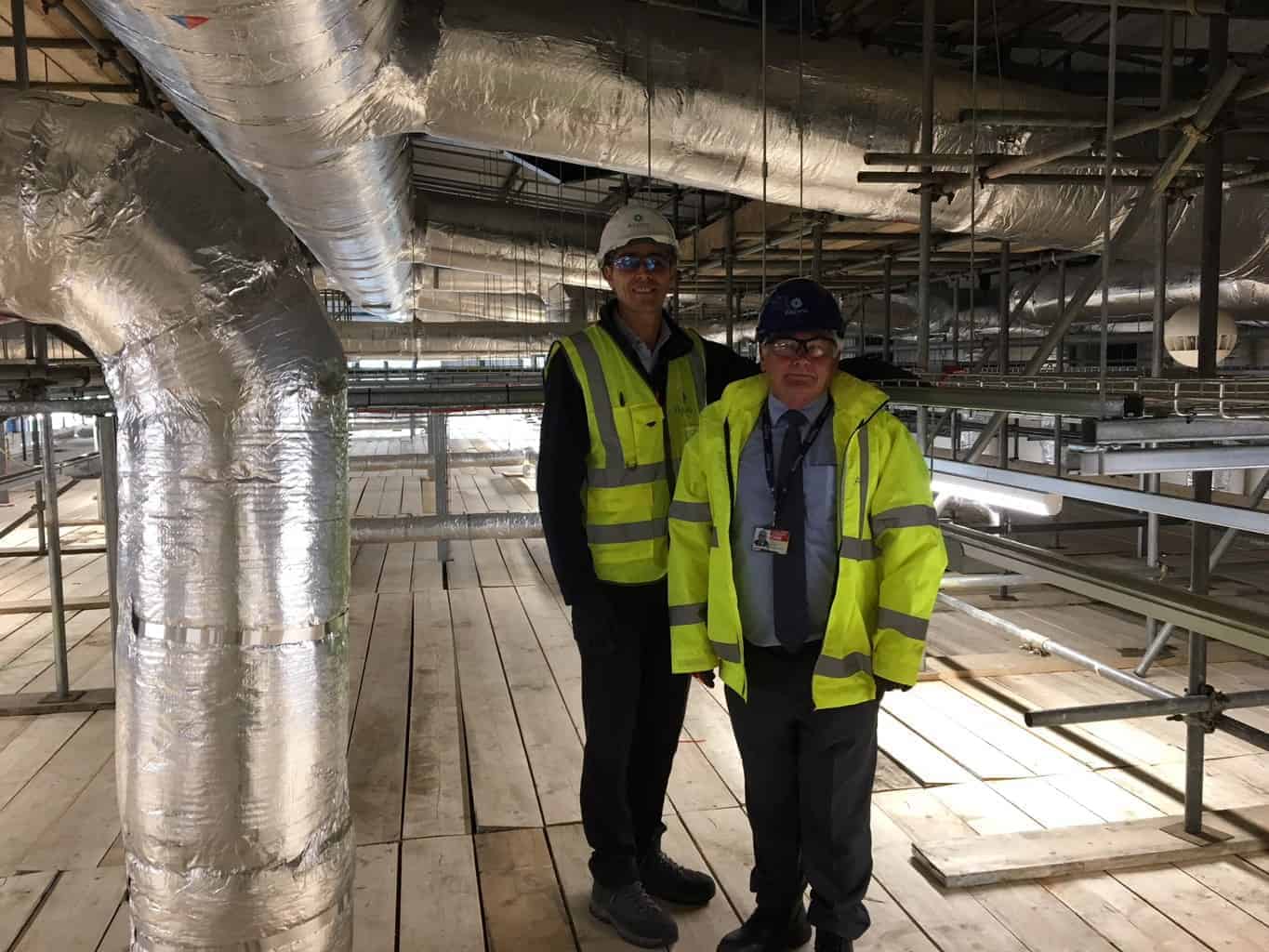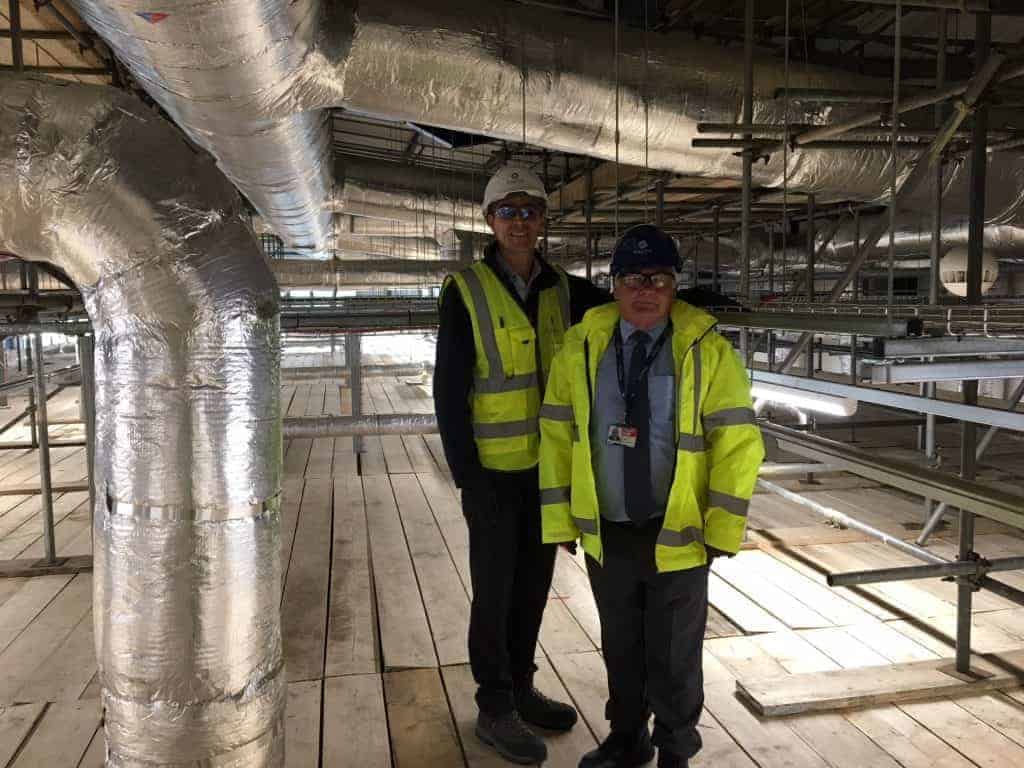 Brian Martin, Programme Manager for ADSL Warminster & Larkhill Garrison, explained: "The scaffolders were exemplary. This was the largest internal job they had ever taken on and, in just one week, they completed an installation that would normally take a month. We had around forty contractors on site in a highly-controlled working environment, with excellent collaboration and productivity."
Every simulator now has an individual fire alarm and air-conditioning controls, enhancing the safety and comfort of soldiers during training. The installation of over 600 energy-efficient LEDs (totalling 21 miles of cable) will also create substantial savings, dramatically reducing the power bill for the building.
Richard Pearce, Strategic Asset Manager for ADL, said: "Our customer will notice a huge difference, thanks to improved lighting levels and ventilation throughout the facility. This significant investment will ensure that the CATT remains a safe, compliant and economical asset for the Army, where soldiers can continue to gain vital operational skills."