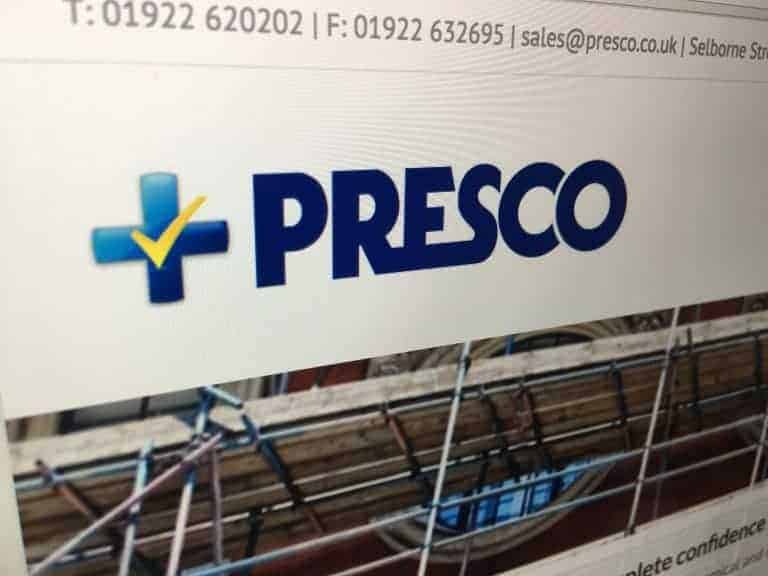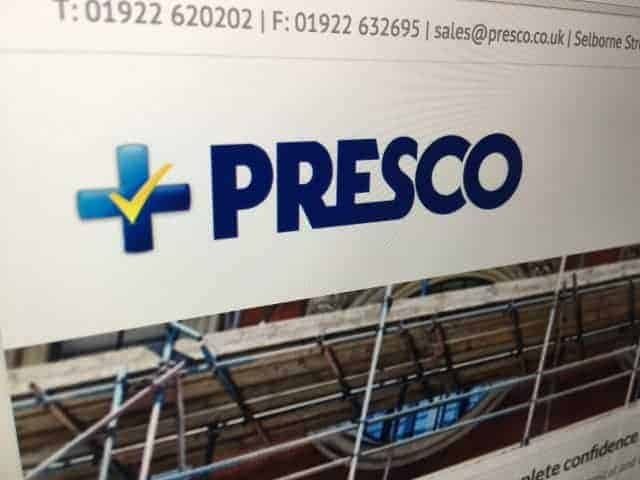 Two previous directors of Beaver 84 have purchased Presco for an undisclosed sum.
The Walsall, West Midlands based scaffolding manufacturer has been acquired by Steve Tysoe and Ian Smith both of which were previous directors of Beaver 84 a leading supplier of tempory fencing, scaffolding and edge protection solutions for hire and sales.
According to TCI, the deal comprises all the intellectual property, trademarks and brands associated with Presco as well as its Presco's 10,000 sq ft factory and distribution centre in Walsall, its 14 employees and its supply deals with half a dozen factories in China.
The new owners plan to take Presco into bespoke scaffolding systems. Additionally, they also plan to sell directly to end users but without undercutting existing distributors. Key customers will also be offered bespoke marketing plans and some stock will be available to hire.
Steve Tysoe said: "Presco was a company at the top of the supply chain with a name not rivalled by any other in its market. We intend to refocus and return it back to its rightful place as well as expanding it to ensure that a great British business name is not lost as many others have been over the years.
"Our intention is to grow the business through partnerships, a more focused approach to the client, either distributor or end user, to add products that enhance the current range and to bring back the bases of UK manufacturing where appropriate."