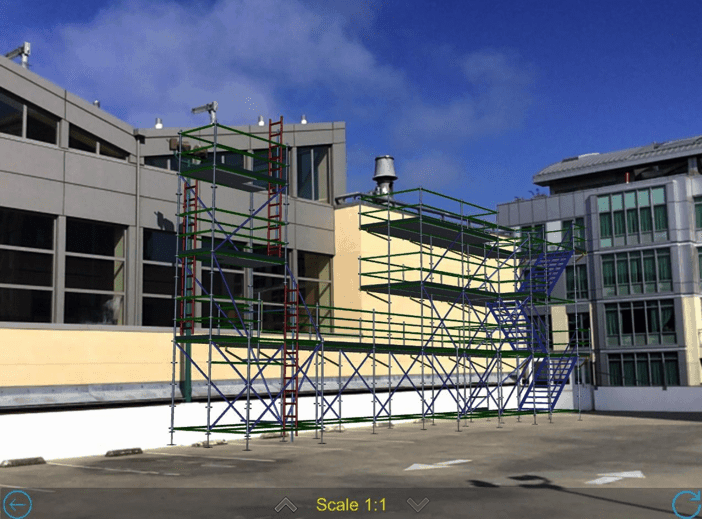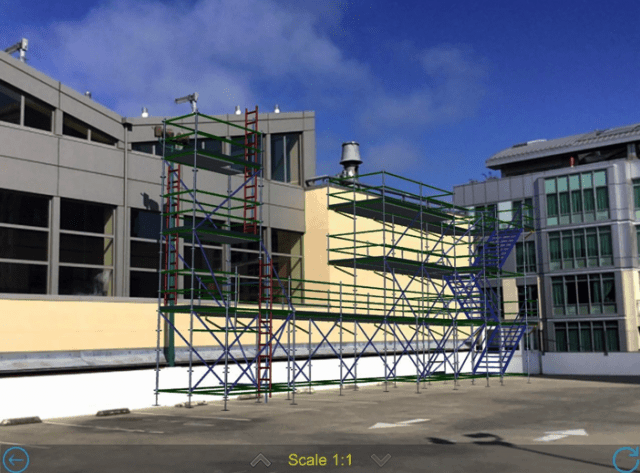 The innovative Avontus software is now building on advanced technology to create a number of exceptional features and improvements.
There's little doubt having a competitive edge in the scaffolding industry can be good for business. In fact, it can benefit everyone in terms of safety and efficiency. What's more, it keeps everyone else on their toes as they search for new ways to deliver the latest technical innovations and practical, easy-to-use solutions to both companies and the public alike, as our digital age gathers pace.
In the latest release of Scaffold Designer and the companion Scaffold Viewer app, it's possible to bring your vision into the real world with Augmented Reality (AR). Review your drawing with customers and crews as it rises from the page in full 3D – and with a final check at the job-site at actual scale, you can ensure your scaffold meets the customer's needs before unloading the first base jack.
Avontus Vice President of Operations, Andrew Smith told us: "One of the biggest bottlenecks in making sure a job is done right the first time is ensuring designs are complete and accurate. Whether you're a scaffold designer, salesperson, builder or customer, reviewing a scaffold in augmented reality, virtual reality, and interactive 3D is now possible with Scaffold Viewer. Easily upload your scaffold drawings from Scaffold Designer to Scaffold Viewer Cloud and review for free on Windows Desktop, iOS, Android, and Microsoft HoloLens.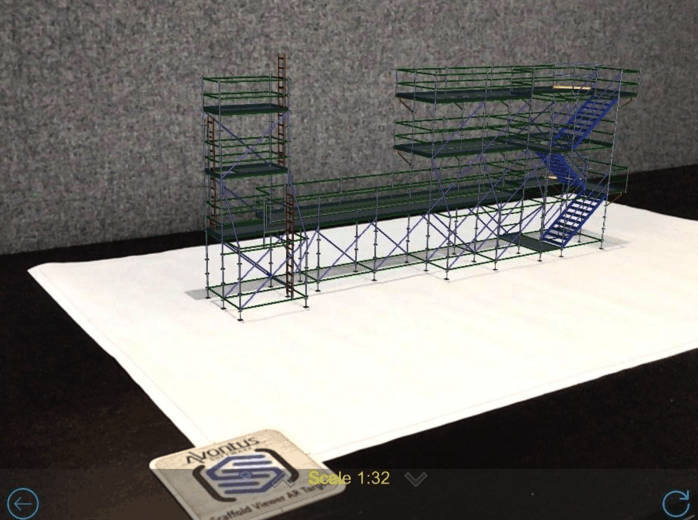 "As always, customer feedback drives us to improve our products and make sure they work for everyone. That's why in addition to AR Scaffold Designer now offers complete control of scaffolds for circular tanks. With our simple, flexible, and effective work-flow clients can take key requirements and automatically generate a circular scaffold to exact specifications.
"Also, structural components such as Slabs and Beams can now be identified and detailed, allowing complex work environments to be modeled with ease. Whether hanging a scaffold from a pipe rack or under a bridge, you can clearly communicate the proposed scaffold to your customers and crews, without needing an entire drawing package from an engineer."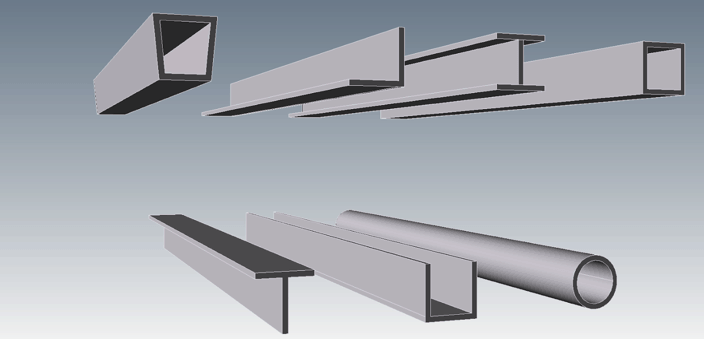 This all means anyone can visualise scaffold projects within minutes of hitting the screen. In essence, it's preparing for any job the easy way. All you need do is import a plan, then drag and drop scaffolds wherever you want them. Scaffold Designer automatically creates a 3D model and a list of materials. From here all you have to do is build it.
The company maintains you don't have to be a whiz kid or technically brilliant to use this cutting-edge software. And with their easy to understand guidance, it's amazing what can be achieved in a short space of time. Taking your scaffolding drawings to new heights has never been easier.
The clear message from Avontus is why not Bring your vision into the real world with the newest update to Scaffold Designer? Raising the bar with the latest technology is set to revolutionise the whole industry.
For more information visit www.avontus.co.uk/scaffold-viewer