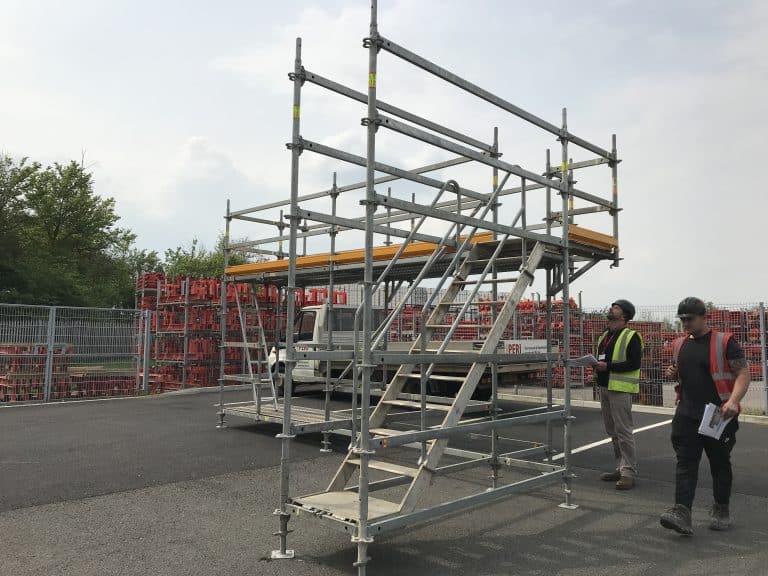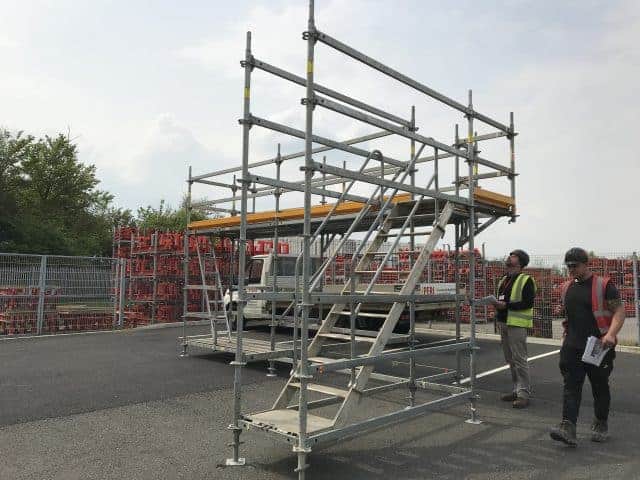 Developing skills in an industry where time and health and safety standards are continually under scrutiny is essential. By attending such courses that provide upskilling opportunities, Scaffolding Inspectors can maintain the highest standards on any project site.
In April, PERI's Scaffolding Instructor, Mark Holmes, delivered the company's first PERI UP system scaffold Inspection course. The 1-day course, which is suitable for Scaffolders Part 2 & Advanced or candidates who have already qualified for the CISRS BSI (Basic Scaffolding Inspection) or ASI (Advanced Scaffolding Inspection) Card, took place at NETA's training facility in Stockton-On-Tees.
During the training, attendees learned how to inspect PERI UP scaffold structures in accordance with the product's user manual, ensuring they were safe and secure.
To meet course and attendee requirements, the instructor delivered a balance between theoretical and practical content, giving attendees the chance to put the skills they had learned into practice.
Geoffrey Hill, Scaffolding Operative at Sky Scaffolding (Whitby) Ltd., said: "I have been in the industry a long time and usually work with tube and fitting scaffolding. After completing the inspection training and working with PERI UP, I was really impressed by the system scaffold and course. The delivery of theory and practical content has been excellent. Being able to gain the necessary inspection skills and knowledge has been very beneficial for me in my role. I would definitely recommend the course to Scaffolders looking to enhance their knowledge of scaffold inspections."
Brian Ward, Lead Instructor at NETA, said: "As an instructor, I can see the different courses such as this make during system application and how the correct inspection procedures can be applied. The training will certainly help me in my role when I am teaching the course in the future. There is no doubt this is a great course, but it is the instructor's responsibility to impart all of the additional information, such as the detailed product knowledge, and I feel PERI's Scaffolding Instructor has gone above and beyond my expectations."
After receiving a high demand for the training, PERI delivered the same course earlier this month, where attendees benefitted from learning more about the PERI UP system in addition to inspecting system scaffolding.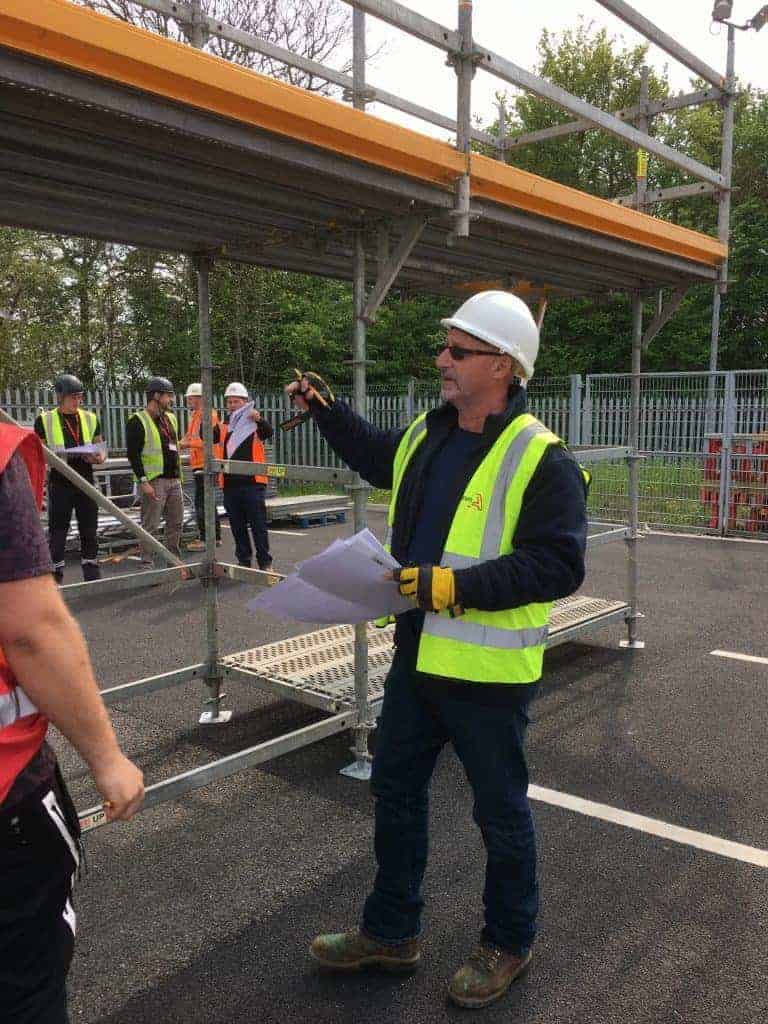 Martyn Jones, Managing Director at Best Price Scaffolding, said:
"The course provides the right information for the specified level and also leaves you wanting more. It is great for people that have not used the product before, as you get an insight into how to inspect PERI UP scaffolding and also what the benefits of the system are. I was quite surprised to learn about what you could do with the system, especially PERI UP's integration with formwork. I feel I can take back the knowledge I have gained and relay that PERI UP is more than just a system scaffold; it is more diverse."
Advanced Scaffolding Inspector at KierBam, HPC, Wayne Fletcher commented: "We are currently using PERI UP for tidal work on the Hinkley Point C. What I like most is how you can improvise using the system. Scaffolders are reluctant to use new or different systems, but courses like this, which enable attendees to try the system, help them to understand its benefits."