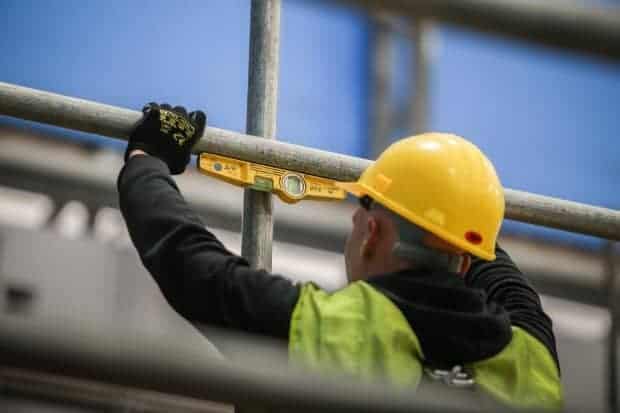 The NASC has created a £50,000 funding pot to help its members bring 400 new recruits into the scaffolding industry.
The training fund will enable NASC full contracting members to apply for £125 funding for each new employee that completes the CISRS Operatives Training Scheme (COTS).
This initiative, which will help bring 400 operatives into the industry, complements a similar CISRS CPD funding scheme launched by the NASC in 2017. To date, NASC members have claimed more than 500 payments of £125 to help cover the costs of their operatives undertaking mandatory CPD training – a total of £64K.
The new COTS funding initiative is the first scheme to be launched from a dedicated £500k training fund set up by the NASC in 2018 to assist its members with recruitment and training. A range of training initiatives are due to follow in the coming months.
David Mosley, NASC Training Director, said: "Through the £500k training fund, the NASC is giving tangible, bottom-line benefits to its members. This starts with the COTS funding scheme, which bookends existing NASC funding for CISRS CPD training.
"It means members will be able to apply for funding to help bring new people into the industry as well as defraying the costs of mandatory CPD training for their experienced operatives.
"This is just the beginning. It is envisaged that the £500k training fund will also provide members with the opportunity to apply for funding for a range of wider training, such as first aid and mental health training.
"It will also support ongoing NASC efforts to improve recruitment and careers opportunities in the scaffolding industry by producing a scaffolding careers website, working regionally with pre-employment training programmes, linking potential trainees with local approved providers and employers offering work experience placements and employment.
"The NASC has ringfenced a substantial sum of money in order to fund incoming NASC President Lynn Way's initiative to work with the armed forces and provide career pathways for those coming out of the services"
The COTS funding scheme goes live on 1 July 2019. Members may also claim retrospectively for employees that have completed the COTS course and gained either the CISRS Labourer or Initial Trainee card since 1 January 2019. Members may claim funding for up to 10 operatives.