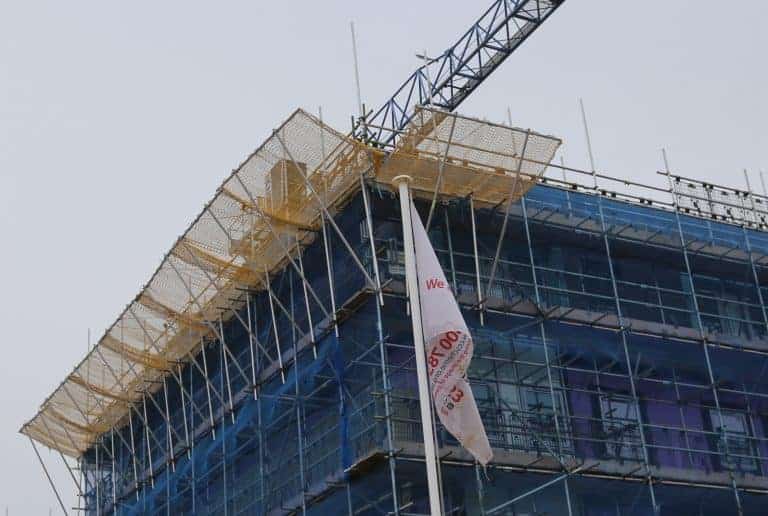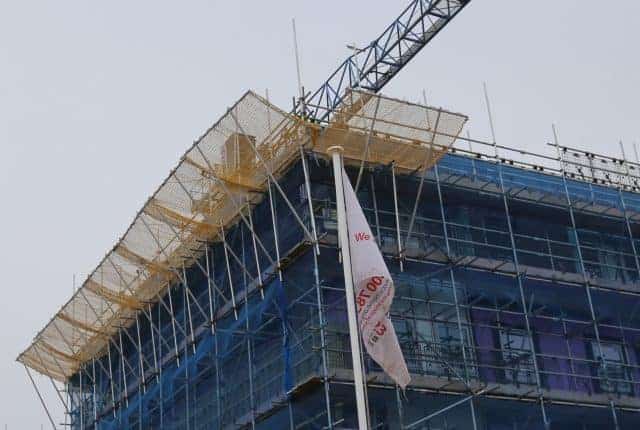 The new, innovative system from TRAD Safety Systems – a market leader in providing fall safety solutions – the TRAD Mini Catch Fan offers greater protection to site workers and the public during erection and dismantling of a scaffold. 
Since the introduction of the Mini Catch Fan to the scaffolding industry, TRAD Safety System's has seen increased take-up across the country as both scaffolding contractors and developers see the benefits. Part of the company's fall prevention range, the Mini Catchfan has significant advantages over the traditional boarded fan during scaffold erection and dismantling:
Manual installation – each lightweight netting unit can be installed manually alongside the scaffolding, with no need for cranes or additional lifting equipment.
No tools or fittings are required, removing the potential fall risk of these items
Energy-absorbing netting – each unit has a 100 x 100mm net with a 20 x 20mm net overlay. This absorbs the energy from anything dropping onto the netting, creating a safer working environment.
Safer site access – particularly useful for sites with limited or busy access, as accessways can be kept clear and accessible even while the scaffold is being erected.
One of the places where the Mini Catchfan has been used effectively is on the GSA development in Exeter. The site access runs perpendicular to the scaffolding, which gave the contractors, Apex Scaffolding, a challenge.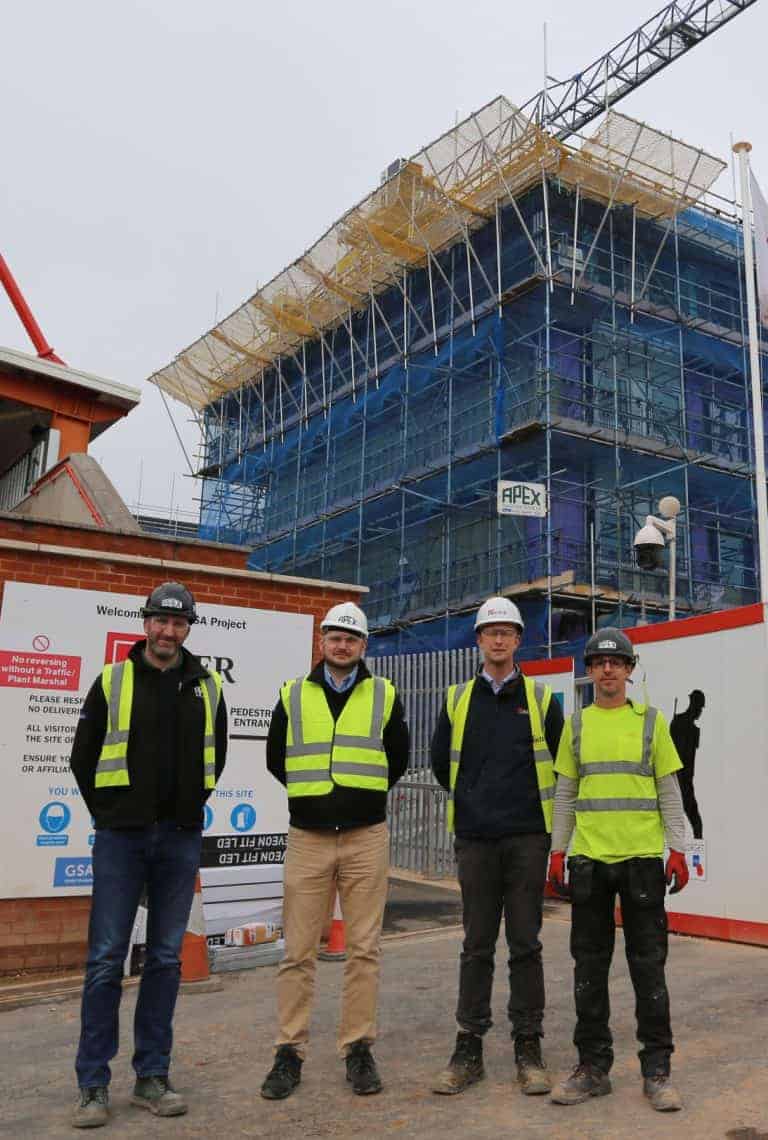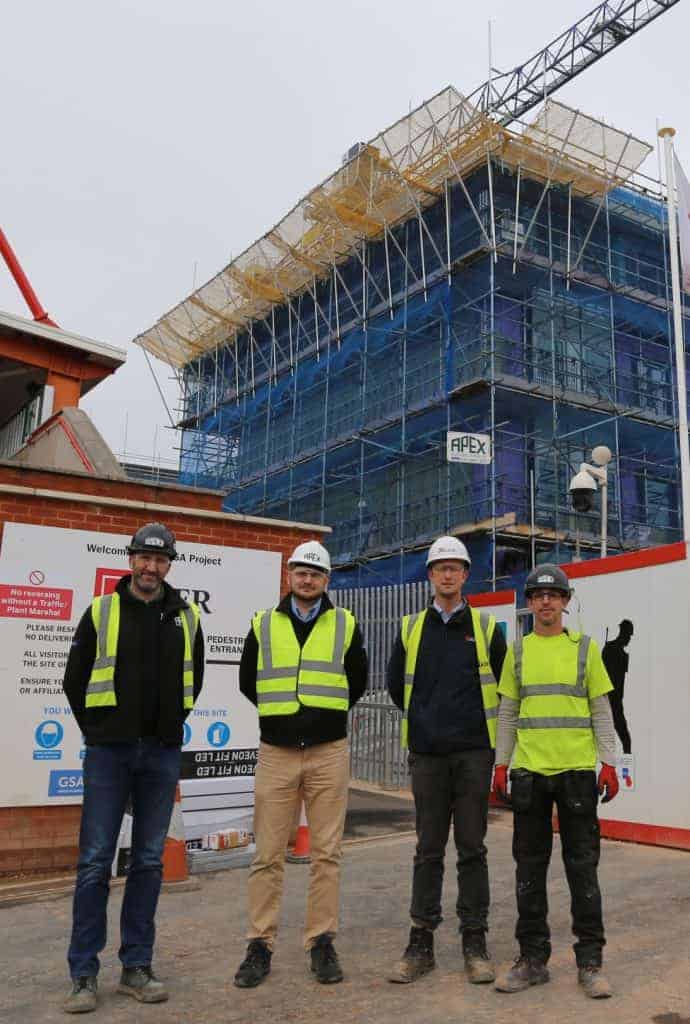 "We could have used traditional boarded fans," says Chris Black, Supervisor at Apex, "but this would have had a knock-on effect in terms of time, cost and access. The Mini Catch Fan is more flexible and adaptable, and we can move them up the scaffold as it's erected, keeping them within 4m of the working area. Using them meant that there was no down-time to site, because we didn't have to stop their works to erect protection decks underneath the scaffold. This meant as a priority we were able to maintain open site access for the developer, other contractors and keep the entrance pathway clear".
Easy to install – safer for contractors
The Mini Catch Fan has been specifically designed to be easy to fit as the scaffolding goes up. The netting unit connects to the ledger, rather than the standards, so there is no need to make any adaptations to the scaffolding in order to make it fit. When not in use, each netting unit simply folds up for easy storage and transportation.
"I'm already recommending this system to other clients," commented Matthew Cousins, Commercial Director at Apex Scaffolding. "We're getting increased enquiries from clients who want more speed and flexibility whilst making sure that the site is safe, and this product works so much better in that regard."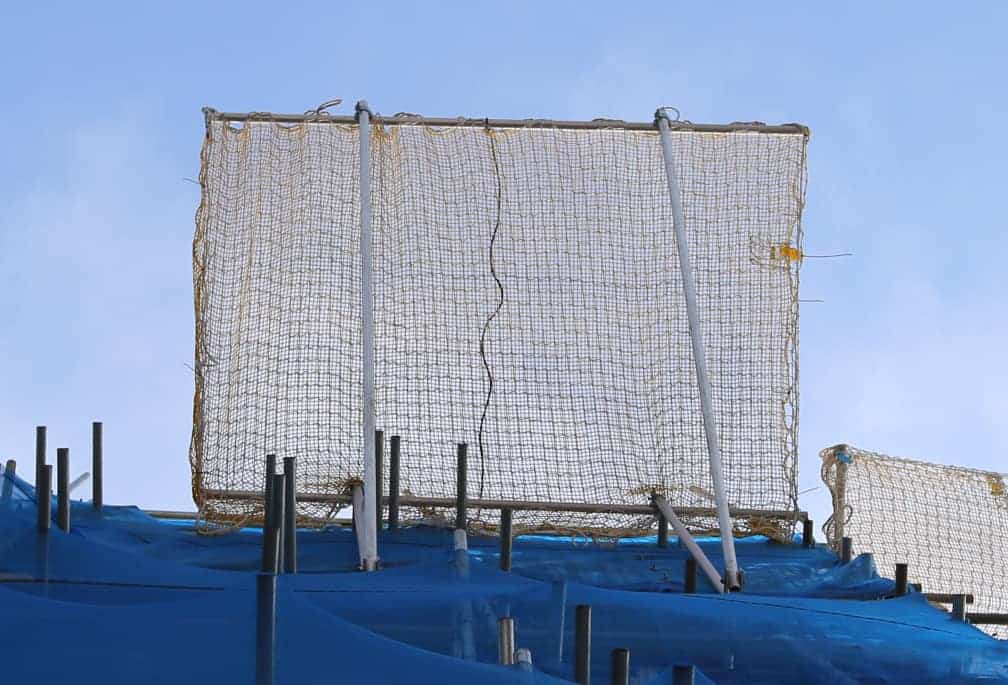 And it's not just the contractors that are impressed. Developers can also see the immediate benefits of bringing this innovative netting system on site.
"It has an immediate visual impact," agrees Steve Booth, Project Manager with Kier. "People see the floating netting system and they feel safer – and that's really important on sites where the public is walking or driving right next to the site. It's also critical for our site workers that they are confident in the safety systems we are using. We want to make sure that every single person working on our site is safe during their working hours and able to go home to their families at the end of the day. The benefit of systems like this is that it gives you time and cost savings and additional protection.