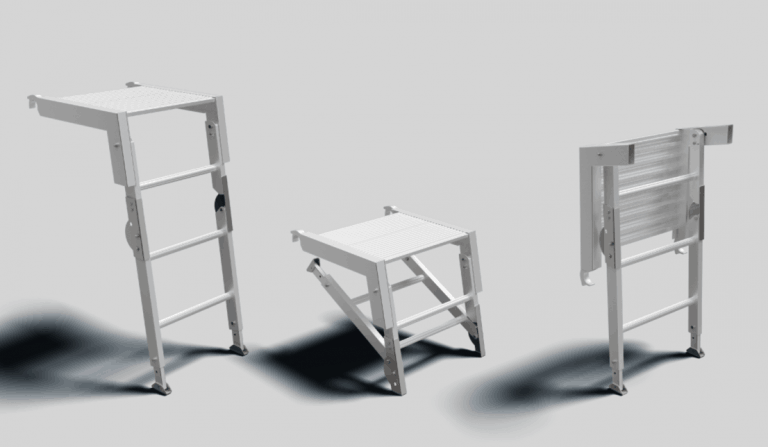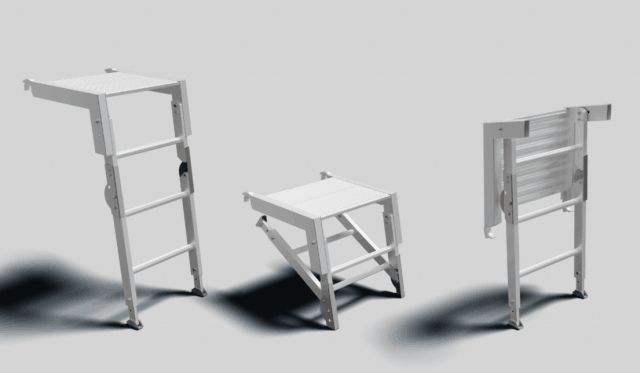 New improved multi-height scaffolders step-up device goes on sale.
Worcestershire based Lakeside Industries Ltd has created a new scaffolders step-up called the Alto Scaffmate Duo. It has a unique double fold dual height design which enables scaffolders to work at both 0.5m and 1.0m heights with the same product.
Manufactured in the UK and weighing only 7kg the all-aluminium, corrosion-resistant and autolocking Duo neatly folds in half to create the dual height functionality.
Charlie Wright CEO of Alto Access Products said: "We reviewed the products on the market and concluded that we could make a product that was of better quality and potentially safer than many of them and also make it fold so that we could allow scaffolders to avoid having to purchase and carry two items of equipment.
The Scaffmate Duo is the outcome of this process."
The Duo folds flat for easy compact storage and is available direct from the manufacturer Lakeside Industries or from a range of scaffolding stockists.  List price £125 plus VAT
Specialists in aluminium access products, Alto is renowned around the world for its quality, strength and durability.