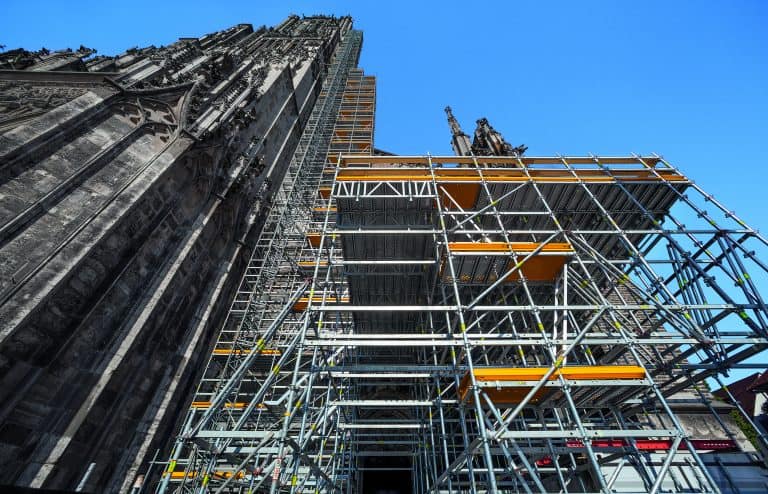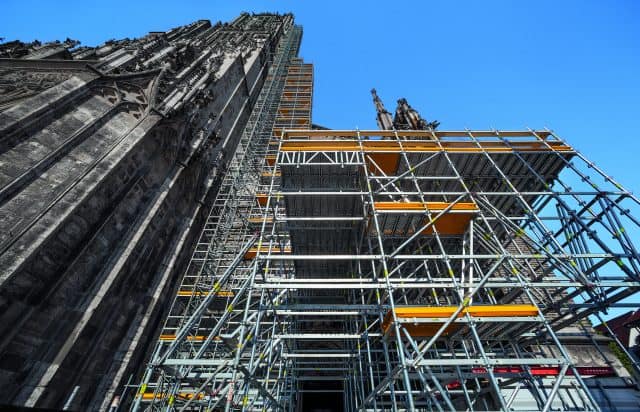 Ulm Minster in Germany has benefited from 3D laser scanning as part of ongoing restoration work involving both Formwork Scaffolding Engineering and PERI Ltd in Rugby.
Their German subsidiary PERI Systems utilised the technique to measure the interior and transfer of the 3D building model into PERI CAD as the basis for the scaffold planning.
PERI CAD is a state of the art professional tool used by experienced CAD professionals for a wide range of tasks in formwork and scaffolding planning. This includes simple ground plans with standard systems through to solutions for complex civil engineering structures.
The Minster, of course, has the highest church spire in the world proudly standing 161.53 metres high. It also carries a 29 metre long, 15 metres wide and 26-metre high choir.
Many refer to this impressive structure as Ulm Cathedral because of its huge size, but it has never been the seat of a bishop. It's a Lutheran church located in Ulm, State of Baden-Württemberg.
It's no stranger to breaking records. For example, Its capacity to accommodate 20,000 people greatly exceeded the size of the population at the time the church was founded. It's the 5th tallest structure built before the 20th century.
The towers and decorative elements are of stone masonry, most of the walls, however, including the façades of the nave and choir, actually consist of visible brick. For this reason, Ulm Minster is sometimes referred to as a brick church.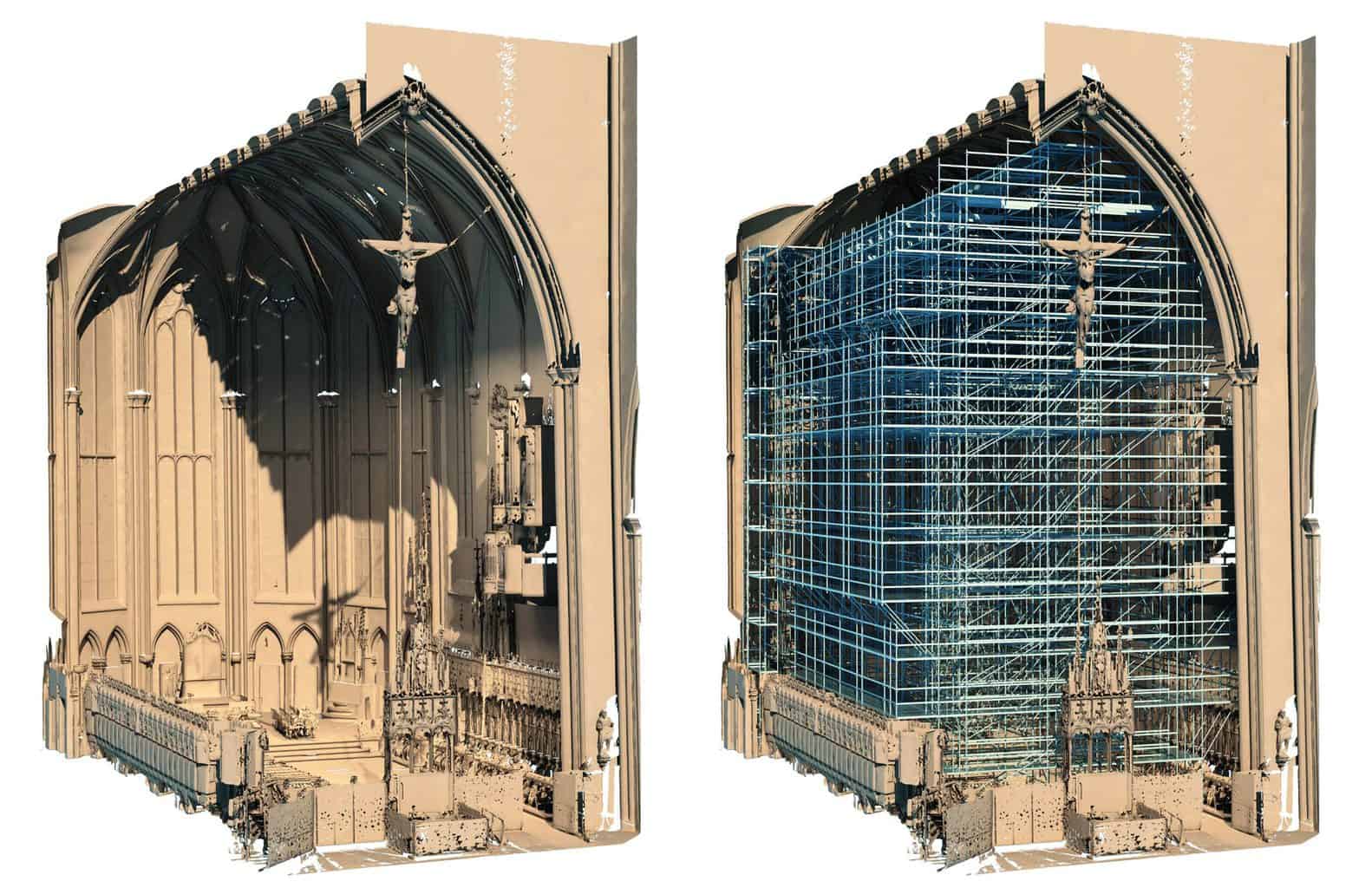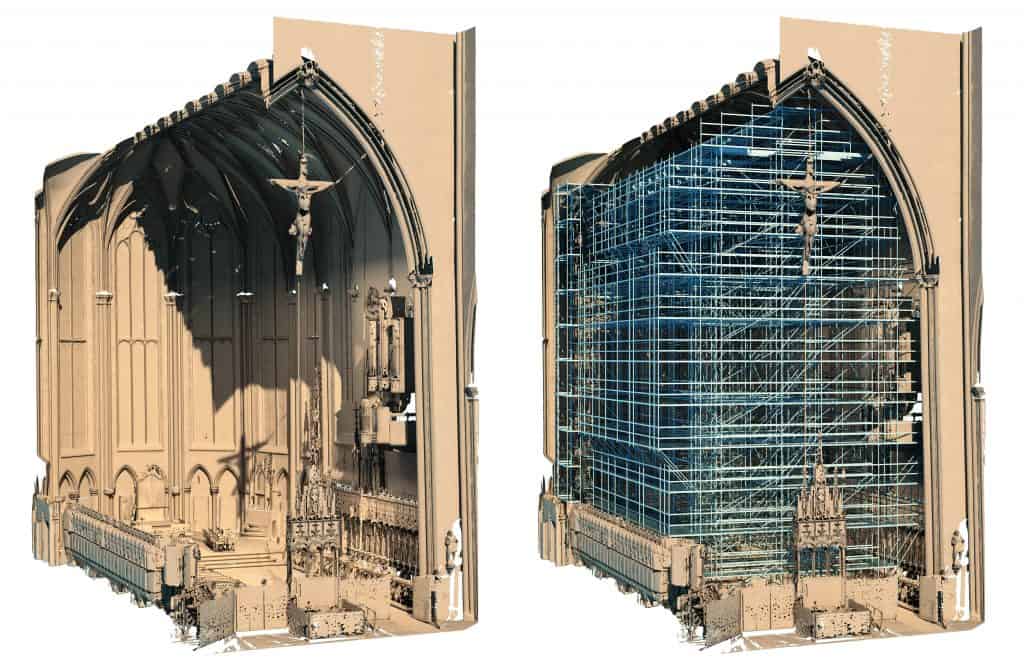 Communications Executive Jinal Kinsara told us: "PERI systems are currently assisting with the extensive renovation work on the vaulted ceiling and the choir stalls as part of the restoration of the main tower and the north-east, 86 metre high choir tower. It may not be a UK project, but it's a great example of the benefits this sort of technology can offer a project. What makes it relevant is that this solution could also be used on our UK projects."
You can see quite clearly how the scaffolding fits the church perfectly enabling essential works to be carried out both safely and efficiently. Drone technology has also been used so the church can be viewed from all angles.
There are an incredible 768 steps to the top of the minster's spire. The third gallery, or final stairwell to the top, spirals so much there's little room for one person. But for anyone reaching the summit, they can expect a panoramic view of Ulm, Neu-Ulm in Bavaria and, in clear weather, a vista of the Alps.
The concept of 3D laser scanning has enabled a wonderful piece of historical architecture to gain a new lease of life. It seems certain this valuable scaffolding tool will be used more here in the UK.