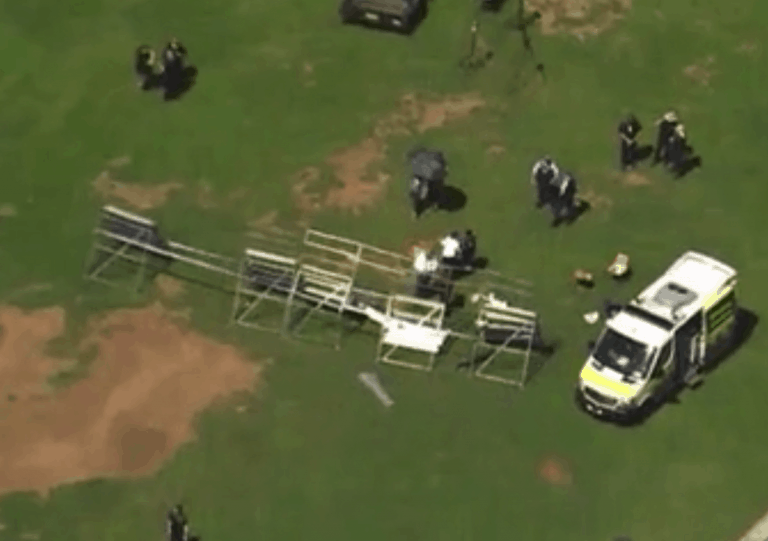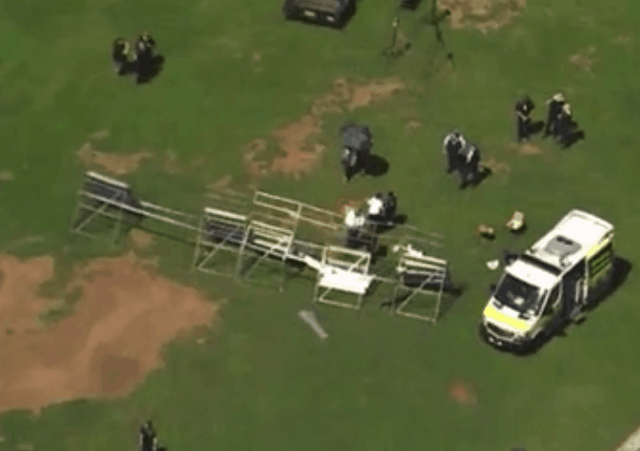 Nearly 30 school children have been injured after scaffolding collapsed at a Sydney school.
It has been reported that Year 12 students at Campbelltown Performing Arts School at Campbelltown, in Sydney's south-west, were preparing for school photos when the temporary scaffold structure they were stood on, collapsed.
School staff immediately provided first aid and the emergency services were called, according to a Facebook post.
12 children have been rushed to a local hospital and more than 27 have been treated for injuries. The students aged between 16 and 18 were treated for leg, torso and head injuries at the scene.
Safety experts from WorkSafe NSW are currently investigating.
The collapse comes just months after the Australian scaffolding industry was put on notice after data revealed that nearly half of all construction sites in NSW had non-compliant scaffolding.
Inspectors discovered that 44 per cent of scaffolds had missing components, while 36 per cent of scaffolds had been altered by unlicensed workers or removed components.