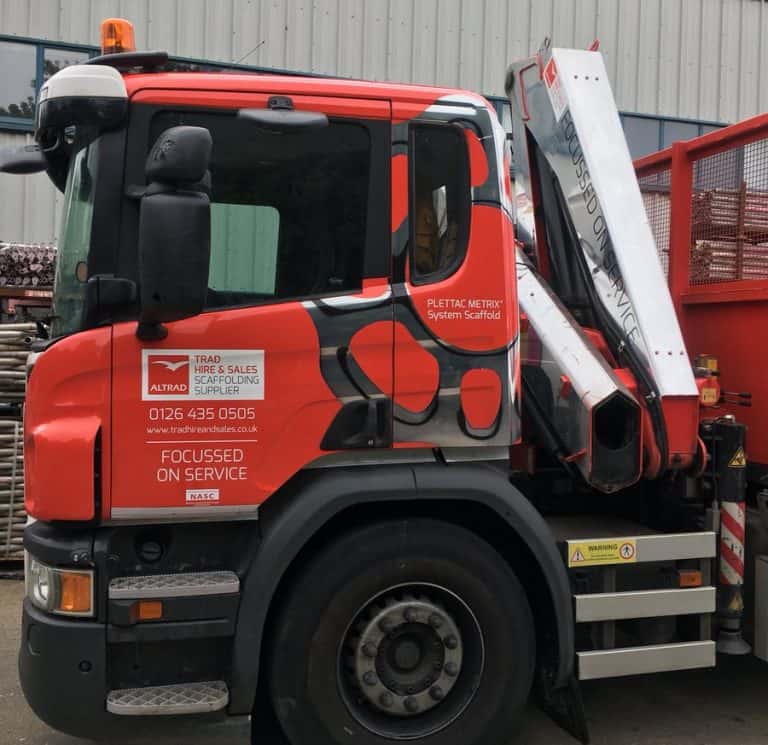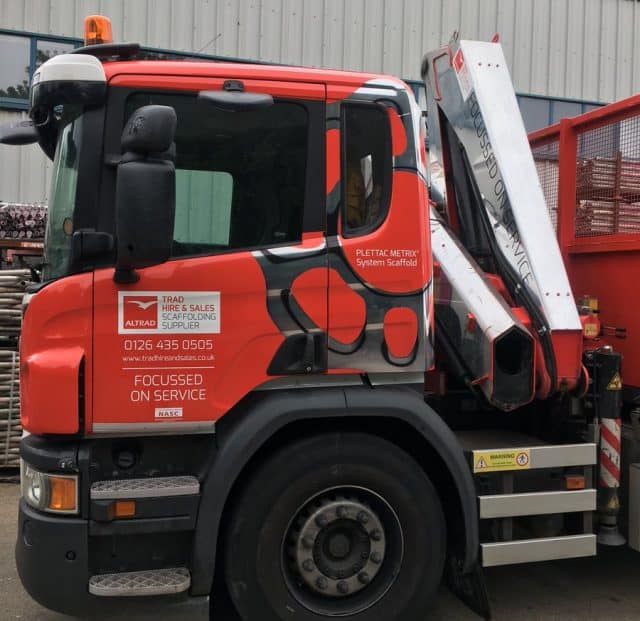 TRAD UK CEO Des Moore has released a statement to ScaffMag explaining why its Hire & Sales business will continue to charge its customers during the coronavirus lockdown.
The statement comes after a number of TRAD Hire & Sales customers were left disgruntled after receiving a letter informing them ongoing hire charges would continue during these unprecedented times formulated at the request of many customers who sought clarification.
Many of TRAD's customers, as have TRAD have been directly impacted by the coronavirus and have had to temporarily close during the national lockdown, TRAD has not and does not intend to do so, they said.
One scaffold business owner told us "We have kit on hire from TRAD and due to the current situation we have taken the steps to shut for a minimum of three weeks for the safety of our employees. But TRAD is going to continue to charge us hire."
Another company said: "We've used TRAD for years and we thought we had a great relationship with them but the message we received was if it's on hire it's charged. Disgusting really as this could start making things messy by scaffold companies having to charge additional hire when morally it isn't right."
We reached out to TRAD UK's CEO Des Moore for an explanation on making the difficult decision. He said: "As someone who values our relationships with customers and our position in the industry, I wanted to respond directly to the feedback we have had following a letter sent from Trad Hire & Sales earlier this week.
"We are all facing an unprecedented situation: one that is putting a great deal of pressure on businesses of all shapes and sizes across the country, clearly we have complete empathy for those who are affected.
"The construction and housebuilding sectors have been uniquely impacted by the COVID-19 outbreak, as have those businesses that supply those sectors. This is largely because of the lack of clear guidance from the government, which has only recently been clarified.
"The fact that this advice has not been as clear as all construction companies would like has resulted in many companies continuing to work – particularly on those projects that are deemed 'essential' such as public infrastructure and other crucial programmes. Others had already taken the decision to close sites down on a temporary basis, pending guidance from the CLC, Build UK and Public Health England, which is now available.
"For companies like TRAD Hire & Sales, and other hire and sales companies, where we are all supplying a sector that is currently expected to remain open, there are difficult decisions to be made to ensure we can support our customers and look after our staff while staying in line with the Government's instructions to remain open and support the sector as a whole.
"Based on the advice and guidance from the Government, from Public Health England and from construction industry bodies, we plan to remain open. If the advice changes, we will review our position – but we do not expect it will, given various comments from the government this week. Indeed, one statement suggested that construction sites remaining open are part of the Coronavirus modelling programme.
"We have no option but to continue charging for equipment hire as our standard default position."
"For TRAD Hire & Sales, and other companies in the construction supply chain, this means that many of our customers are still working on site. Our depots remain open for collection and return of equipment as usual, whilst adhering to safe distance guidance set out by Public Health England.
"Given this situation, we have no option but to continue charging for equipment hire as our standard default position. With approximately 600 live accounts we obviously have no way of determining at this stage the extent at which our individual customers are affected. This has been a difficult decision to take, but as the construction industry remains 'open', we need to keep our business running as normally as we can to support you, our Employees and the sector in general.
"Of course, given that not all sites are open, or accessible, we are and will continue to be as flexible as we can with our customer base. If you are experiencing a site shut-down, partial shut or temporary closure, please contact your regular TRAD H&S representative and we will work with you on an individual case-by-case basis, and evaluate our respective positions' accordingly, as we have always done, to do the best we can to support you through this difficult period."