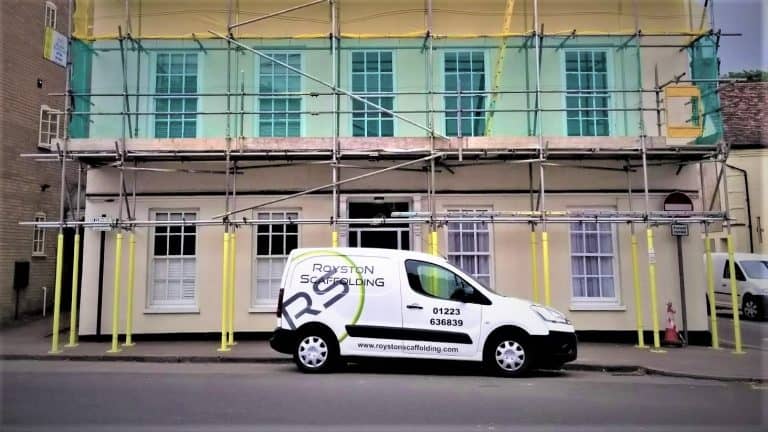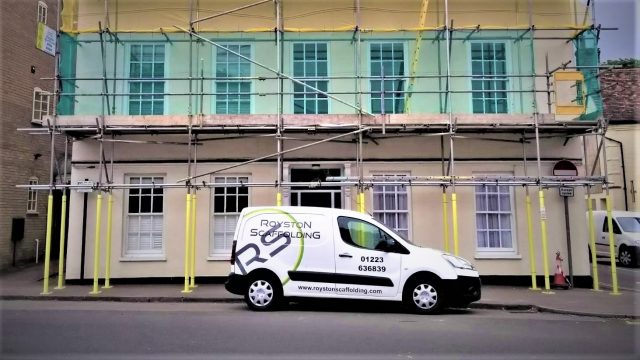 Royston Scaffolding has provided essential work for the NHS during the lockdown highlighting that work is still possible despite taking longer.
Cambridge and Hertfordshire based company Royston Scaffolding were recently on hand to help the NHS by providing essential work for St Michael's hospital in Bristol during the Covid-19 lockdown.
With social distancing restrictions and the understandably tight on-site measures put in place by the NHS, it meant that the scaffolding work took longer to construct than usual – But, it proved that even in these extreme conditions, it was still possible to continue.
The project involved Royston Scaffolding erecting various structures to enable the pipework in the boiler room of Bristol's St Michael's hospital to be changed safely. St Michael's is a maternity hospital and provides services to the south areas of Bristol. 
The team originally began work in Bristol just before the lockdown measures were introduced by the government on 23rd March 2020. As a result, the site was cleared temporarily until it was determined how work could continue safely.  
When work was allowed to continue, a team of three traveled to Bristol in separate vehicles with a letter from the hospital outlining the essential work they were doing. This came in handy when the lorry containing all the scaffold equipment was stopped by police to ask why they were traveling!
To further add pressure to the situation, the power to the hospital would be turned off for 9 hours at a time to enable engineers to conduct their work safely. So, it was essential that the scaffolding crew worked quickly building the structures in time for this window. 
The largest scaffolding was a lifting frame structure, that allowed the engineers to lift the new pipework up and slide them through a hole in the wall on a Niko Track system. 
The team had to adhere to the 2m social distancing rule and follow a one-way system which made logistics very tough. And in addition to wearing their normal PPE, the team also wore face coverings which were reportedly difficult to wear initially, as they would steam up restricting visibility. But once the team got the hang of them this no longer became a problem and they were able to continue working at height safely. 
Although the work took longer than planned, the Royston Scaffolding team was able to complete the scaffolding structures in time for the engineers to conduct their work at the hospital.