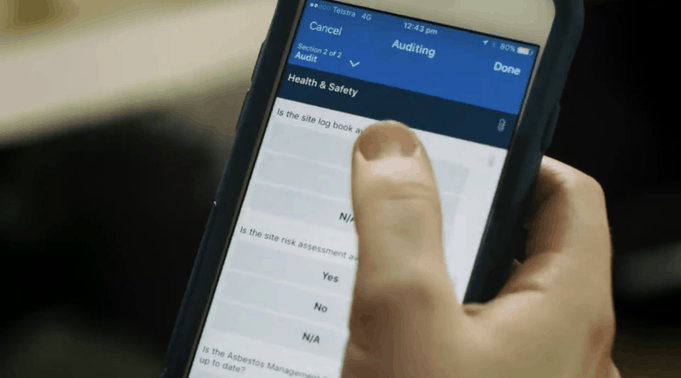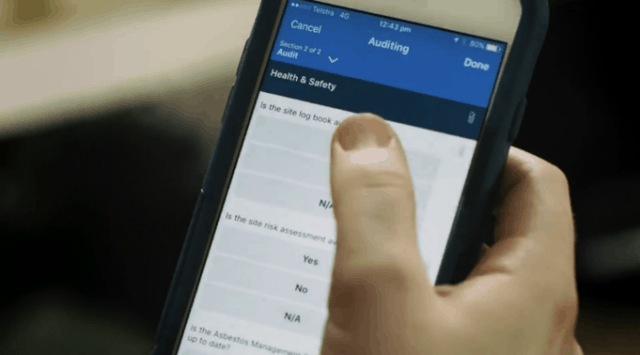 The Scaffolding Association has joined forces with global technology company SafetyCulture enabling its member's free access to iAuditor, SafetyCulture's flagship workplace safety inspection app.
The Scaffolding Association hopes the partnership will raise safety standards in the UK construction industry by enabling scaffolding businesses to carry out essential risk assessments regularly and thoroughly.
SafetyCulture and the Scaffolding Association have digitised a list of checklist templates containing best practice protocols for high-risk construction environments. The trade body hopes these will empower its members to build a genuine safety culture from the ground up.
The Scaffolding Association boasts that its 465 member organisations will be able to access a growing list of best-practice templates at no cost, as an additional benefit to their membership.
It's understood they will also have access to iAuditor's full public library of 100,000 template checklists. Which includes access to templates for safety procedures in light of the COVID-19 pandemic.
iAuditor is the world's largest safety checklist app. It has been designed to simplify the auditing process, making it easy for anyone to monitor and manage safety and quality from a mobile device. The technology provides visibility and insights to help raise safety and quality standards across construction sites.
In addition to providing checklists, as an inspection management software, iAuditor enables construction teams to collect consistent data, standardise operations, send reports, identify failed areas and get problems resolved.
More than 26,000 companies around the world are already using the iAuditor app, including leading businesses in the manufacturing, mining and aviation sectors, in addition to major construction companies.
Dan Joyce, General Manager EMEA, SafetyCulture said: "Top-down, infrequent audits no longer work; companies need better visibility of their sites and real-time data capture to tackle the additional challenges that COVID-19 brings. Empowering staff on the ground and equipping them with the right tools is the first step. 
"The Scaffolding Association is a natural partner for us, and our app will help employees of scaffolding companies to report and act on safety concerns in their workplace, in turn aiding companies to make better-informed safety decisions."
Rob Candy, Chief Executive of the Scaffolding Association, added: "We're thrilled with this new partnership and pleased to be recommending iAuditor for undertaking risk assessments and inspections. Our ethos and commitment to safer workplaces aligns perfectly with the work SafetyCulture does.
Working with them to offer members access to the tools they need to manage workplace safety efficiently and effectively came at the ideal time. The app is simple to use and produces data and reporting facilities that will offer real benefits to our members. It will be a useful addition not only to those with well-established procedures and practices but also to those members who are looking to progress through our membership levels. " 
SafetyCulture has also been helping businesses around the world to get safely back to business following COVID-19 lockdowns. Already, more than 75,000 people worldwide are using iAuditor to complete daily COVID-19 inspections. Fully up-to-date with the latest government protocols, the technology can help construction companies that temporarily shut down sites during the lockdown period, as they get back to work.