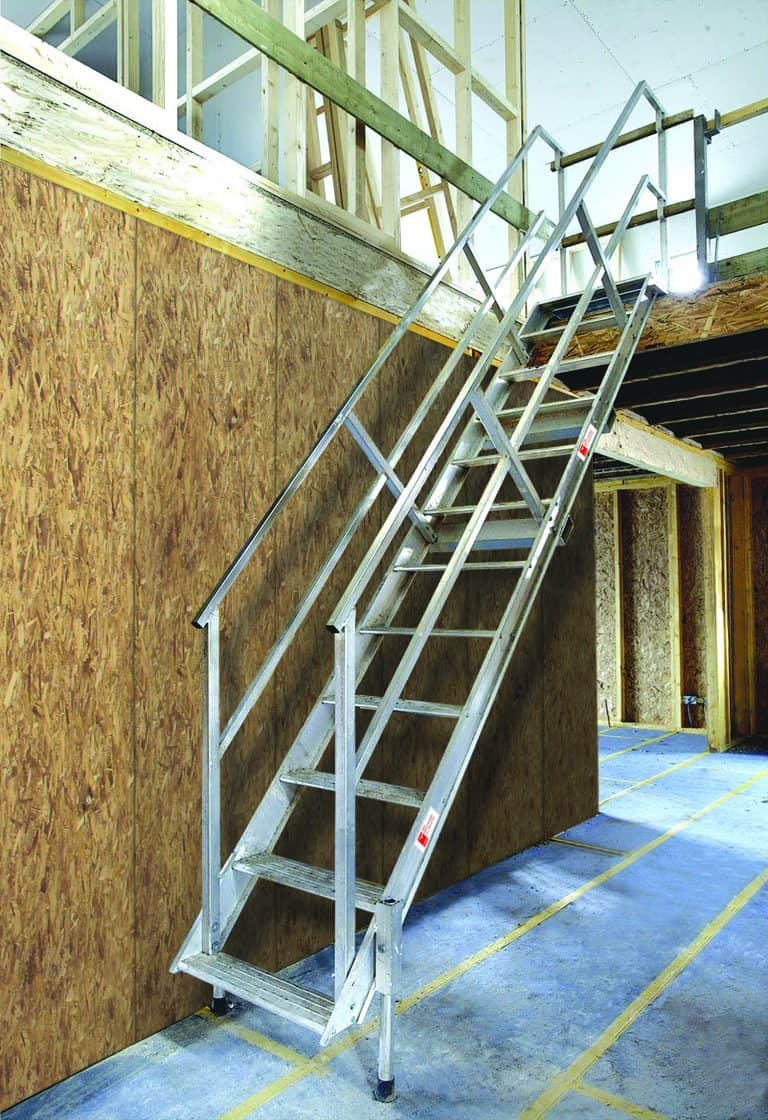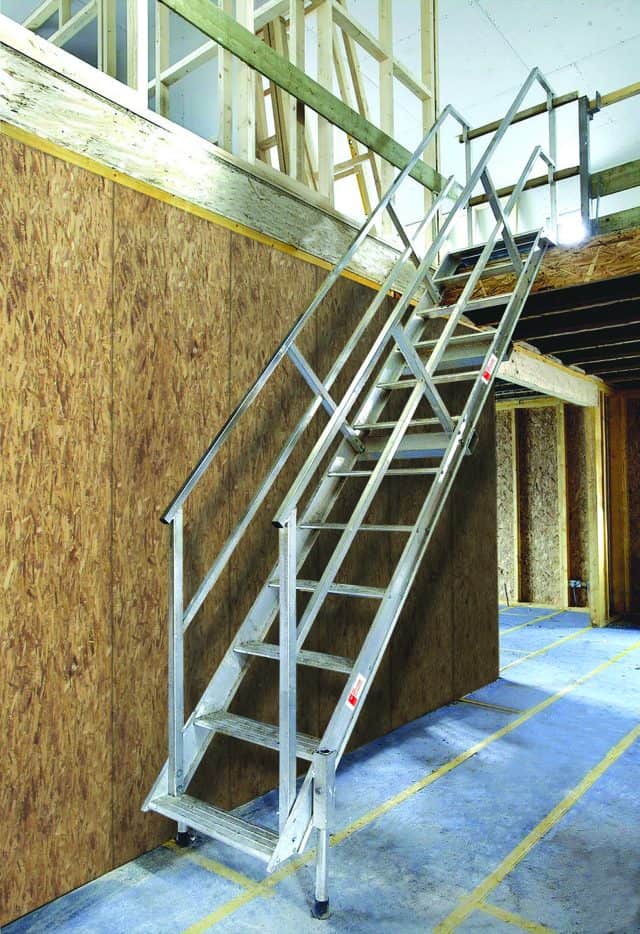 TRAD UK, the new brand for the combined TRAD Hire & Sales and TRAD Safety Systems companies, can supply contractors with a safe, useful internal staircase that's ideal for housebuilding sites, where the staircase is often the final element to go into the building.
Used by customers in projects where access to the upper floors of the building is not available from an external scaffold, the stair is a single complete unit that's light enough to be easily moved around the building and secure enough to keep workers safe whilst using it. Adjustable feet mean that the stairs are height-adjustable from 2.70m to 2.95m, allowing access to most modern floor heights and, with a weight limit of up to 150kg, the stairs have been tested to all relevant British and European standards, so can be used with confidence.
Developed with modern housebuilding techniques in mind, the TRAD Temporary Stair Unit is already in use across a range of housing development projects and offers scaffolding contractors the opportunity to provide additional services and equipment to clients – saving time and money in the process.
Non-slip internal stair improves efficiency and reduces on-site accidents
Load capacity up to 150kg
Non-slip surface assists grip
Easily moved around construction site, utilising the integral forklift pockets
Exceeds HSE Working at Height regulation requirements
Easy installation by two operatives.
600mm tread width
Range of height adjustment
"The TRAD Temporary Stair Unit allows scaffolding contractors to provide safe working environments inside buildings as well as outside," says Derrick Quinn, TRAD's Technical and Product Support Manager.
"This helps them to provide a wider range of services to their customers – whether they hire or buy. The stair is a single unit, with height adjustment available and an optional extended landing platform that allows the stair to achieve a greater span over voids in projects like town house construction."