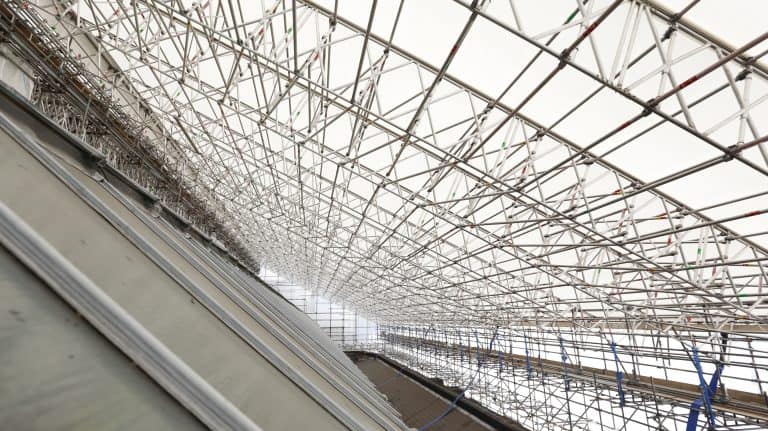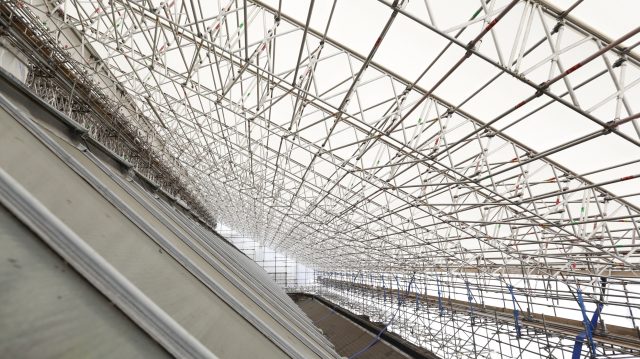 The heavy-duty ASTERIX HD beam is ideal for all applications from large-span temporary roofing to stadium lighting rigs.
TRAD UK, the new brand for the combined TRAD Hire & Sales and TRAD Safety Systems companies, is delighted to announce that the proprietary ASTERIX HD beam is now available for sale and hire from each of its six depots across the UK.
At 133cm deep, this high load capacity aluminium alloy beam comes in a range of lengths from 0.55m to 4.0m.  With a permissible bending moment of 102.2kNm, and a maximum point load of 47.57kN for all load conditions, along with all chords and posts being manufactured in traditional scaffold tube diameter, the beam is arguably the strongest, scaffold fitting-friendly beam available on the UK market today.  
The beam also offers consistent nodal spacing, ensuring that lacing and bracing elements are consistent when multiple beams are joined together. Beams are simply joined by utilising a simple 8-hole spigot and quick-release pins. In addition, the ends of the beam are closed, allowing it to be load-bearing along the full length.
Importantly for scaffolding contractors, the ASTERIX HD beam is fully compatible with the ALTRIX system and, with ridge pitches of 12°, 18° and 36°, it can be used to form large span temporary roof structures, which previously would have been extremely difficult to achieve. It can also be used within many different types of scaffold structures using standard rather than expensive specialist scaffold fittings.
And, like the ALTRIX system's own beam, the ASTERIX HD beam can be used to form large, fully decked areas using either traditional tube, boards and fittings or systems such as TRAD's PLETTAC METRIX system.  However, with the higher load capabilities of the beam, greater distances between supporting structures can be realised, or higher load classes attained.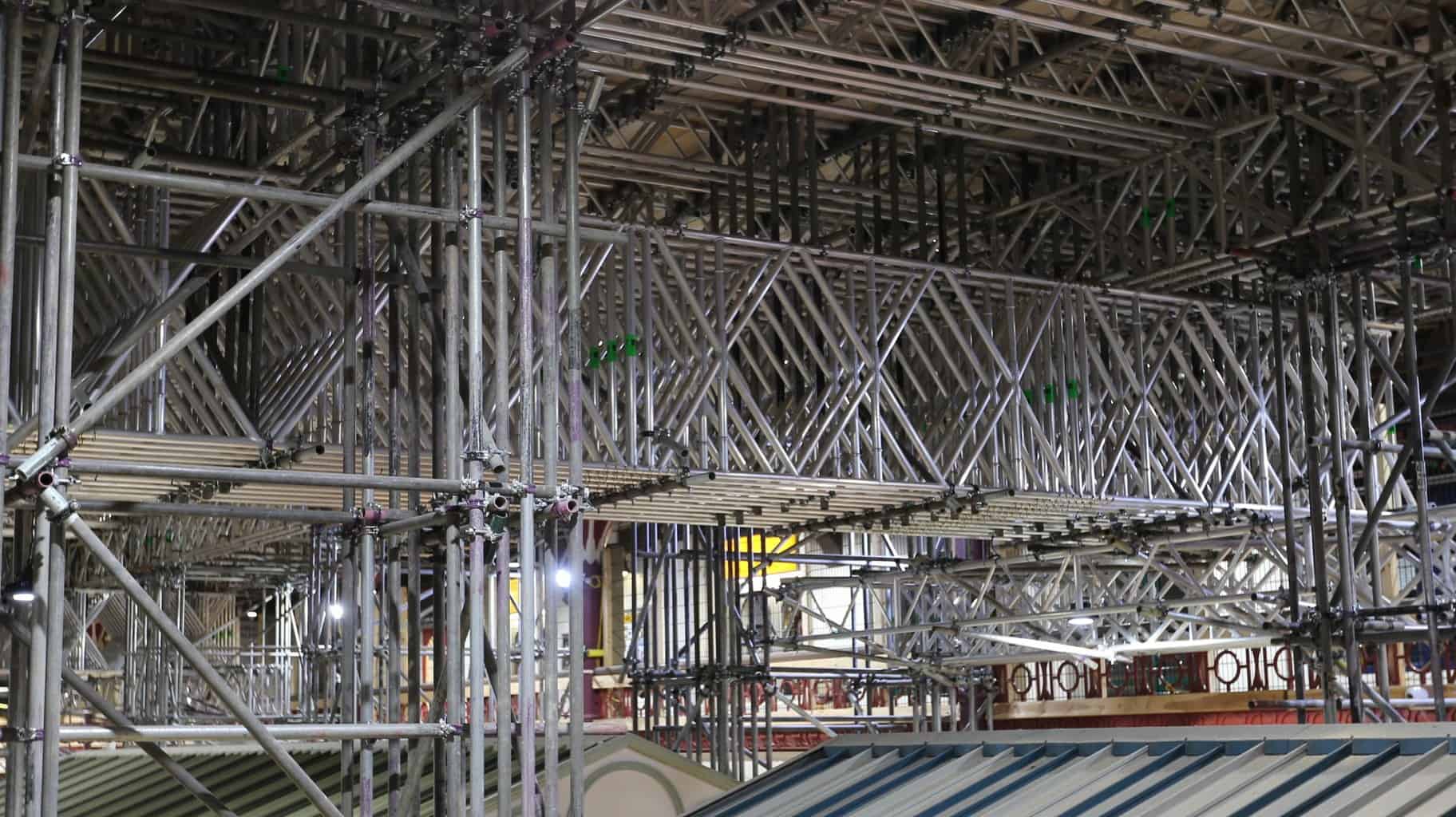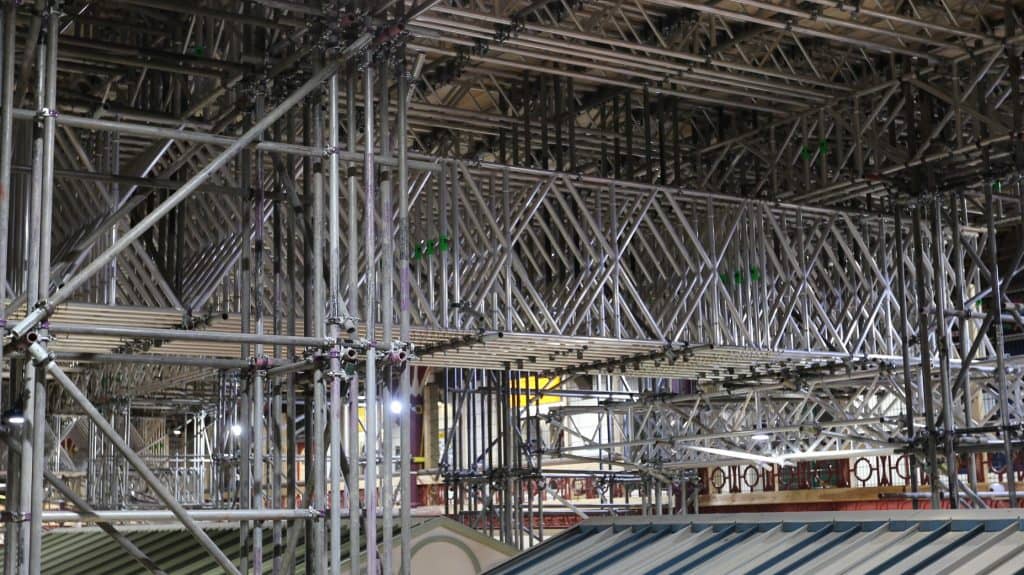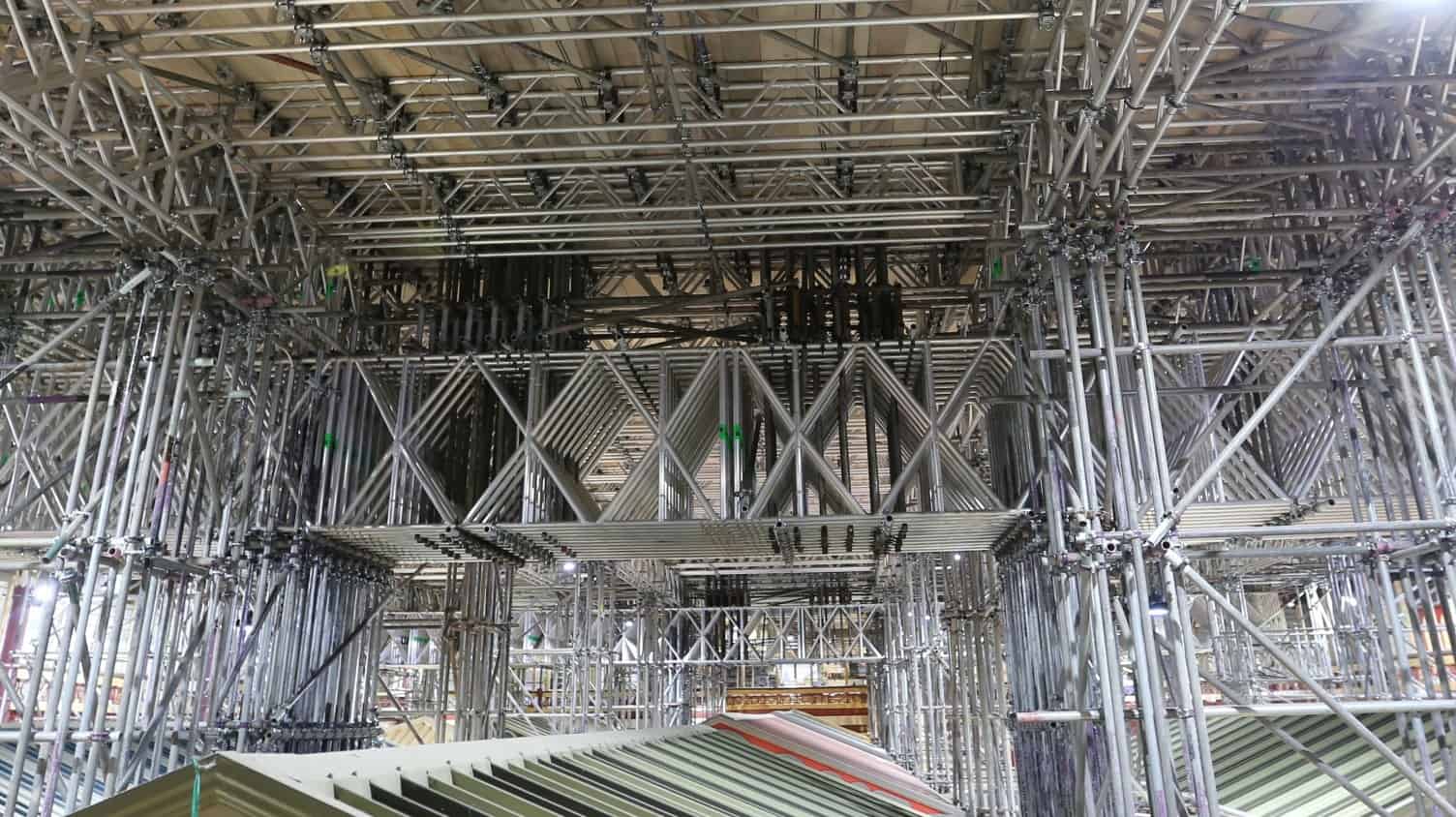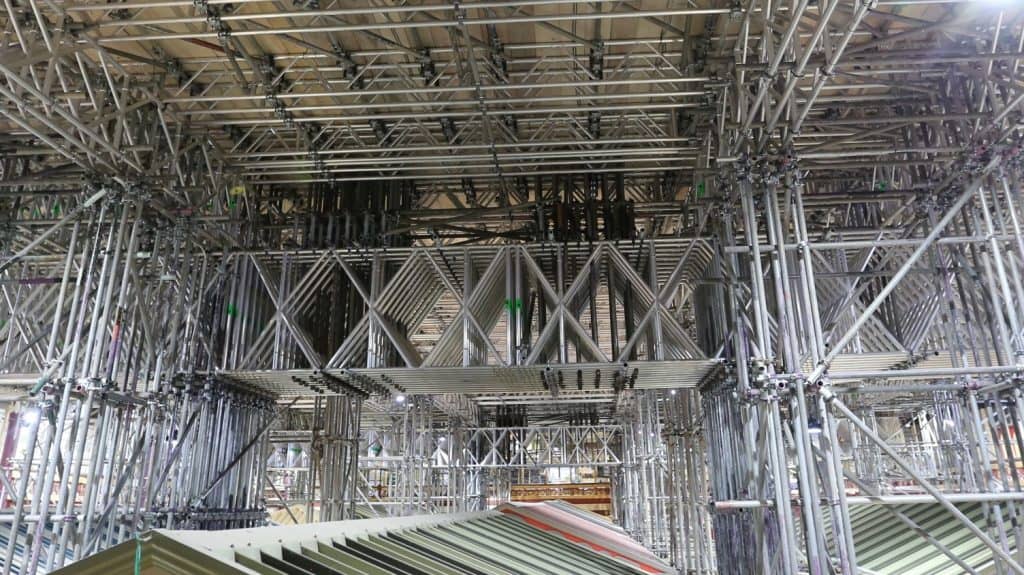 Since its launch, the ASTERIX HD beam has been used in a wide variety of construction and refurbishment projects, including the Derby Market Hall Transformation Project, where the beams were used both in the temporary roof structure and the internal support scaffolding.
"The ASTERIX HD beam is an extremely useful product for a range of construction and scaffolding projects," comments Alan Slater, Head of Technical and Product Support at TRAD UK.
"From large-span bridging sections to temporary buildings, and architectural dig protection structures, these beams are designed to integrate seamlessly with our ALTRIX system and provide straightforward solutions with other standard scaffolding systems. 
This makes life as easy as possible for those involved, especially from a manual-handling point of view when compared to alternatives, making it ideal for large or complex construction projects."
Contractors can buy or hire the ASTERIX HD beam from any of our depots around the UK.