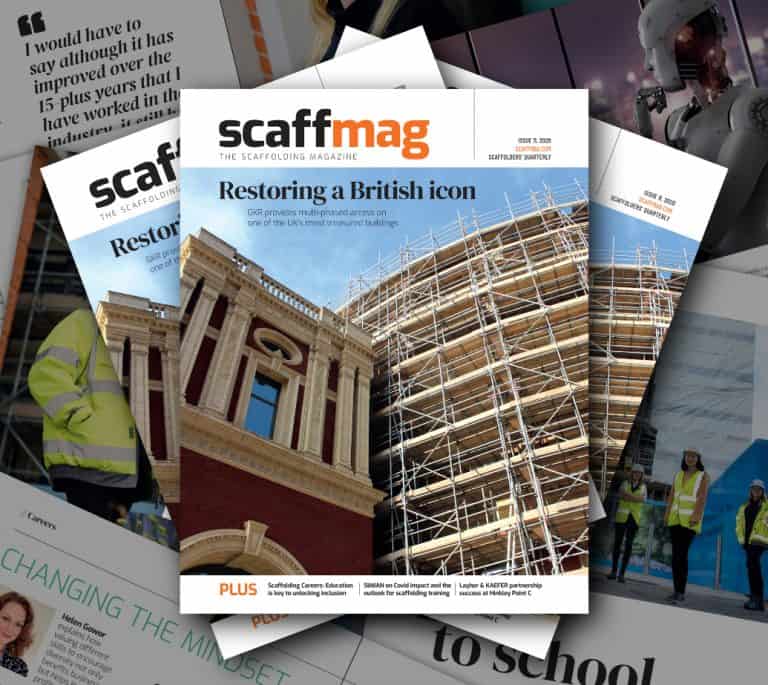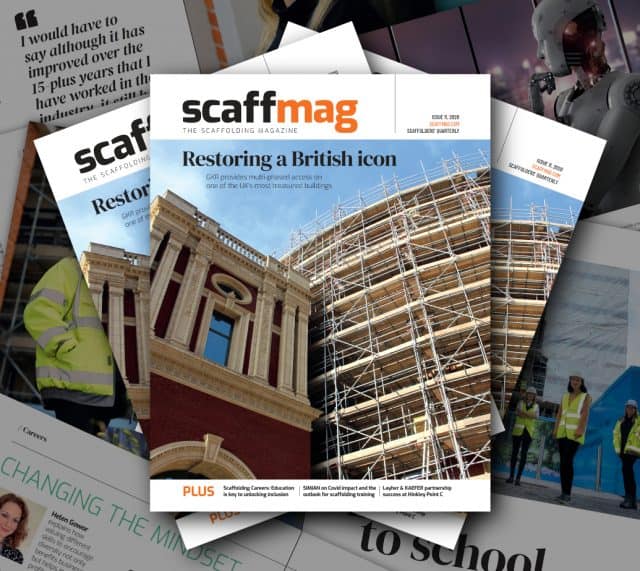 The latest issue of the Scaffmag magazine has just been published online.
Welcome to the latest issue of Scaffmag magazine which is jam-packed with interesting stories from across the industry. Since our last issue back in August, our sector and the wider construction industry seems to now be on the right path for a hopeful recovery. However, just as the country was getting used to some kind of normality, little did we realise another lockdown would be placed upon us all. 
But while economic uncertainty still hangs in the balance, fortunately for us the government continues to support construction as a key industry along with those businesses that supply it, ultimately giving us the green light to continue to operate and 'keep calm and carry on', as long as we stick to the guidelines.
And encouragingly, as I write this, the very welcome news of a breakthrough in the race to find a Covid vaccine has shown the world there really is light at the end of the tunnel. 
In This Issue
In this issue we have looked to have a special focus on careers, equality and inclusion within the scaffolding industry and as our sector begins to bounce back, we are asking ourselves, could we actually bounce back better?
On page 25, Des Moore discusses ways of encouraging new people to join the industry by providing them with a career, not just a job. In his article Des believes, as an industry, we need to widen our horizons if we are to find the workforce we need to fulfil our project opportunities.
Meanwhile on page 40, our man Richard Trenchard speaks with women in construction and within the scaffolding sector on how we can inspire and encourage other women to join the industry. "I would have to say although it has improved over the 15-plus years that I have worked in the industry, it still has a long way to go," says Scaffolding Surveying Manager, Tanya Hamilton.
Elsewhere, on page 44, Helen Gowor explains how valuing different skills to encourage diversity not only benefits businesses but helps increase profitability.
And finally, with the nights drawing in and the colder weather on the way, thoughts across the scaffolding sector are turning to winter and what it means for on-site working. On page 50, our friends at Leach's share their top tips to protect scaffolders this winter.
Happy reading, and stay safe! 
Daniel Norton – Editor