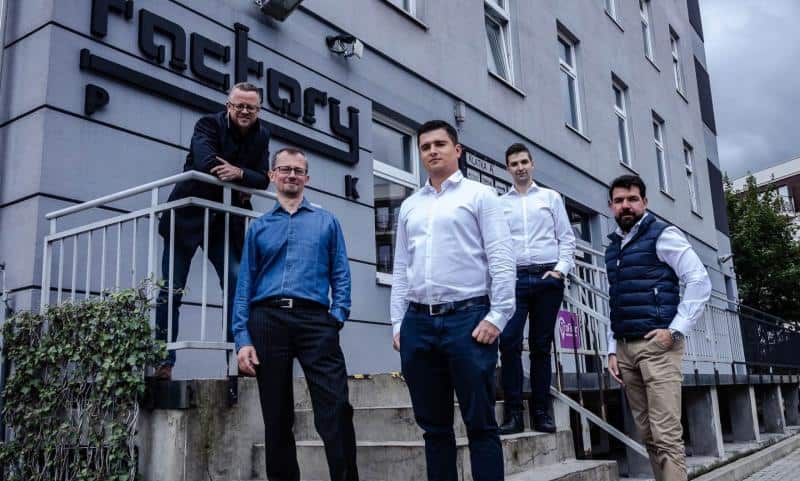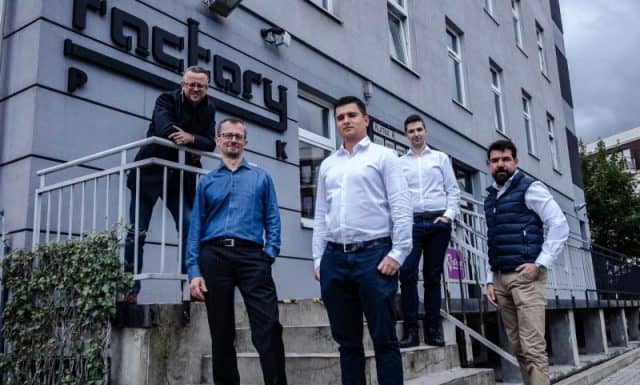 Temporary works engineering firm Richter has announced it has established a new overseas office in Krakow, Poland.
The company has established a foothold in Europe in line with the company business strategy to provide world-class engineering design service to the construction industry.
Michal Wodynski CEng MIStructE is the new Director in charge of its new office and brings with him 16 years of temporary works and structural engineering experience that has been gained across the UK and his native Poland.
Maciej Adamczyk and Filip Trzeciak, both Senior Design Engineers will be working with Michal delivering various items of temporary works, but drawing upon their strengths in formwork/falsework and scaffolding.
In addition, and joining the team in Poland is Mateusz Kotlarski, Senior Design Engineer and BIM specialist who will be representing the 48.3 Scaffold Design Limited, part of the Richter Group.
Roger Tice CEng FICE, Group Managing Director welcomes the new team members and said: "The engineers comprising the team in Poland where all known to Richter and each team member has been following our organisation on a number of projects we have both been involved in.
By contrast, we have been impressed with the solutions they have undertaken for schemes that we had CAT3 checking responsibility for and over the last 18 months during COVID19 pandemic and home working, we have found it possible to work seamlessly via remote means and that output can still be maintained to ensure construction programme milestones were met.
The distance between them and our UK offices was simply not a barrier to productivity and maintaining engineering standards, so when a discussion was had about the potential opening of an office in Poland with these talented individuals, and securing the direct services of them was a very easy decision to make.
Having met the team and set up the new office, we quickly established a working relationship across all of our offices that is the envy of organisations who have people sat next to each other. Our clients have responded well to remote working and you simply wouldn't know you are dealing with a business that is outside of the UK. I wish them all well in their new roles and I know they will be a great addition to our existing business."
"All of Richter's engineers build with integrity and as the 'Richter Way' creates waves in Poland, our business will continue to be at the forefront of sustainable construction, by engineering value with our clients and building a better world that we all want to live in."