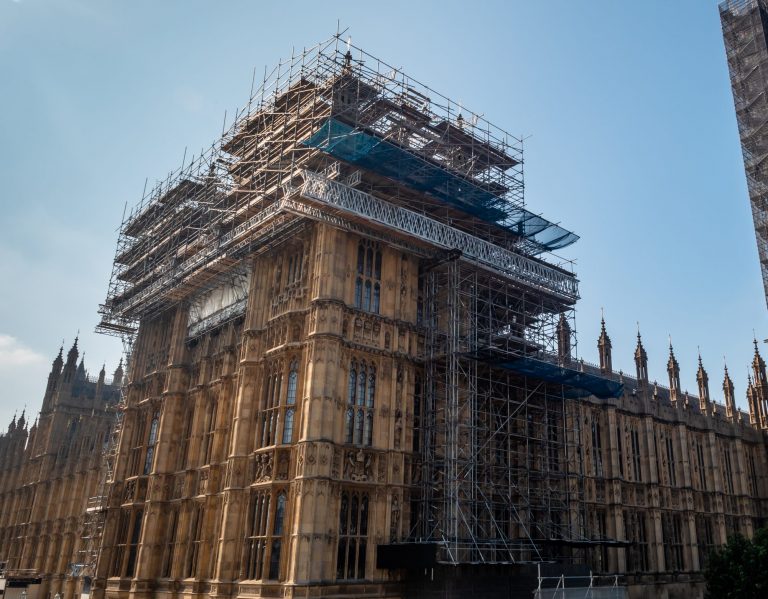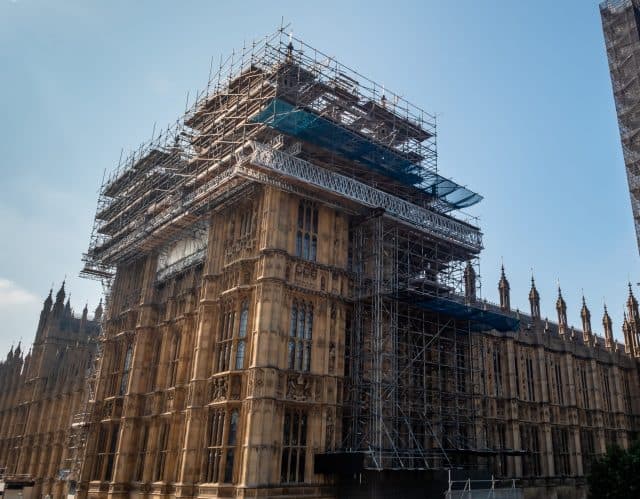 Benchmark Scaffolding has scooped the Construction News Access & Scaffolding Specialist of the year award.
THE WINNERS of the Construction News Specialists Awards were revealed at The Brewery in London yesterday (Tuesday 19 October 2021.)
Hundreds of people from the UK's leading specialist contractors, clients and suppliers gathered to celebrate the best of construction at the glitzy London live event.
From our sector, London and Barnsley based Benchmark Scaffolding were announced winners of the Access & Scaffolding Specialist 2021 category.
Founded in 1995 the firm had chosen to focus on "the more technically challenging type of projects", where it aims to differentiate itself through technical expertise and the application of the latest design technology.
Benchmark's current projects include the Palace of Westminster, where it has worked for the past eight years to provide access for specialist engineers working on roof replacement, observing strict security and noise restrictions. Scaffolding works also enabled the removal and replacement of cast iron roof panels weighing 1.8 tonnes apiece.
The firm is also on the Battersea Power Station project, delivering access for contractor Mace including the expansion of the scope to support the construction of a glass elevator attraction, rising 109 metres to chimney-top height.
According to The CN Specialists Awards judges they said Benchmark displayed "clear technical excellence" as well as a "commitment to sustainability". They added: "Benchmark showed a clear focus on core values and people. It was great to see such vision regarding net-zero carbon, and the demonstrable use of innovative digital techniques."
Highly Commended
CN judges said that Millcroft provided stiff competition for the winner in this category. They praised Millcroft's investment in low-carbon and electric vehicles as part of its push to reach net-zero carbon.
Access & Scaffolding Specialists of the Year 2021 Finalists
Lee Marley Brickwork
LTC Scaffolding
PHD Access
WellMax Scaffolding