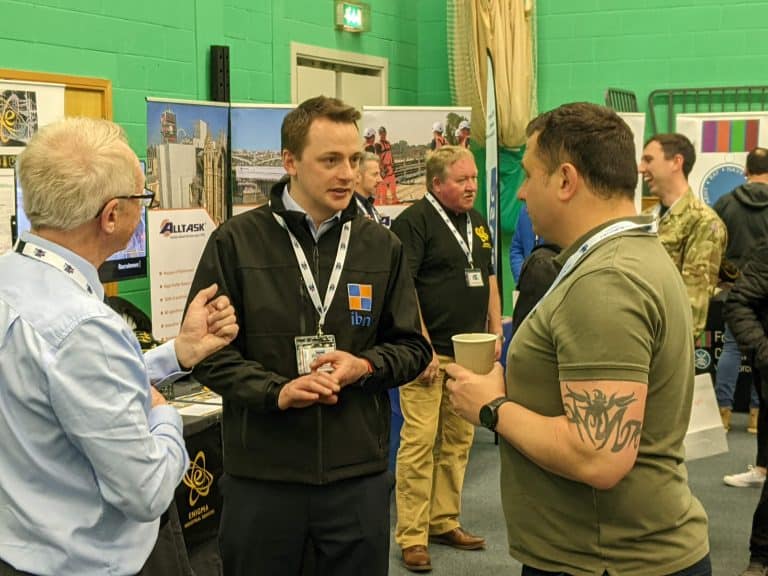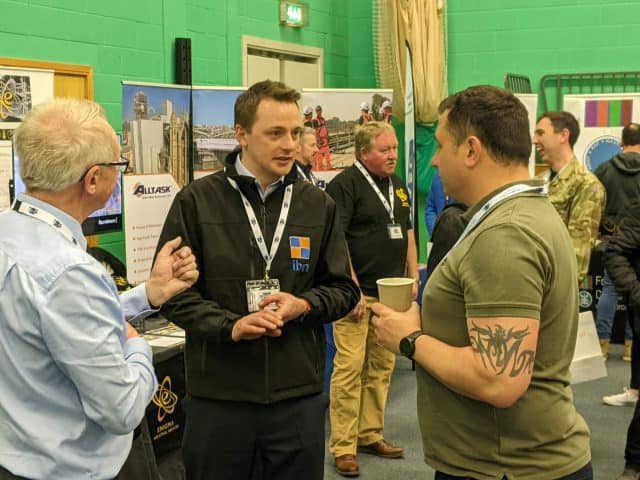 The NASC has continued its campaign to offer job opportunities to Armed Forces Personnel and veterans at the latest BFRS Careers Fair in Catterick.
NASC Contractor members Alltask Ltd, IBN Scaffold Access Ltd, and Enigma Industrial Services Ltd were all in attendance along with the NASC Training Officer Henry Annafi.
Despite the incredible enthusiasm of NASC attendees at the three previous BFRS recruitment fairs, Catterick was by far the most successful BFRS event to date, says NASC.
Applications aplenty
Enigma representatives handed out more than 160 information packs and received more than 30 direct applications from interested attendees, whilst IBN Scaffolding had 13 direct applications. Another 17 attendees requested referrals to NASC member companies in other regions.
David Brown, NASC Vice President and Managing Director of IBN Scaffold Access, said: "This was an incredible event and it's shown me how effective such events can be. I will absolutely be attending future events and I'll certainly be expanding on our point-of-sale merchandising!"
Geoff Hughes, HR Director of Enigma, was in agreement saying the Catterick event had been "brilliant" and that he was "extremely keen to attend the next event in Leicester".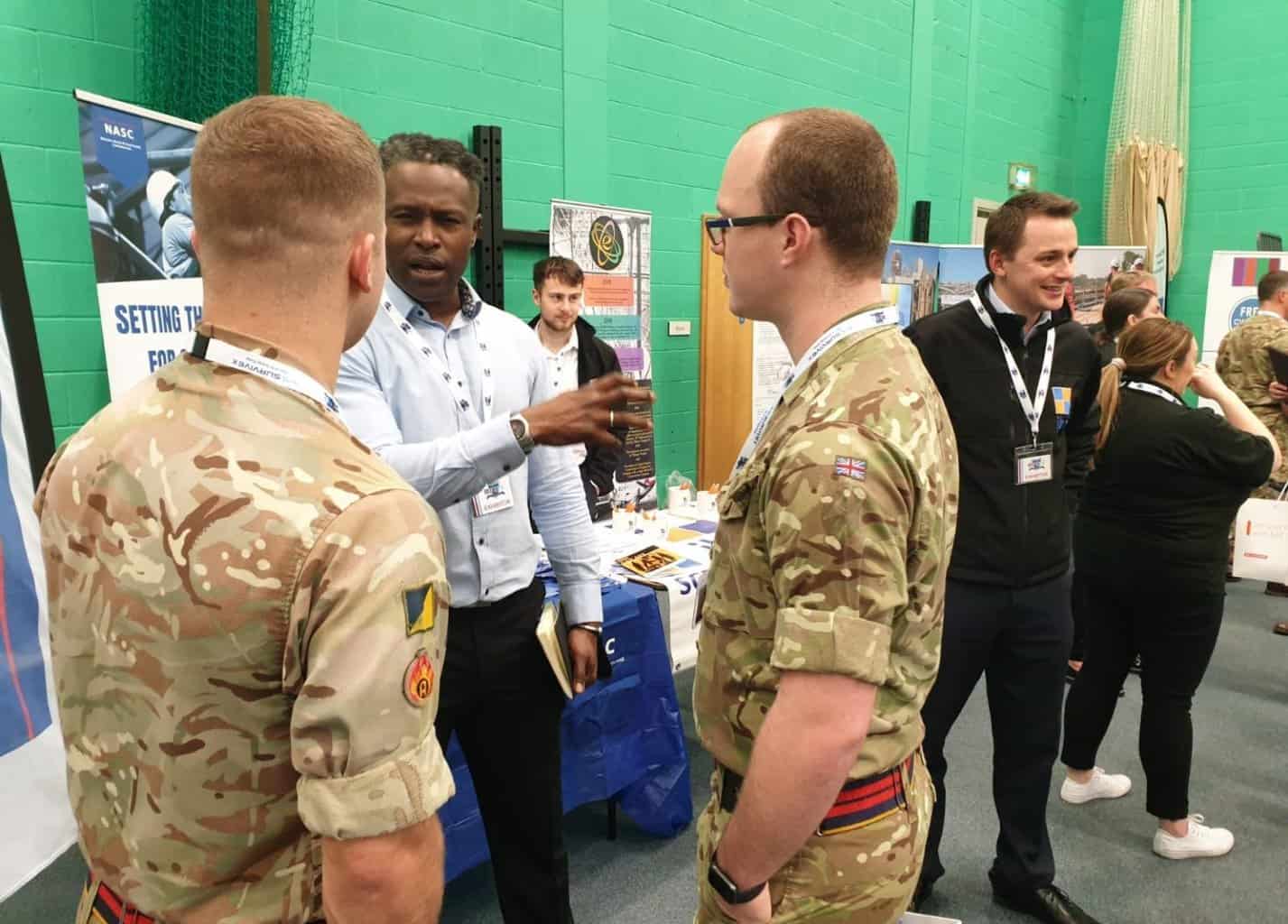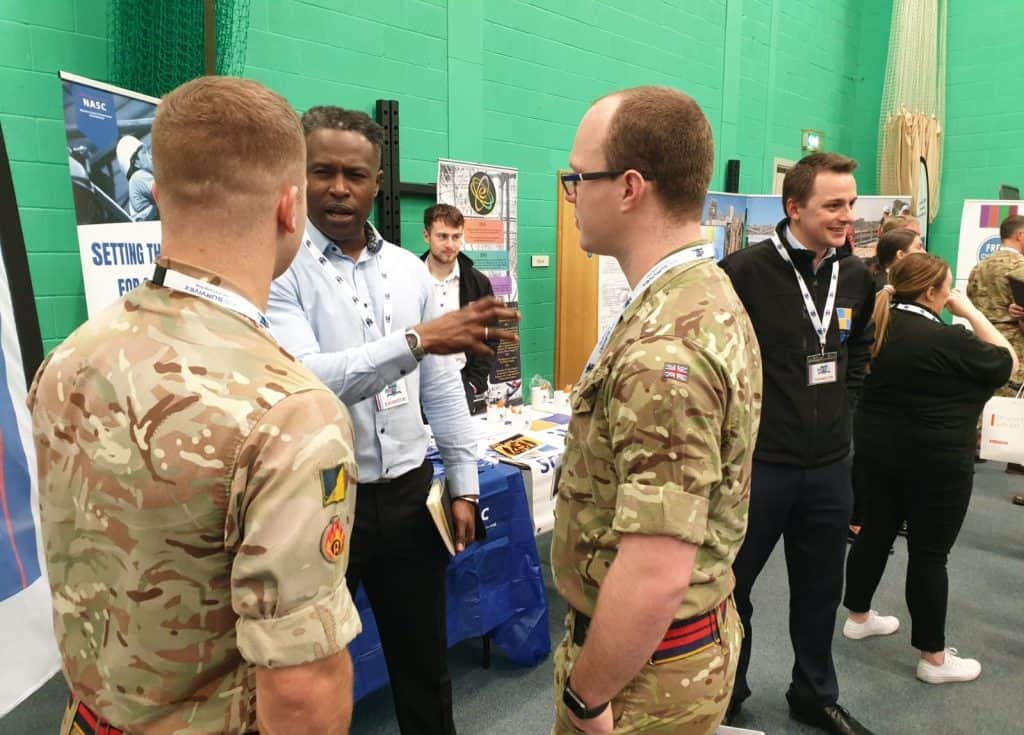 Henry Annafi added: "It's amazing how much interest in the scaffolding industry there was from visitors at Catterick. The fact that there was such a surge of interest in applications demonstrates that our message is getting out there to the wider Forces community.
"Ultimately though, it's all down to the energy, enthusiasm and participation of our members, who each offer their time to promote careers within our sector, with no guarantee of reward. It's always a privilege to work alongside them."