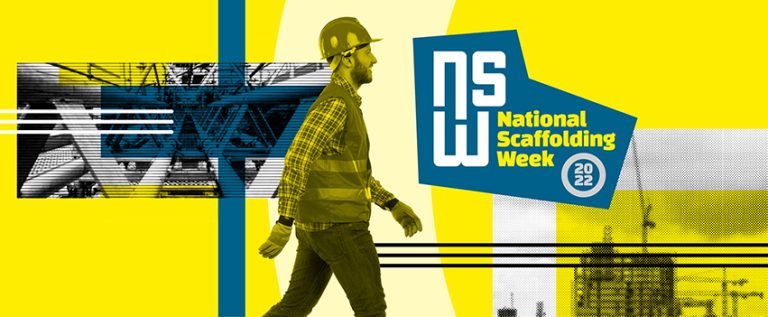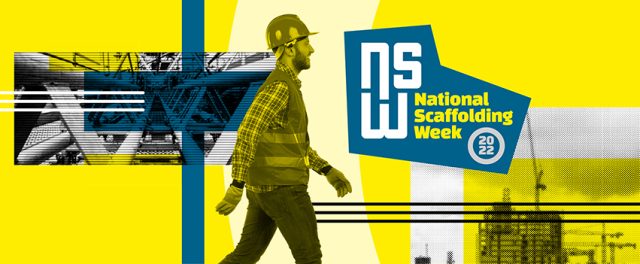 The UK's largest scaffolding trade association has officially launched 'National Scaffolding Week' a one-of-a-kind campaign to raise the profile of careers and achievements within the sector.
National Scaffolding Week (NSW) which will run from 26th – 30th September 2022 has been set up by the Scaffolding Association. It aims to provide a platform on which to showcase the diverse range of career options within the scaffolding and access industry to inspire a new generation or those looking for a new challenge to take up a role in the industry.
NSW also aims to provide a platform on which to highlight some of the great achievements of organisations and individuals already operating within the sector and showcase best practice, innovation and determination.
There are plenty of ways to get involved with NSW, whether you currently work in scaffolding, are looking to change careers or are about to embark on your first role after leaving school – there's something for everyone.
During the course of the week, NSW will be bringing first-hand experience of what it's like to work in the industry, skills and training resources as well as the chance to nominate your 'Scaffolding Star' – an individual that has gone above and beyond in their role. There are a whole host of digital assets you can download to show your support for the campaign as well as tips and tricks to help make the best of your social media posts.
Robert Candy, Chief Executive, Scaffolding Association said; "It's no secret that the scaffolding and access sector is struggling to garner the interest of young people as a potential career choice, or for those looking to change careers in later life. NSW aims to firmly establish scaffolding, and the diverse range of roles available, as a rewarding and viable career."
For more information, visit www.nationalscaffoldingweek.com