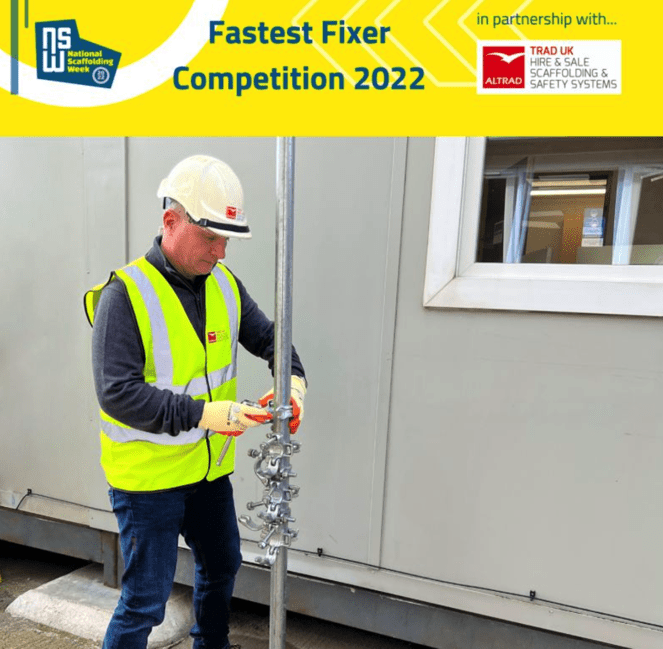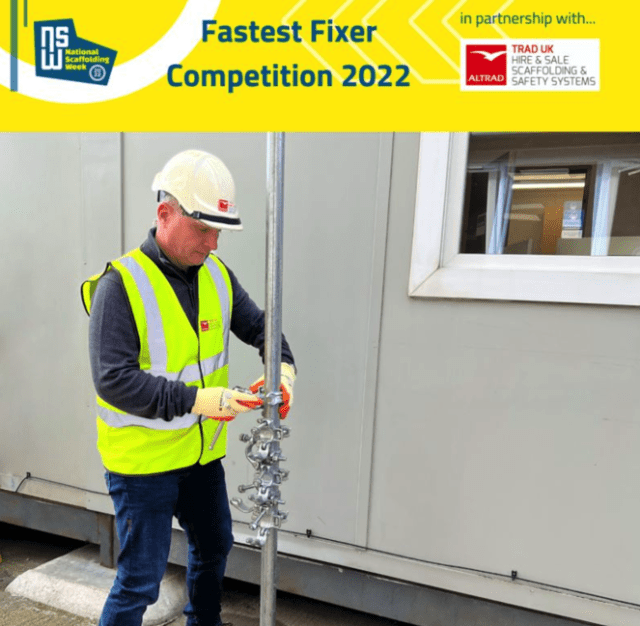 National Scaffolding Week (NSW) has partnered with TRAD UK to launch a 'Fastest Fixer' competition across six of its depots nationwide.
National Scaffolding Week 26 – 30th September 2022 is a brand new campaign to celebrate the scaffolding and access sectors' many achievements and promote the diverse range of roles and opportunities available within the industry.
To help raise awareness of the campaign, National Scaffolding Week has teamed up with TRAD UK to run a 'fastest fixer' competition which will be held at six TRAD UK depots across the UK.
Each location will fix a vertical 6-foot tube and have a time challenge to fit 12 D/F doubles onto the tube. TRAD UK will provide the same scaffold spanner and fittings are used at each location to ensure everyone is competing like for like.
The depots taking part are Andover, Birmingham, Glasgow, Leeds, London and Manchester and the criteria for the competition will be as follows:
12 doubles to be laid out on the floor and scaffold spanner handed to the competitor
All nuts are unwound fully, meaning everyone is starting from the same position
Depot adjudicators have a stopwatch and spreadsheet ready to record your time
Adjudicator to issue start instruction
Timing starts immediately from when the competitor touches / picks up the first fitting.
Once all 12 doubles are fixed to the tube the timer is stopped
Nuts must be fully tight and should not be able to be loosened by hand.
All names and times will be logged onto a spreadsheet
At the conclusion of National Scaffolding Week, a winner per region will be announced and awarded with a commemorative shield, with the fastest from all regions being declared the overall 'Fastest Fitter 2022' and awarded with their own award.
To stay up-to-date with everything happening during National Scaffolding Week, visit: www.nationalscaffoldingweek.com