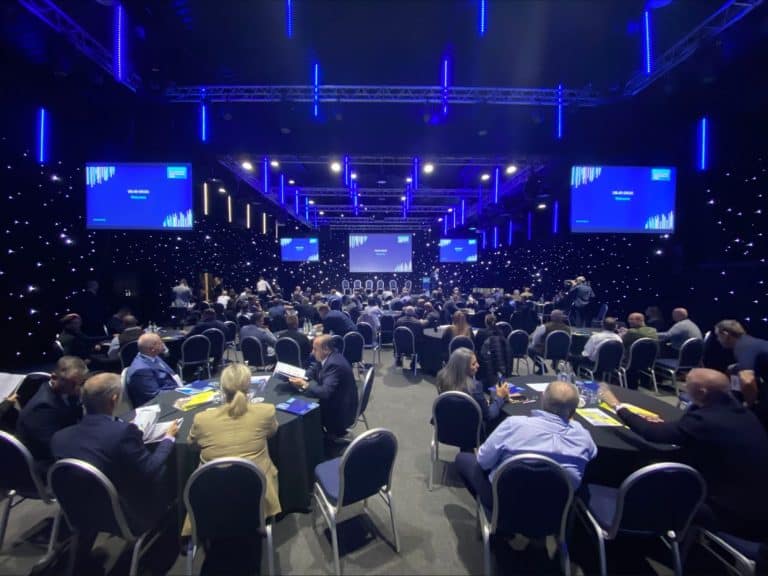 The Scaffolding Association has held the UK's first ever dedicated scaffolding and access conference that aimed to be both engaging and informative.
Around 150 people from all areas of the scaffolding and access sector attended the brand-new event held yesterday (29 September) in Coventry. Open to both its members and non-members the event aimed to bring the industry together to share views and ideas.
The conference was opened by the Scaffolding Association's Chief Executive Robert Candy who welcomed delegates, guest speakers and thanked the event exhibitors Avontus Software, Citation, CITB, DESSA, G-DECK, Holmes & Hills Solicitors, ITP, Layher UK, PERI, Stay-Safe Scaffold Products and TRAD UK.
"I am so pleased to see an event like this taking place which is dedicated to the scaffolding and access industry", Robert Candy said.
"There are very few opportunities that openly allow business leaders, manufacturers, service providers and stakeholders to come together under one roof, today is long overdue."
The jam-packed day covered a wide range of industry-relevant subjects that included a live contract review, National Scaffolding Week and awards, in-depth discussions on labour shortages, skills and training, scaffold insurance and the HGV price-fixing saga.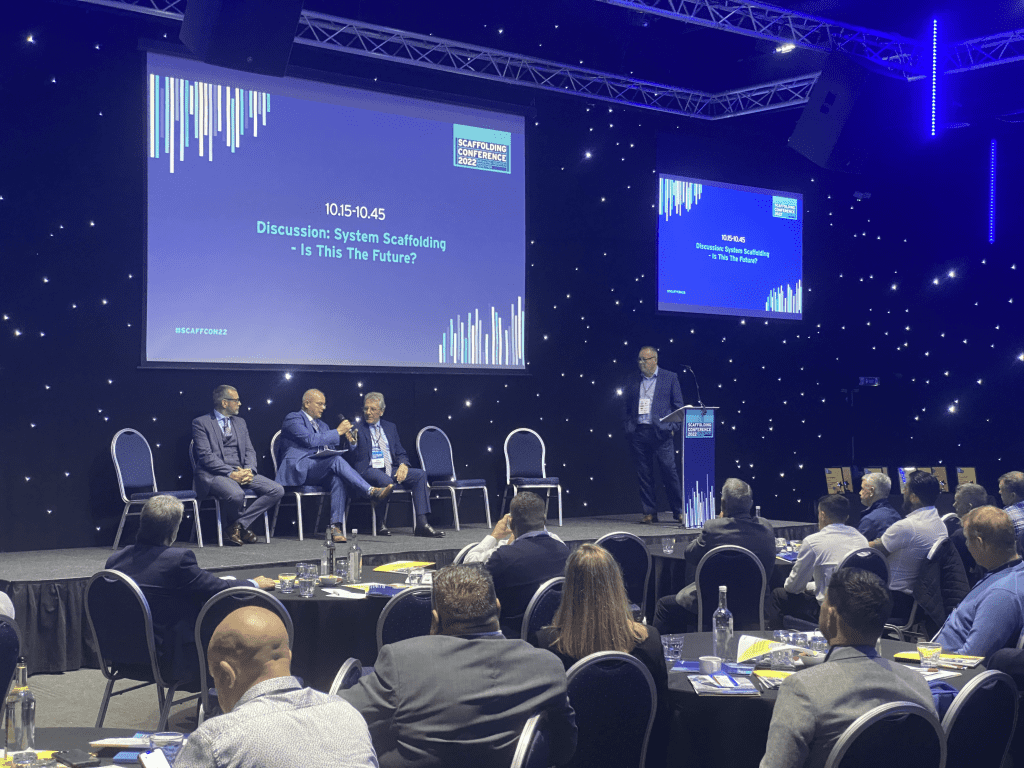 An interesting discussion on the future of scaffolding and how System will play its part saw Dave Abraham, MD of Fulcrum Training and business rivals Des Moore, CEO of the TRAD Group and Sean Pike, Managing Director of Layher UK take to the stage. The trio discussed with the audience how system scaffolding could offer viable solutions to some of the skills and training issues the sector faces.
Guests also heard Keynote addresses on HR mistakes and myths from Citation and Tim Balcon, CEO of the CITB shared his vision for the future of how the CITB will be meeting the needs of the scaffolding sector over the next 12 months.
Prior to the event, organisers at the Scaffolding Association said they had listened to what their members were saying about the industry and composed a conference program that would be engaging, informative and above all else relevant to their audience.
Robert Candy added: "I hope our guests had a great day, and we look forward to welcoming them back next year to what we hope will become a permanent and highly valued fixture in the scaffolding and access industry calendar."