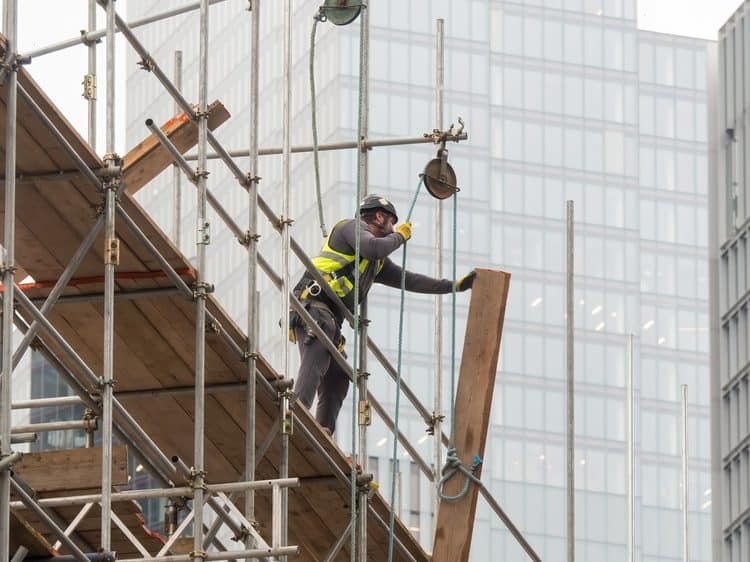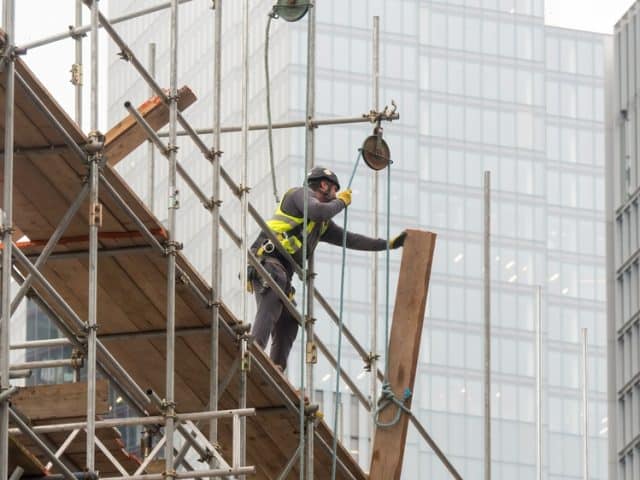 New research on tradespeople's job satisfaction has found that Scaffolders are among the most satisfied with three in five workers (60%) saying they enjoy what they do.
The study by IronmongeryDirect for International Week of Happiness at Work (19-25th September) also found that 40% of scaffolders are proud of their work.
500 UK tradespeople took part in the survey where it also found that across all trades 58% of workers enjoy what they do. 45% were proud of their jobs, 32% are happy with their work-life balance, and 35% are satisfied with their level of income.
Millennial tradespeople are the least likely to enjoy their job the survey found, with only 43% stating that they like their work, whilst those over the age of 65 have the greatest career satisfaction (69%).
Across all trades, these are the industries with the highest levels of job satisfaction: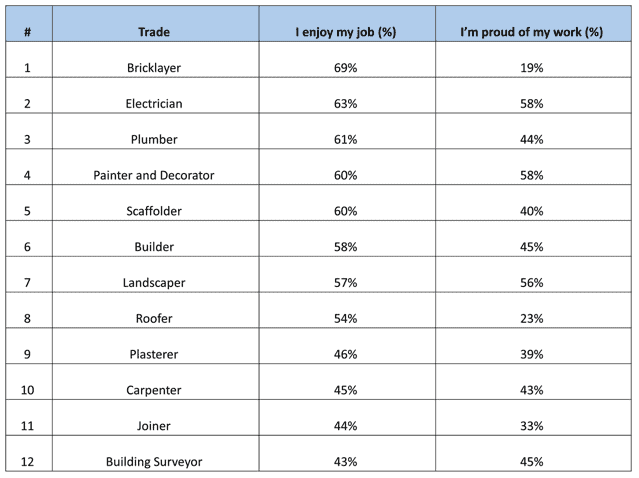 Dominick Sandford, Managing Director at IronmongeryDirect and ElectricalDirect, said: "It's great to see that so many tradespeople enjoy the work they do, and feel a real sense of accomplishment for their projects.
"We've always believed that for many tradies, their work isn't just a job, but truly a passion and a way of life, and that was echoed by the majority of tradespeople in our study."