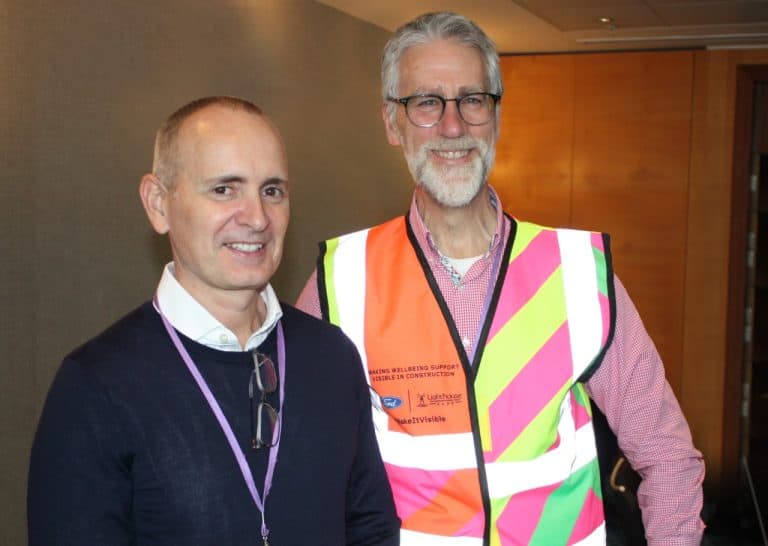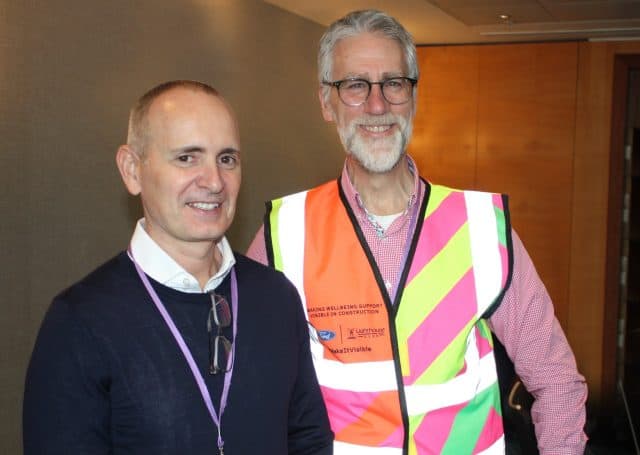 Over 150 industry volunteers have joined the Make it Visible Taskforce in a bid to combat construction worker suicide and improve wellbeing.
More than 150 volunteers from the construction industry have joined forces in a national initiative called "Make it Visible," aimed at combating suicide rates and promoting the wellbeing of workers in the field. 
The initiative, launched earlier this year, brings together contractors, clients, and professional bodies to address the construction industry's poor record on mental health.
According to Office for National Statistics (ONS) data, construction workers in the UK and Ireland are three times more likely to take their own lives than workers in other industries. On average, two construction workers die by suicide every working day.
The Make It Visible initiative, coordinated by the Lighthouse Construction Industry Charity and Mates In Mind, seeks to establish a practical and quantifiable plan of action for wellbeing that can reach workers at all levels. The initiative also aims to consolidate the numerous mental health schemes already operating within the industry, fostering a more cohesive cross-company approach.
Key priorities for the initiative include developing an industry-wide wellbeing code of practice, providing industry-wide advice, supporting existing on-site wellbeing champions, and promoting people skills training for supervisors and managers. 
The Make It Visible task force will also work to secure government funding for wellbeing training and initiatives and to ensure that mental health provisions are included in procurement processes.
Bill Hill, CEO of the Lighthouse Construction Industry Charity, emphasized the moral responsibility to improve the welfare of the construction workforce. He urged industry stakeholders to put egos, brands, and intellectual property aside to work collectively and transform the initiative into a movement that makes wellbeing support visible on every construction site.
"We want to leave egos, brands and intellectual property aside so that we can work together and change this moment into a movement to make wellbeing support visible in sight, on every site," he said.
Members of the task force have already begun to learn from international efforts, hearing from Jon Davies, CEO of the Australian Constructors Association, which has developed a draft Culture Standard to improve welfare for construction workers in Australia. Davies noted similarities between workplace cultures in both countries' construction industries and highlighted the need to address the root causes of poor mental health in the sector.
Davies suggested reducing long working hours, providing flexible work options, and mandating improvements in construction culture through procurement processes as potential ways to foster better workplace cultures and support worker wellbeing.