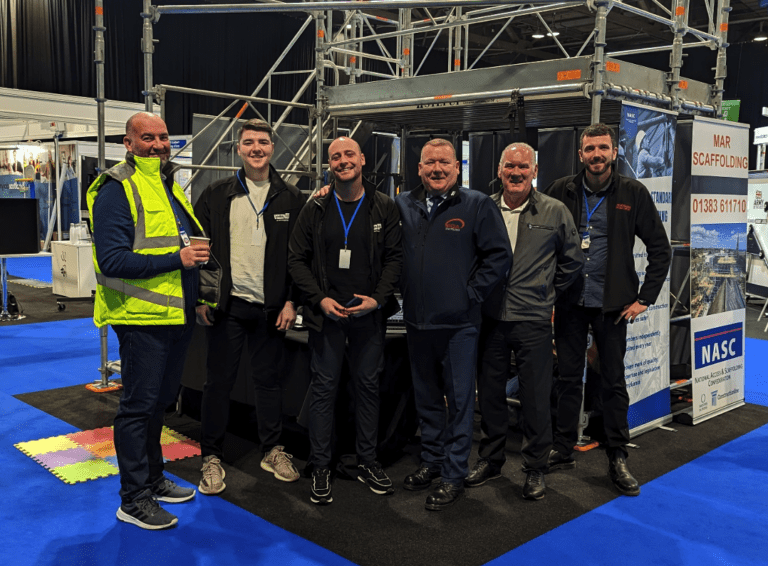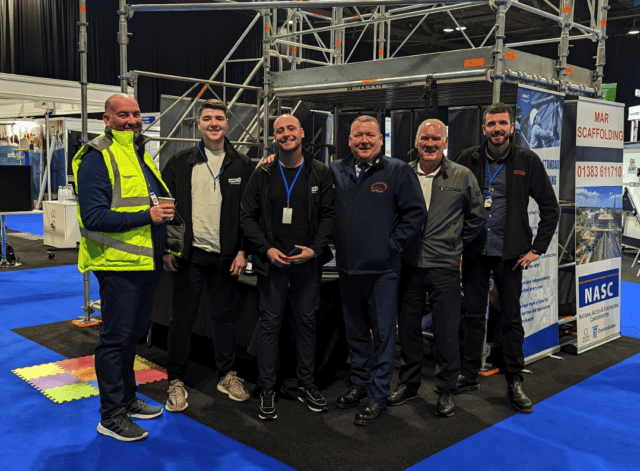 The National Access and Scaffolding Confederation (NASC) is celebrating the success of its recent exhibition at the National School and College Leavers Show in Glasgow, held on March 27th and 28th. 
The NASC aims to proactively encourage young people to pursue careers in the Scaffolding and Access industry through apprenticeships and the Construction Industry Scaffolders Record Scheme (CISRS) training program. The exhibition featured engaging activities and informative displays designed to capture attendees' interest.
The NASC stand was handled by Steve Kearny and Henry Annafi, along with support from various industry professionals. Over the two-day event, the stand saw more than 450 visitors, many of whom were eager to learn more about career and training opportunities in the scaffolding sector. 
The Working at Heights virtual reality (VR) headset experience, which simulated a scaffolding inspection, was a particular hit among attendees.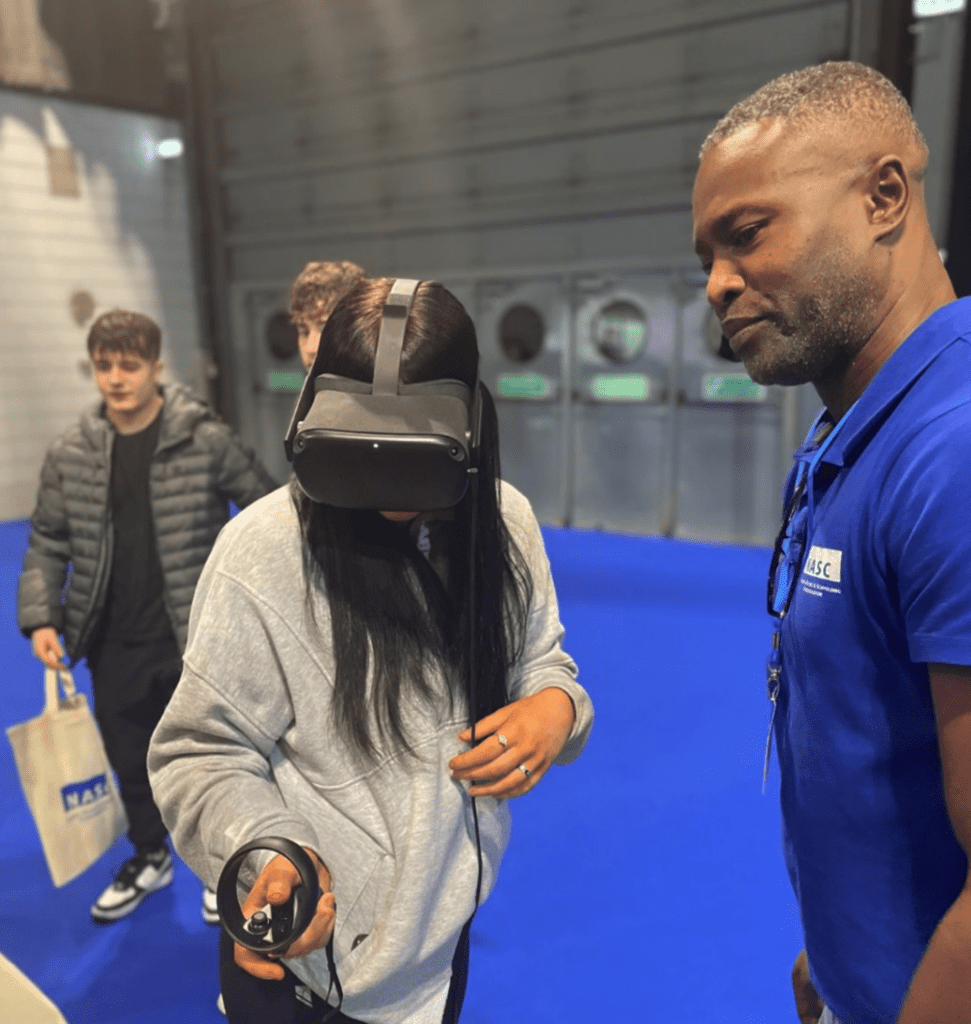 Over 260 business cards were taken by young people and teachers, and several schools, colleges, and charities have requested further engagement with NASC members. 
This presents an excellent opportunity for Scottish NASC members to capitalize on the event's success. Henry Annafi, speaking on behalf of the NASC, said, "This event was a tremendous success for us. We were thrilled to meet so many enthusiastic young people and teachers interested in careers in our industry. We are grateful to our members for their support and are delighted that so many attendees left our stand eager to find out more about apprenticeships and CISRS training."
The attending members found the event valuable and are keen to build on its success. Additionally, they expressed interest in participating in the Returning Citizens scheme, providing an unforeseen benefit.
The NASC is committed to continuing its efforts to encourage young people into the Scaffolding and Access industry across Scotland and is excited to build on the success of its recent exhibition at the National School and College Leavers Show.