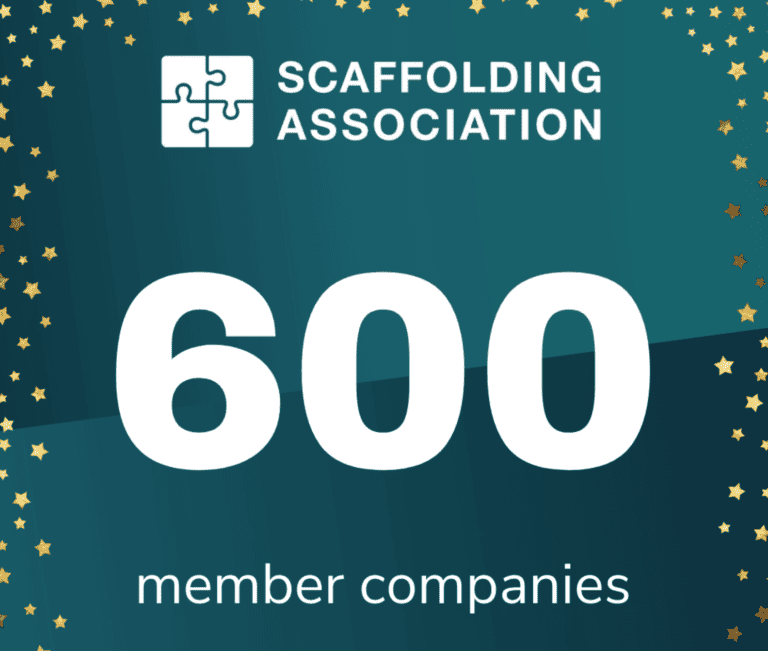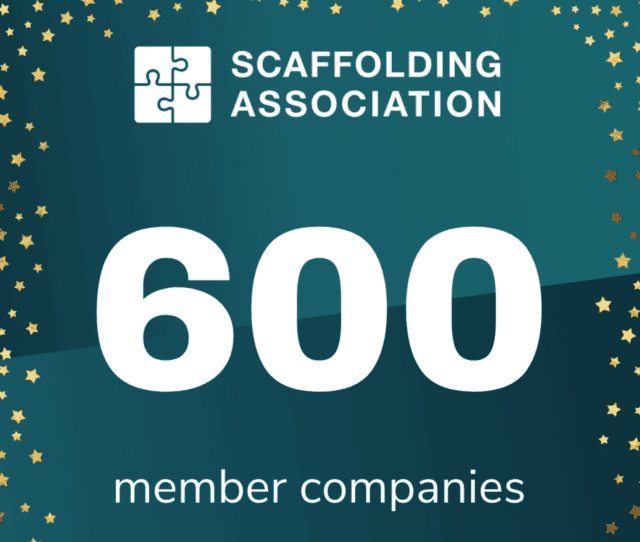 The Scaffolding Association (SA), the UK's largest trade association for the scaffolding and access sector, has announced the achievement of a monumental milestone.
An impressive 600 members have now joined the UK scaffolding trade association. 
'This significant accomplishment underscores the association's dedication to providing superior service and fostering an exceptional experience for its members', the SA said in a press release published today.
In a statement, the SA said, Since its founding, the Scaffolding Association has been unwavering in its mission to create a collaborative and inclusive community. It is the steadfast support and dedication from each of its members that has played an integral role in carving out the association's successful journey and strengthening its growing foothold in the scaffolding and access industry.
The addition of each new member significantly bolsters the Scaffolding Association's network of professional organisations that collectively envision an ambitious future for the industry. This cohesive community encourages members to engage in productive dialogues, exchange innovative ideas, and collaborate on pioneering projects – a dynamic synergy that fuels industry-wide innovation and progress.
Chief Executive Robert Candy stated: "Achieving this milestone is a vivid testament to the trust and value scaffolding companies put into our association to advocate for their interests and facilitate their growth. The ongoing expansion of our membership base signals a positive shift in the industry as it acknowledges the indispensable role the Scaffolding Association plays in endorsing unity and promoting positive change."
"Our diverse membership now encompasses companies of all sizes, from small-scale businesses to leading industry corporations. We take immense pride in cultivating a community embodying the extensive and multifaceted scaffolding industry," Candy added.
The surge in membership has empowered the Scaffolding Association to expand and diversify its service offerings, ensuring a comprehensive range of benefits catered to the ever-evolving needs of its members.