Latest News
Scaffolding and access specialists GKR Scaffolding has won the Construction News Health, Safety & Wellbeing Excellence award. The multi-award-winning business based in London picked up the accolade via an interactive virtual award ceremony, hosted...
TOP UK STORIES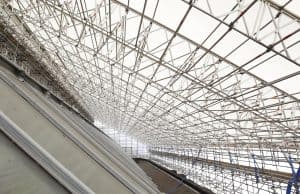 The heavy-duty ASTERIX HD beam is ideal for all applications from large-span temporary roofing to stadium lighting rigs. TRAD UK, the new brand for the combined TRAD Hire & Sales and TRAD Safety Systems companies,...
[vc_raw_js]JTNDY2VudGVyJTNFJTNDYnJvYWRzdHJlZXQtem9uZSUyMHpvbmUtaWQlM0QlMjI0MzQwMiUyMiUzRSUzQyUyRmJyb2Fkc3RyZWV0LXpvbmUlM0U=[/vc_raw_js]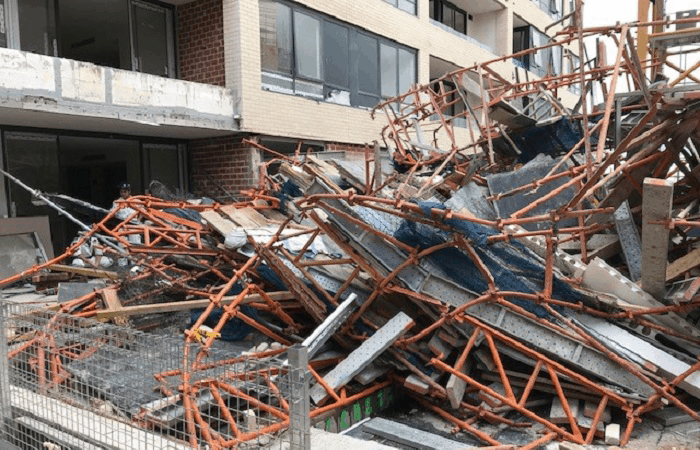 An NSW government Minister has called on the industry to improve safety standards in the country or risk heavy fines after a number of deaths and serious injuries have occurred. A scaffolding safety blitz is...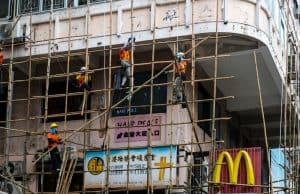 Two contractors have been fined just £9,500 by the courts in Hong Kong for the death of a scaffolder. On 27 December 2018 in the residential district of Yau Tong, the scaffolder was erecting bamboo...
[vc_raw_js]JTNDY2VudGVyJTNFJTNDYnJvYWRzdHJlZXQtem9uZSUyMHpvbmUtaWQlM0QlMjI0MzQwMyUyMiUzRSUzQyUyRmJyb2Fkc3RyZWV0LXpvbmUlM0U=[/vc_raw_js]
PROJECT NEWS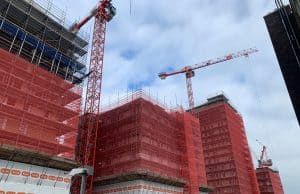 TRAD Scaffolding Contractors has reached the halfway milestone on its £2M+ 18 month project at the University of Brighton. TRAD Scaffolding Contractors (TRAD) has been working on several significant...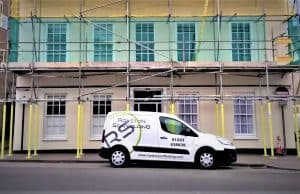 Royston Scaffolding has provided essential work for the NHS during the lockdown highlighting that work is still possible despite taking longer. Cambridge and Hertfordshire based company Royston Scaffolding were recently on hand to help the...
[vc_raw_js]JTNDc2NyaXB0JTIwYXN5bmMlMjBzcmMlM0QlMjIlMkYlMkZwYWdlYWQyLmdvb2dsZXN5bmRpY2F0aW9uLmNvbSUyRnBhZ2VhZCUyRmpzJTJGYWRzYnlnb29nbGUuanMlMjIlM0UlM0MlMkZzY3JpcHQlM0UlMEElM0MlMjEtLSUyMEhvbWVwYWdlJTIwdW5kZXIlMjBibG9jayUyMC0tJTNFJTBBJTNDaW5zJTIwY2xhc3MlM0QlMjJhZHNieWdvb2dsZSUyMiUwQSUyMCUyMCUyMCUyMCUyMHN0eWxlJTNEJTIyZGlzcGxheSUzQWJsb2NrJTIyJTBBJTIwJTIwJTIwJTIwJTIwZGF0YS1hZC1jbGllbnQlM0QlMjJjYS1wdWItMTgwMTgzODM0NTI3MDA4OSUyMiUwQSUyMCUyMCUyMCUyMCUyMGRhdGEtYWQtc2xvdCUzRCUyMjI5NDk1MjY0NjAlMjIlMEElMjAlMjAlMjAlMjAlMjBkYXRhLWFkLWZvcm1hdCUzRCUyMmF1dG8lMjIlM0UlM0MlMkZpbnMlM0UlMEElM0NzY3JpcHQlM0UlMEElMjhhZHNieWdvb2dsZSUyMCUzRCUyMHdpbmRvdy5hZHNieWdvb2dsZSUyMCU3QyU3QyUyMCU1QiU1RCUyOS5wdXNoJTI4JTdCJTdEJTI5JTNCJTBBJTNDJTJGc2NyaXB0JTNF[/vc_raw_js]
IN THE COURTS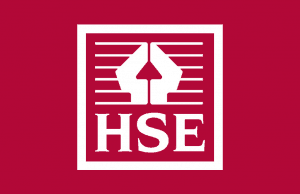 HSE inspectors are set to target construction sites in Great Britain to check that their health standards are up to scratch. Starting on Monday 5 October the month-long inspection blitz will focus on respiratory risks...
THE BUSINESS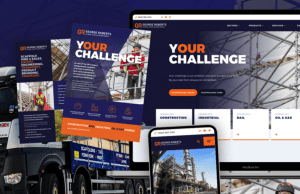 George Roberts Ltd, one of the UK's leading independent suppliers of quality scaffolding and access equipment, has unveiled its global rebrand which will be launched across the industry. George Roberts fresh new look signifies the...
[vc_raw_js]JTNDc2NyaXB0JTIwYXN5bmMlMjBzcmMlM0QlMjIlMkYlMkZwYWdlYWQyLmdvb2dsZXN5bmRpY2F0aW9uLmNvbSUyRnBhZ2VhZCUyRmpzJTJGYWRzYnlnb29nbGUuanMlMjIlM0UlM0MlMkZzY3JpcHQlM0UlMEElM0MlMjEtLSUyMGhvbWVwYWdlJTIwYmFubmVyJTIwMiUyMC0tJTNFJTBBJTNDaW5zJTIwY2xhc3MlM0QlMjJhZHNieWdvb2dsZSUyMiUwQSUyMCUyMCUyMCUyMCUyMHN0eWxlJTNEJTIyZGlzcGxheSUzQWJsb2NrJTIyJTBBJTIwJTIwJTIwJTIwJTIwZGF0YS1hZC1jbGllbnQlM0QlMjJjYS1wdWItMTgwMTgzODM0NTI3MDA4OSUyMiUwQSUyMCUyMCUyMCUyMCUyMGRhdGEtYWQtc2xvdCUzRCUyMjQ5MDg5NDI1NjUlMjIlMEElMjAlMjAlMjAlMjAlMjBkYXRhLWFkLWZvcm1hdCUzRCUyMmF1dG8lMjIlM0UlM0MlMkZpbnMlM0UlMEElM0NzY3JpcHQlM0UlMEElMjhhZHNieWdvb2dsZSUyMCUzRCUyMHdpbmRvdy5hZHNieWdvb2dsZSUyMCU3QyU3QyUyMCU1QiU1RCUyOS5wdXNoJTI4JTdCJTdEJTI5JTNCJTBBJTNDJTJGc2NyaXB0JTNF[/vc_raw_js]
EDITOR'S PICKS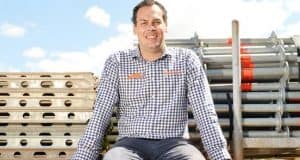 There is a common misconception that if a scaffolding company specializes in one market, it is going to limit their ability to grow and...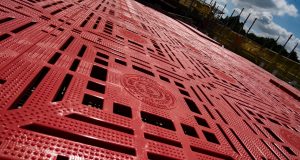 The JMAC Group are set to create 40 full-time jobs in the North East following over £2m in contract wins and exports to Europe. The...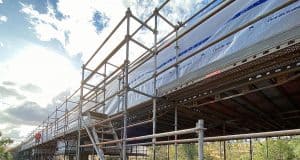 Since the beginning of time, scaffolding has been used around the world to provide safe access for multiple uses.  We venture 'down under' to...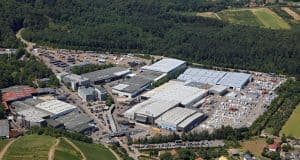 This year marks the 75th anniversary of one of the world's finest company exponents of scaffolding. Given all of their incredible achievements, ScaffMag takes...
[vc_raw_js]JTNDQ0VOVEVSJTNFJTNDYnJvYWRzdHJlZXQtem9uZSUyMHpvbmUtaWQlM0QlMjI0MzQwNCUyMiUzRSUzQyUyRmJyb2Fkc3RyZWV0LXpvbmUlM0U=[/vc_raw_js]
TECHNOLOGY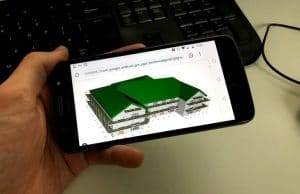 Dorset based SMART Scaffolder has announced a host of new 3D modelling features to boost their impressive BIM Toolbox module for the market-leading SMART Estimator package.  3D BIM...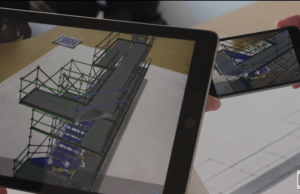 Scaffolding software company Avontus is helping scaffolding businesses to upskill employees, build new technology capabilities, and come back stronger  As part of its ongoing commitment to the scaffolding industry,...
PRODUCTS AND SERVICES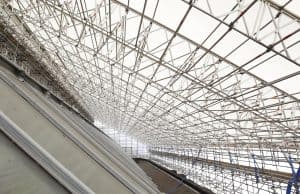 The heavy-duty ASTERIX HD beam is ideal for all applications from large-span temporary roofing to stadium lighting rigs. TRAD UK, the new brand for the...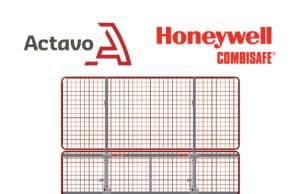 Actavo and Honeywell Combisafe partner up to supply its edge protection products. Actavo Hire and Sales, the UK and Ireland building supplies company based in...