TOP UK STORIES
The Conservatives have today achieved a historic victory in the UK General Election, but what's been the reaction within the scaffolding industry? As it stands so far today (13 December) the Conservatives have won the...
New data has revealed that nearly half of all construction sites in New South Wales (NSW) have non-compliant scaffolding. The NSW government has put the industry on 'notice' after a safety blitz on more than...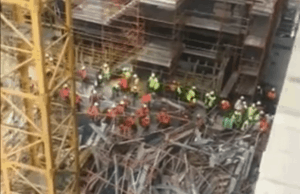 A large section of scaffolding has collapsed at a building site in Sydney killing an 18-year-old apprentice and seriously injuring another. Apprentice Christopher Cassantiti was reported to have fallen from a height of almost eight-storeys...
[vc_raw_js]JTNDY2VudGVyJTNFJTNDYnJvYWRzdHJlZXQtem9uZSUyMHpvbmUtaWQlM0QlMjI0MzQwMyUyMiUzRSUzQyUyRmJyb2Fkc3RyZWV0LXpvbmUlM0U=[/vc_raw_js]
PROJECT NEWS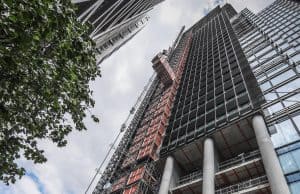 Lyndon SGB and Taylor's Hoists are providing a 'total access' package for leading contractor Lendlease on the landmark new development at One Bishopsgate Plaza, in the heart of the city of London. ONE Bishopsgate Plaza...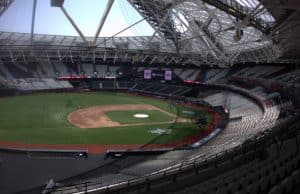 A British construction firm that specialises in complex and bespoke builds and uses scaffolding to create niche solutions was brought in to help transform West Ham's London Stadium into a Major...
[vc_raw_js]JTNDc2NyaXB0JTIwYXN5bmMlMjBzcmMlM0QlMjIlMkYlMkZwYWdlYWQyLmdvb2dsZXN5bmRpY2F0aW9uLmNvbSUyRnBhZ2VhZCUyRmpzJTJGYWRzYnlnb29nbGUuanMlMjIlM0UlM0MlMkZzY3JpcHQlM0UlMEElM0MlMjEtLSUyMEhvbWVwYWdlJTIwdW5kZXIlMjBibG9jayUyMC0tJTNFJTBBJTNDaW5zJTIwY2xhc3MlM0QlMjJhZHNieWdvb2dsZSUyMiUwQSUyMCUyMCUyMCUyMCUyMHN0eWxlJTNEJTIyZGlzcGxheSUzQWJsb2NrJTIyJTBBJTIwJTIwJTIwJTIwJTIwZGF0YS1hZC1jbGllbnQlM0QlMjJjYS1wdWItMTgwMTgzODM0NTI3MDA4OSUyMiUwQSUyMCUyMCUyMCUyMCUyMGRhdGEtYWQtc2xvdCUzRCUyMjI5NDk1MjY0NjAlMjIlMEElMjAlMjAlMjAlMjAlMjBkYXRhLWFkLWZvcm1hdCUzRCUyMmF1dG8lMjIlM0UlM0MlMkZpbnMlM0UlMEElM0NzY3JpcHQlM0UlMEElMjhhZHNieWdvb2dsZSUyMCUzRCUyMHdpbmRvdy5hZHNieWdvb2dsZSUyMCU3QyU3QyUyMCU1QiU1RCUyOS5wdXNoJTI4JTdCJTdEJTI5JTNCJTBBJTNDJTJGc2NyaXB0JTNF[/vc_raw_js]
IN THE COURTS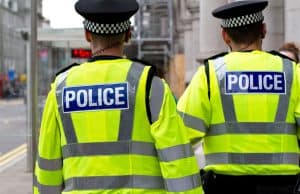 Three safety test workers have been arrested after being caught giving answers to candidates for cash. According to reports, the cheating was exposed by counter-fraud raids on test centres in Cheshire, Essex and London by...
THE BUSINESS
A scaffolding company is reaping the awards after winning new contracts and achieving a 50% increase in turnover.  BGB Scaffolding has enjoyed its "best-ever year" by growing its workforce...
[vc_raw_js]JTNDc2NyaXB0JTIwYXN5bmMlMjBzcmMlM0QlMjIlMkYlMkZwYWdlYWQyLmdvb2dsZXN5bmRpY2F0aW9uLmNvbSUyRnBhZ2VhZCUyRmpzJTJGYWRzYnlnb29nbGUuanMlMjIlM0UlM0MlMkZzY3JpcHQlM0UlMEElM0MlMjEtLSUyMGhvbWVwYWdlJTIwYmFubmVyJTIwMiUyMC0tJTNFJTBBJTNDaW5zJTIwY2xhc3MlM0QlMjJhZHNieWdvb2dsZSUyMiUwQSUyMCUyMCUyMCUyMCUyMHN0eWxlJTNEJTIyZGlzcGxheSUzQWJsb2NrJTIyJTBBJTIwJTIwJTIwJTIwJTIwZGF0YS1hZC1jbGllbnQlM0QlMjJjYS1wdWItMTgwMTgzODM0NTI3MDA4OSUyMiUwQSUyMCUyMCUyMCUyMCUyMGRhdGEtYWQtc2xvdCUzRCUyMjQ5MDg5NDI1NjUlMjIlMEElMjAlMjAlMjAlMjAlMjBkYXRhLWFkLWZvcm1hdCUzRCUyMmF1dG8lMjIlM0UlM0MlMkZpbnMlM0UlMEElM0NzY3JpcHQlM0UlMEElMjhhZHNieWdvb2dsZSUyMCUzRCUyMHdpbmRvdy5hZHNieWdvb2dsZSUyMCU3QyU3QyUyMCU1QiU1RCUyOS5wdXNoJTI4JTdCJTdEJTI5JTNCJTBBJTNDJTJGc2NyaXB0JTNF[/vc_raw_js]
EDITOR'S PICKS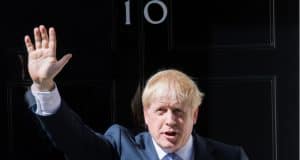 The Conservatives have today achieved a historic victory in the UK General Election, but what's been the reaction within the scaffolding industry? As it stands...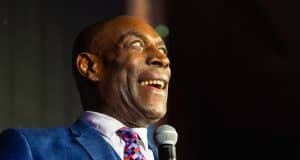 A record-breaking quarter of a million pounds was raised at the Lighthouse Construction Industry's Charity lunch, held at the Westminster Park Plaza...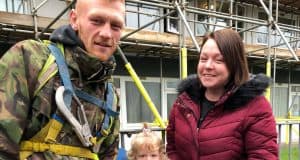 A quick-thinking scaffolder has been hailed as a hero after saving the life of a toddler who was choking on a 2p...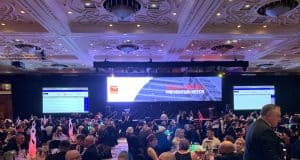 Some of the best, and most respected firms and members of the scaffolding and access community came together in Wales on Friday...
[vc_raw_js]JTNDQ0VOVEVSJTNFJTNDYnJvYWRzdHJlZXQtem9uZSUyMHpvbmUtaWQlM0QlMjI0MzQwNCUyMiUzRSUzQyUyRmJyb2Fkc3RyZWV0LXpvbmUlM0U=[/vc_raw_js]
TECHNOLOGY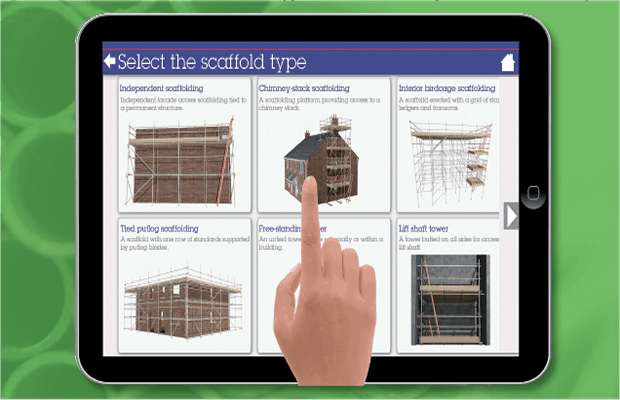 A new version of the TG20 scaffold design software is currently being developed. A small team from the NASC is again working with scaffolding software experts CADS, who produced SMART Scaffolder and the original groundbreaking...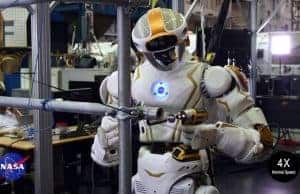 https://youtu.be/j1CgTzQSYyo NASA's Valkyrie robot is able to use human tools to erect scaffolding and plot itself a path across difficult terrain. Ok, I...
PRODUCTS AND SERVICES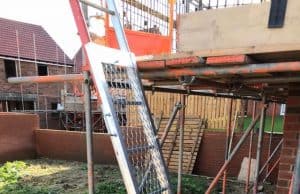 Teesside based JMAC Safety Systems have launched another new product to add to their suite of Health and Safety solutions.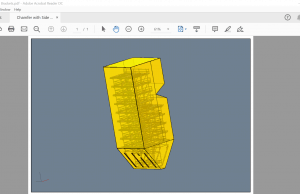 Avontus announced 3D shading modes, export to 3D PDF, and a host of new features in Scaffold Designer 2020 update. Scaffolding software company Avontus has...