TOP UK STORIES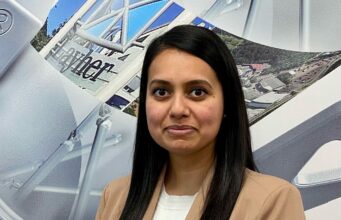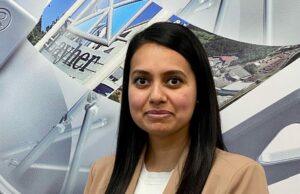 In the world of scaffolding and access solutions, change is a constant force, propelling innovation and excellence to new heights. The recent appointment of Anita Singh as Technical Director at Layher UK marks the...
[vc_raw_js]JTNDY2VudGVyJTNFJTNDYnJvYWRzdHJlZXQtem9uZSUyMHpvbmUtaWQlM0QlMjI0MzQwMiUyMiUzRSUzQyUyRmJyb2Fkc3RyZWV0LXpvbmUlM0U=[/vc_raw_js]
The Scaffolding Association Australia (SAA) and Scaffolding, Access, and Rigging New Zealand (SARNZ) have embarked on an innovative partnership to enhance safety, promote excellence, and advance the scaffolding industry in Australia and New Zealand. The...
A major construction site accident in Hamburg has claimed the lives of four construction workers, with several more individuals reported missing, according to German authorities.  According to reports, the incident unfolded this morning (Monday, 30...
[vc_raw_js]JTNDY2VudGVyJTNFJTNDYnJvYWRzdHJlZXQtem9uZSUyMHpvbmUtaWQlM0QlMjI0MzQwMyUyMiUzRSUzQyUyRmJyb2Fkc3RyZWV0LXpvbmUlM0U=[/vc_raw_js]
PROJECT NEWS
Safety, agility, and innovation are of utmost importance when building the first of a new generation of nuclear power stations. Industrial services specialist KAEFER UK & Ireland was tasked with delivering the Containment Liner...
Inner City Scaffolding Ltd, a well-known name in the scaffolding sector, has undertaken a monumental recladding project that has caught the industry's attention. This complex and innovative endeavour is set to redefine the standards...
[vc_raw_js]JTNDc2NyaXB0JTIwYXN5bmMlMjBzcmMlM0QlMjIlMkYlMkZwYWdlYWQyLmdvb2dsZXN5bmRpY2F0aW9uLmNvbSUyRnBhZ2VhZCUyRmpzJTJGYWRzYnlnb29nbGUuanMlMjIlM0UlM0MlMkZzY3JpcHQlM0UlMEElM0MlMjEtLSUyMEhvbWVwYWdlJTIwdW5kZXIlMjBibG9jayUyMC0tJTNFJTBBJTNDaW5zJTIwY2xhc3MlM0QlMjJhZHNieWdvb2dsZSUyMiUwQSUyMCUyMCUyMCUyMCUyMHN0eWxlJTNEJTIyZGlzcGxheSUzQWJsb2NrJTIyJTBBJTIwJTIwJTIwJTIwJTIwZGF0YS1hZC1jbGllbnQlM0QlMjJjYS1wdWItMTgwMTgzODM0NTI3MDA4OSUyMiUwQSUyMCUyMCUyMCUyMCUyMGRhdGEtYWQtc2xvdCUzRCUyMjI5NDk1MjY0NjAlMjIlMEElMjAlMjAlMjAlMjAlMjBkYXRhLWFkLWZvcm1hdCUzRCUyMmF1dG8lMjIlM0UlM0MlMkZpbnMlM0UlMEElM0NzY3JpcHQlM0UlMEElMjhhZHNieWdvb2dsZSUyMCUzRCUyMHdpbmRvdy5hZHNieWdvb2dsZSUyMCU3QyU3QyUyMCU1QiU1RCUyOS5wdXNoJTI4JTdCJTdEJTI5JTNCJTBBJTNDJTJGc2NyaXB0JTNF[/vc_raw_js]
IN THE COURTS
The Access Industry Forum has called for clearer reporting to tackle workplace falls from height. The Access Industry Forum (AIF), representing the principal work at height trade associations and federations, has raised concerns over persistently...
THE BUSINESS
In a strategic move to bolster its leadership team and fuel its next phase of growth, MR Scaffolding Services Limited has announced the appointment of Des Moore as a Non-Executive Director. Des Moore, a well-known...
[vc_raw_js]JTNDc2NyaXB0JTIwYXN5bmMlMjBzcmMlM0QlMjIlMkYlMkZwYWdlYWQyLmdvb2dsZXN5bmRpY2F0aW9uLmNvbSUyRnBhZ2VhZCUyRmpzJTJGYWRzYnlnb29nbGUuanMlMjIlM0UlM0MlMkZzY3JpcHQlM0UlMEElM0MlMjEtLSUyMGhvbWVwYWdlJTIwYmFubmVyJTIwMiUyMC0tJTNFJTBBJTNDaW5zJTIwY2xhc3MlM0QlMjJhZHNieWdvb2dsZSUyMiUwQSUyMCUyMCUyMCUyMCUyMHN0eWxlJTNEJTIyZGlzcGxheSUzQWJsb2NrJTIyJTBBJTIwJTIwJTIwJTIwJTIwZGF0YS1hZC1jbGllbnQlM0QlMjJjYS1wdWItMTgwMTgzODM0NTI3MDA4OSUyMiUwQSUyMCUyMCUyMCUyMCUyMGRhdGEtYWQtc2xvdCUzRCUyMjQ5MDg5NDI1NjUlMjIlMEElMjAlMjAlMjAlMjAlMjBkYXRhLWFkLWZvcm1hdCUzRCUyMmF1dG8lMjIlM0UlM0MlMkZpbnMlM0UlMEElM0NzY3JpcHQlM0UlMEElMjhhZHNieWdvb2dsZSUyMCUzRCUyMHdpbmRvdy5hZHNieWdvb2dsZSUyMCU3QyU3QyUyMCU1QiU1RCUyOS5wdXNoJTI4JTdCJTdEJTI5JTNCJTBBJTNDJTJGc2NyaXB0JTNF[/vc_raw_js]
EDITOR'S PICKS
Serial inventor Paul A Sparrow, known for creating the ProView Firefly Scaffolder's Level and for conceptualising modern-day crowdfunding, is fighting back against industrial abuse...
Henry Annafi, Training Officer for the National Access & Scaffolding Confederation (NASC), is spearheading a ground-breaking initiative to bring more workers into the scaffolding...
It's Men's Health Week from 12th to 19th June and the Lighthouse Construction Industry Charity are supporting the week by raising awareness of all...
After two long years of postponements due to the Covid pandemic and travel restrictions organisers in Lithuania are ready to welcome eight teams of scaffolders from around Europe to compete
[vc_raw_js]JTNDQ0VOVEVSJTNFJTNDYnJvYWRzdHJlZXQtem9uZSUyMHpvbmUtaWQlM0QlMjI0MzQwNCUyMiUzRSUzQyUyRmJyb2Fkc3RyZWV0LXpvbmUlM0U=[/vc_raw_js]
TECHNOLOGY
Munich-based start-up Kewazo has eyes on a North American expansion after raising a further $10 million in funding for its scaffolding robot LIFTBOT. US Venture capital firm Fifth Wall has become KEWAZO's newest partner following...
Since receiving CE certification in December 2020, KEWAZO has delivered its robotic material hoist LIFTBOT to its customers throughout Europe. While the German market leader Bilfinger arnholdt already relies on LIFTBOT since April 2021, now,...
PRODUCTS AND SERVICES
Ahead of Pilosio's upcoming CAD Design Event in Aberdeen, Flydeck's innovative design, versatility, and safety features are attracting industry attention from experts. Mark Parkin, Business...
In an industry where time is money, saving valuable minutes during the design and planning phase of a project can lead to notable cost...