TOP UK STORIES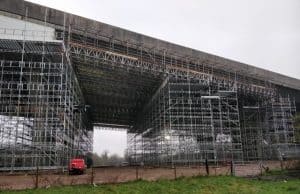 Located between junctions 20 and 21 of London's M25, the 450m-long Gade Valley Viaduct carries thousands of commuters as they make their way around the capital's busy motorway. During planned strengthening works...
[vc_raw_js]JTNDY2VudGVyJTNFJTNDYnJvYWRzdHJlZXQtem9uZSUyMHpvbmUtaWQlM0QlMjI0MzQwMiUyMiUzRSUzQyUyRmJyb2Fkc3RyZWV0LXpvbmUlM0U=[/vc_raw_js]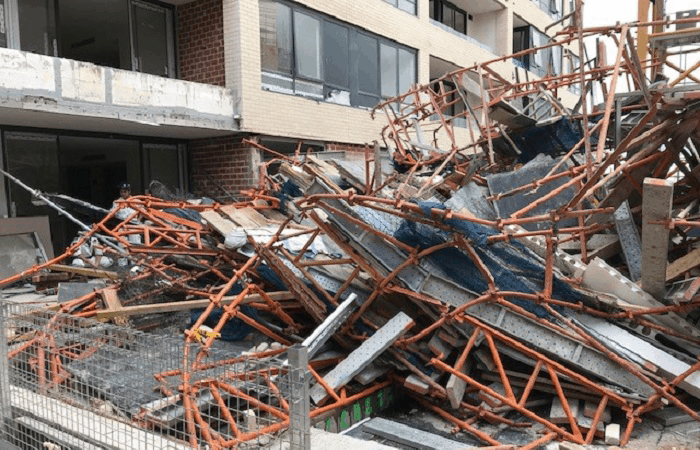 Construction workers in Australia are being warned of the dangers of tampering with scaffolding. SafeWork NSW is launching Scaff Safe 2020 a new scaffold safety campaign aimed at tackling unsafe scaffolding in New South Wales. The...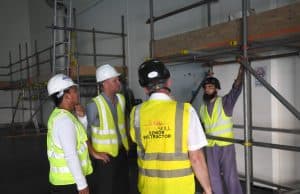 Overseas training providers Simian Skill has closed its doors with immediate effect to help stop the spread of Coronavirus. The international scaffold training provider based in Dubai has been shut down. All schools and training...
[vc_raw_js]JTNDY2VudGVyJTNFJTNDYnJvYWRzdHJlZXQtem9uZSUyMHpvbmUtaWQlM0QlMjI0MzQwMyUyMiUzRSUzQyUyRmJyb2Fkc3RyZWV0LXpvbmUlM0U=[/vc_raw_js]
PROJECT NEWS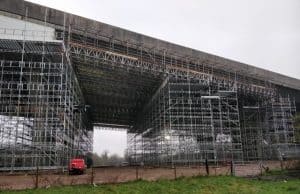 Located between junctions 20 and 21 of London's M25, the 450m-long Gade Valley Viaduct carries thousands of commuters as they make their way around the capital's busy motorway. During planned strengthening works...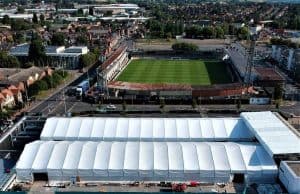 Re-surfacing work on a Hereford roof-top shopping centre car park might seem a simple operation but it can present some major challenges. Not least a complete encapsulation involving some 2,500 sq. metres of lightweight covers......
[vc_raw_js]JTNDc2NyaXB0JTIwYXN5bmMlMjBzcmMlM0QlMjIlMkYlMkZwYWdlYWQyLmdvb2dsZXN5bmRpY2F0aW9uLmNvbSUyRnBhZ2VhZCUyRmpzJTJGYWRzYnlnb29nbGUuanMlMjIlM0UlM0MlMkZzY3JpcHQlM0UlMEElM0MlMjEtLSUyMEhvbWVwYWdlJTIwdW5kZXIlMjBibG9jayUyMC0tJTNFJTBBJTNDaW5zJTIwY2xhc3MlM0QlMjJhZHNieWdvb2dsZSUyMiUwQSUyMCUyMCUyMCUyMCUyMHN0eWxlJTNEJTIyZGlzcGxheSUzQWJsb2NrJTIyJTBBJTIwJTIwJTIwJTIwJTIwZGF0YS1hZC1jbGllbnQlM0QlMjJjYS1wdWItMTgwMTgzODM0NTI3MDA4OSUyMiUwQSUyMCUyMCUyMCUyMCUyMGRhdGEtYWQtc2xvdCUzRCUyMjI5NDk1MjY0NjAlMjIlMEElMjAlMjAlMjAlMjAlMjBkYXRhLWFkLWZvcm1hdCUzRCUyMmF1dG8lMjIlM0UlM0MlMkZpbnMlM0UlMEElM0NzY3JpcHQlM0UlMEElMjhhZHNieWdvb2dsZSUyMCUzRCUyMHdpbmRvdy5hZHNieWdvb2dsZSUyMCU3QyU3QyUyMCU1QiU1RCUyOS5wdXNoJTI4JTdCJTdEJTI5JTNCJTBBJTNDJTJGc2NyaXB0JTNF[/vc_raw_js]
IN THE COURTS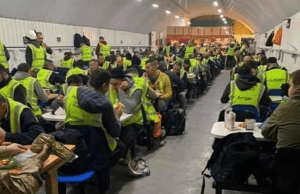 The Health & Safety Executive (HSE) has stressed it could shut construction sites down if social distancing rules are not followed. However, how they plan to do this is...
THE BUSINESS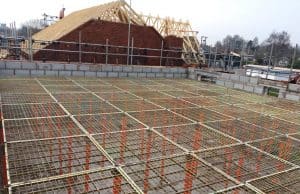 Load deck systems firm, G-Deck, has pledged to freeze all hire fees for its customers until the COVID-19 crisis is over and construction sites are live again. The Leicester...
[vc_raw_js]JTNDc2NyaXB0JTIwYXN5bmMlMjBzcmMlM0QlMjIlMkYlMkZwYWdlYWQyLmdvb2dsZXN5bmRpY2F0aW9uLmNvbSUyRnBhZ2VhZCUyRmpzJTJGYWRzYnlnb29nbGUuanMlMjIlM0UlM0MlMkZzY3JpcHQlM0UlMEElM0MlMjEtLSUyMGhvbWVwYWdlJTIwYmFubmVyJTIwMiUyMC0tJTNFJTBBJTNDaW5zJTIwY2xhc3MlM0QlMjJhZHNieWdvb2dsZSUyMiUwQSUyMCUyMCUyMCUyMCUyMHN0eWxlJTNEJTIyZGlzcGxheSUzQWJsb2NrJTIyJTBBJTIwJTIwJTIwJTIwJTIwZGF0YS1hZC1jbGllbnQlM0QlMjJjYS1wdWItMTgwMTgzODM0NTI3MDA4OSUyMiUwQSUyMCUyMCUyMCUyMCUyMGRhdGEtYWQtc2xvdCUzRCUyMjQ5MDg5NDI1NjUlMjIlMEElMjAlMjAlMjAlMjAlMjBkYXRhLWFkLWZvcm1hdCUzRCUyMmF1dG8lMjIlM0UlM0MlMkZpbnMlM0UlMEElM0NzY3JpcHQlM0UlMEElMjhhZHNieWdvb2dsZSUyMCUzRCUyMHdpbmRvdy5hZHNieWdvb2dsZSUyMCU3QyU3QyUyMCU1QiU1RCUyOS5wdXNoJTI4JTdCJTdEJTI5JTNCJTBBJTNDJTJGc2NyaXB0JTNF[/vc_raw_js]
EDITOR'S PICKS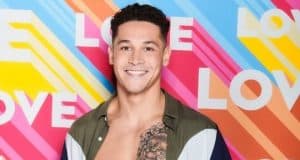 Scaffolder Callum Jones is due to appear on ITV's hit TV show Love Island. The 23-year-old scaffolder from Manchester is employed by Connolly Scaffolding Ltd....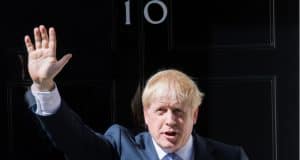 The Conservatives have today achieved a historic victory in the UK General Election, but what's been the reaction within the scaffolding industry? As it stands...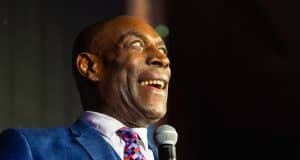 A record-breaking quarter of a million pounds was raised at the Lighthouse Construction Industry's Charity lunch, held at the Westminster Park Plaza...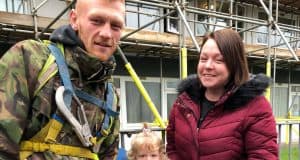 A quick-thinking scaffolder has been hailed as a hero after saving the life of a toddler who was choking on a 2p...
[vc_raw_js]JTNDQ0VOVEVSJTNFJTNDYnJvYWRzdHJlZXQtem9uZSUyMHpvbmUtaWQlM0QlMjI0MzQwNCUyMiUzRSUzQyUyRmJyb2Fkc3RyZWV0LXpvbmUlM0U=[/vc_raw_js]
TECHNOLOGY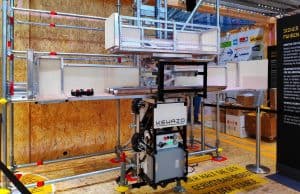 Munich based Kewazo has raised a further €2.5 million in funding for its scaffolding robot and added 'high-calibre' industry experts to its management team. The Kewazo scaffolding robot has now raised a total of €3.6...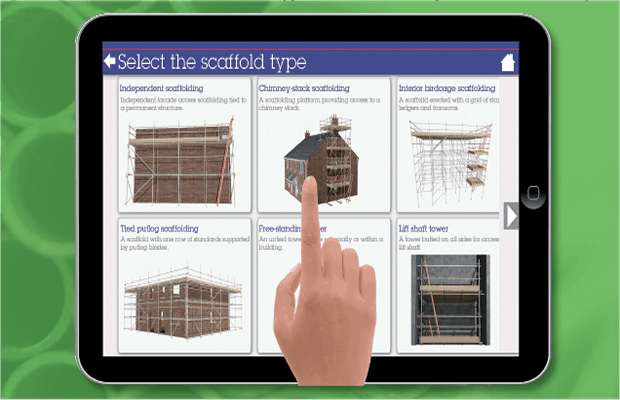 A new version of the TG20 scaffold design software is currently being developed. A small team from the NASC is again working with scaffolding software experts CADS, who produced SMART Scaffolder and the original groundbreaking...
PRODUCTS AND SERVICES
The latest product from the X-Pro series of scaffolders levels includes a number of new and beneficial features including illuminated vials, stronger magnets and...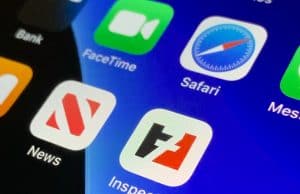 The digital scaffolding inspection company SafeTime has launched an update to its Inspect7 app that now supports all Inspect7 hardware, including their electronic devices. Due...