Latest News
Scaffolding training establishments have now been given the green light to reopen following the national lockdown restrictions imposed in January. Around half of the CISRS registered scaffolding training centres across the UK have been temporarily closed due to the national...
TOP UK STORIES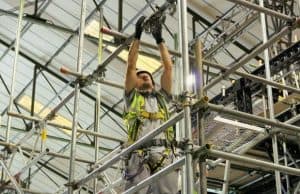 Scaffolding training establishments have now been given the green light to reopen following the national lockdown restrictions imposed in January. Around half of the CISRS registered scaffolding training centres across the UK have been temporarily...
[vc_raw_js]JTNDY2VudGVyJTNFJTNDYnJvYWRzdHJlZXQtem9uZSUyMHpvbmUtaWQlM0QlMjI0MzQwMiUyMiUzRSUzQyUyRmJyb2Fkc3RyZWV0LXpvbmUlM0U=[/vc_raw_js]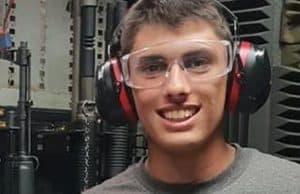 A construction company has been fined $900,000 after a scaffolding collapse in Sydney, Australia killing 18-year-old Christopher Cassaniti. The apprentice was killed when the 120ft high scaffolding structure he...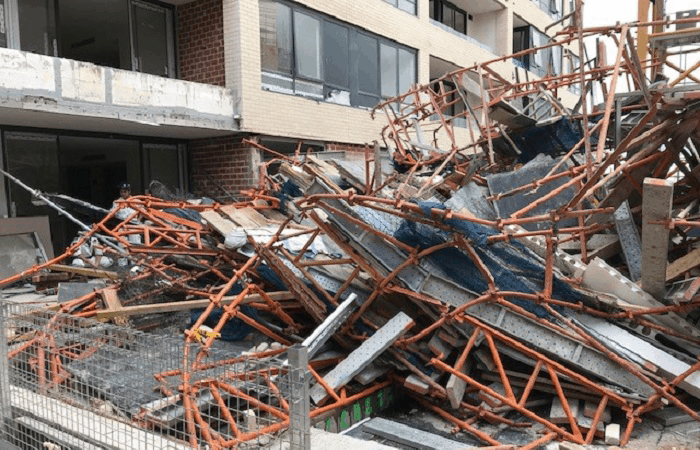 An NSW government Minister has called on the industry to improve safety standards in the country or risk heavy fines after a number of deaths and serious injuries have occurred. A scaffolding safety blitz is...
[vc_raw_js]JTNDY2VudGVyJTNFJTNDYnJvYWRzdHJlZXQtem9uZSUyMHpvbmUtaWQlM0QlMjI0MzQwMyUyMiUzRSUzQyUyRmJyb2Fkc3RyZWV0LXpvbmUlM0U=[/vc_raw_js]
PROJECT NEWS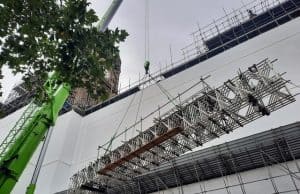 National scaffolding and access contractor Lyndon SGB is supplying complex access solutions on one of the most prestigious and largest scaffolding projects in the country. Announced today the four-year contract will see Lyndon SGB provide...
Working closely with UK System Scaffold Hire, JDC Scaffolding developed an innovative gantry design which used HAKI Tripods to minimise disruption in Kensington High Street. Even with the reduced footfall and lower traffic levels created...
[vc_raw_js]JTNDc2NyaXB0JTIwYXN5bmMlMjBzcmMlM0QlMjIlMkYlMkZwYWdlYWQyLmdvb2dsZXN5bmRpY2F0aW9uLmNvbSUyRnBhZ2VhZCUyRmpzJTJGYWRzYnlnb29nbGUuanMlMjIlM0UlM0MlMkZzY3JpcHQlM0UlMEElM0MlMjEtLSUyMEhvbWVwYWdlJTIwdW5kZXIlMjBibG9jayUyMC0tJTNFJTBBJTNDaW5zJTIwY2xhc3MlM0QlMjJhZHNieWdvb2dsZSUyMiUwQSUyMCUyMCUyMCUyMCUyMHN0eWxlJTNEJTIyZGlzcGxheSUzQWJsb2NrJTIyJTBBJTIwJTIwJTIwJTIwJTIwZGF0YS1hZC1jbGllbnQlM0QlMjJjYS1wdWItMTgwMTgzODM0NTI3MDA4OSUyMiUwQSUyMCUyMCUyMCUyMCUyMGRhdGEtYWQtc2xvdCUzRCUyMjI5NDk1MjY0NjAlMjIlMEElMjAlMjAlMjAlMjAlMjBkYXRhLWFkLWZvcm1hdCUzRCUyMmF1dG8lMjIlM0UlM0MlMkZpbnMlM0UlMEElM0NzY3JpcHQlM0UlMEElMjhhZHNieWdvb2dsZSUyMCUzRCUyMHdpbmRvdy5hZHNieWdvb2dsZSUyMCU3QyU3QyUyMCU1QiU1RCUyOS5wdXNoJTI4JTdCJTdEJTI5JTNCJTBBJTNDJTJGc2NyaXB0JTNF[/vc_raw_js]
IN THE COURTS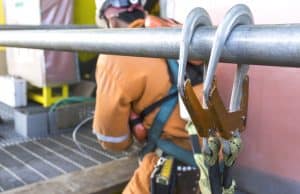 UK charity launches free support pack helping people affected by a fall from height. THE NO FALLS FOUNDATION, the UK charity dedicated to preventing falls from height and helping people affected by the life-changing consequences...
THE BUSINESS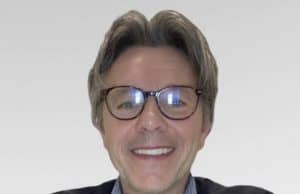 Lyndon SGB has appointed respected and well-known Brand Energy Director, Derek Heaney in the role of National Accounts Director. Heaney will work on both new and existing Lyndon SGB clients and brings a wealth of access...
[vc_raw_js]JTNDc2NyaXB0JTIwYXN5bmMlMjBzcmMlM0QlMjIlMkYlMkZwYWdlYWQyLmdvb2dsZXN5bmRpY2F0aW9uLmNvbSUyRnBhZ2VhZCUyRmpzJTJGYWRzYnlnb29nbGUuanMlMjIlM0UlM0MlMkZzY3JpcHQlM0UlMEElM0MlMjEtLSUyMGhvbWVwYWdlJTIwYmFubmVyJTIwMiUyMC0tJTNFJTBBJTNDaW5zJTIwY2xhc3MlM0QlMjJhZHNieWdvb2dsZSUyMiUwQSUyMCUyMCUyMCUyMCUyMHN0eWxlJTNEJTIyZGlzcGxheSUzQWJsb2NrJTIyJTBBJTIwJTIwJTIwJTIwJTIwZGF0YS1hZC1jbGllbnQlM0QlMjJjYS1wdWItMTgwMTgzODM0NTI3MDA4OSUyMiUwQSUyMCUyMCUyMCUyMCUyMGRhdGEtYWQtc2xvdCUzRCUyMjQ5MDg5NDI1NjUlMjIlMEElMjAlMjAlMjAlMjAlMjBkYXRhLWFkLWZvcm1hdCUzRCUyMmF1dG8lMjIlM0UlM0MlMkZpbnMlM0UlMEElM0NzY3JpcHQlM0UlMEElMjhhZHNieWdvb2dsZSUyMCUzRCUyMHdpbmRvdy5hZHNieWdvb2dsZSUyMCU3QyU3QyUyMCU1QiU1RCUyOS5wdXNoJTI4JTdCJTdEJTI5JTNCJTBBJTNDJTJGc2NyaXB0JTNF[/vc_raw_js]
EDITOR'S PICKS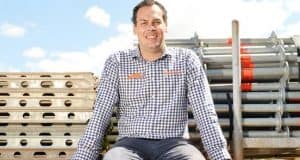 There is a common misconception that if a scaffolding company specializes in one market, it is going to limit their ability to grow and...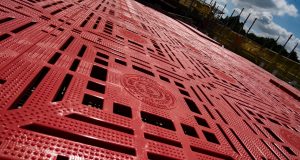 The JMAC Group are set to create 40 full-time jobs in the North East following over £2m in contract wins and exports to Europe. The...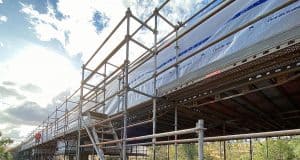 Since the beginning of time, scaffolding has been used around the world to provide safe access for multiple uses.  We venture 'down under' to...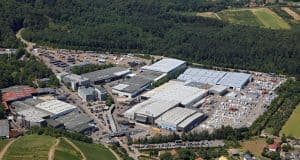 This year marks the 75th anniversary of one of the world's finest company exponents of scaffolding. Given all of their incredible achievements, ScaffMag takes...
[vc_raw_js]JTNDQ0VOVEVSJTNFJTNDYnJvYWRzdHJlZXQtem9uZSUyMHpvbmUtaWQlM0QlMjI0MzQwNCUyMiUzRSUzQyUyRmJyb2Fkc3RyZWV0LXpvbmUlM0U=[/vc_raw_js]
TECHNOLOGY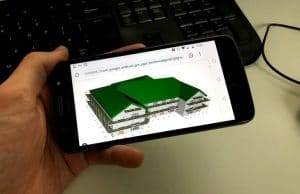 Dorset based SMART Scaffolder has announced a host of new 3D modelling features to boost their impressive BIM Toolbox module for the market-leading SMART Estimator package.  3D BIM...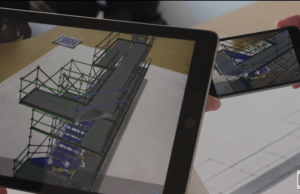 Scaffolding software company Avontus is helping scaffolding businesses to upskill employees, build new technology capabilities, and come back stronger  As part of its ongoing commitment to the scaffolding industry,...
PRODUCTS AND SERVICES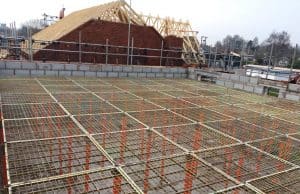 Safety decking systems manufacturer G-DECK has delivered a £1,000,000 investment plan to increase its capacity, reduce lead times and underpin quality assurance as the...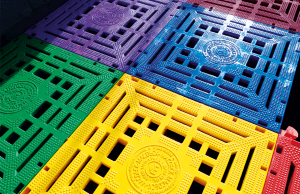 During lockdown the research and development team at JMAC Safety Systems has been hard at work designing a range of new products which will...