On 13th December 2006 scaffolding, measuring between up to 50ft high and spanning 100ft along the side of a building, collapsed across Needless Alley at 6.40pm as it was being used by pedestrians.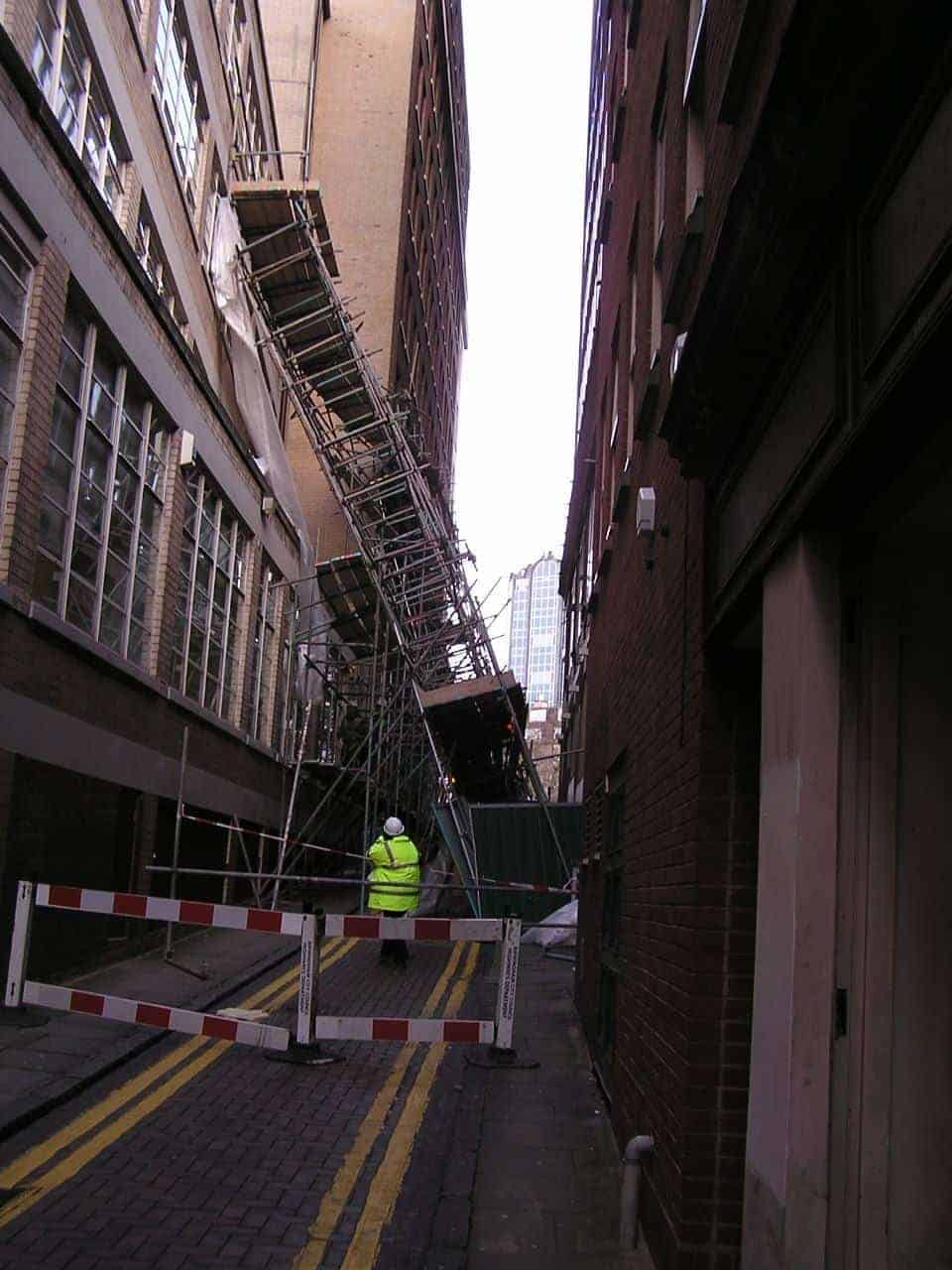 SGB Services Ltd, of Leatherhead in Surrey, was fined a total of £4,000 and ordered to pay costs of £6,000 at Birmingham Magistrates' Court, on Friday 13th March 2009, after pleading guilty to a breach of Regulation 8(b) of the Work at Height Regulations 2005.
The company had been charged with not ensuring that the working platforms, that they had installed were erected to ensure that components did not become accidentally displaced as to endanger workers or passers-by.
In the same court hearing John Davies Interiors Ltd, of Century House Oldbury, was fined £5,000 and ordered to pay costs of £1,996 after pleading guilty to breaching Regulation 12(4) of the Work at Height Regulations 2005. The company admitted that it had not ensured that the working platforms were not used in that position, as they had not been inspected within the previous seven days.
HSE Inspector Mike Ford said:
"The incident placed pedestrians and workers at risk because the two companies had failed to provide a scaffold that was suitably tied to the building and failed to ensure that the scaffold was inspected regularly after the erection.
"All employers have a responsibility to ensure that safe working practices are in place, because failure to do so could well cost lives, as well as enforcement action from HSE. It is extremely fortunate that nobody was injured, as CCTV footage of pedestrians passing within seconds of the collapse clearly demonstrates, it could have been so much worse.