On the evening of 18 January 2008, 85 metres of the scaffold overturned in the wind and collapsed into the street.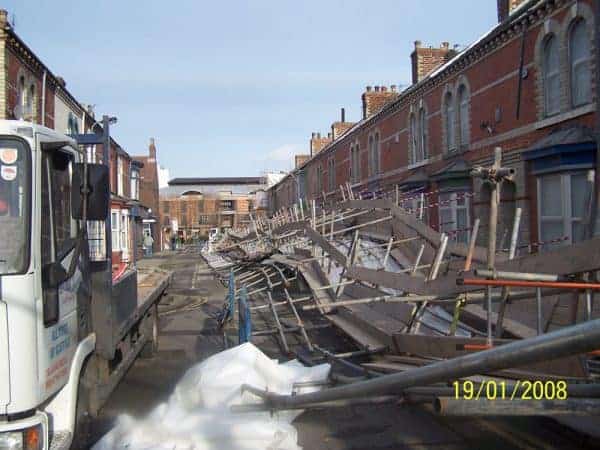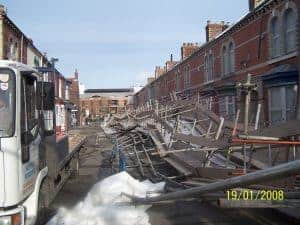 The Health and Safety Executive (HSE) prosecuted William Bedford, trading as B & J Scaffolding, following the incident in Jedburgh Street, Middlesbrough
Mr Bedford, whose business is based at Durham Road, Redcar, pleaded guilty to breaching Section 3(1) of the Health and Safety at Work etc Act 1974 when he appeared at Teesside Magistrates' Court. He was fined £4,000 and was ordered to pay costs of £2,500.
The HSE investigation showed that the scaffold was not adequately secured to the houses in Jedburgh Street and was missing elements used to stabilise the structure.
HSE Inspector Natalie Wright said:
"The scaffold had been used as a working platform for at least five days before the incident, by workers on site carrying out work to the house fronts. It could have collapsed at any time, creating a significant risk to workers and members of the public.