TWO men were today recovering in hospital after falling 30ft off scaffolding at a former factory in Radford.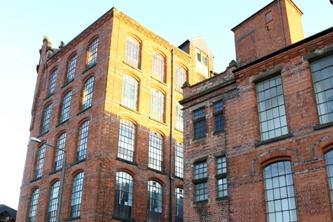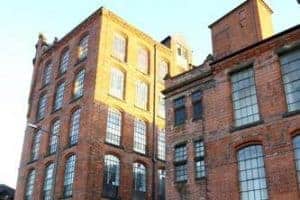 The men were working on the old Players tobacco factory at the corner of Hartley Road and Radford Boulevard when the scaffolding is believed to have collapsed, at about 2.20pm yesterday.
They were taken to the Queen's Medical Centre and were believed to be in a serious but not life-threatening condition. One man was thought to be in his 20s, the other in his 30s.
The old factory is now used as student accommodation, and several students heard the scaffolding fall.
Scarlett Kramer, 18, who studies journalism at Nottingham Trent University, heard a loud crash. "I think they were working on either the third or fourth floor, I heard the scaffolding collapse and lwondered what had happened."
Student Tom McAdan, 19, studying physics at Trent University, said he heard the workmen outside his second-floor bedroom window.
"I heard one of the workmen shouting and then there was a huge crash," he said.
Crews from East Midlands Ambulance Service were helped by police and other workmen to rescue the two men.
Ambulance spokesman Alan Marwood said: "The ambulance service was the first on the scene in a first-response vehicle and they did a really good assessment and called for two ambulances.
"We think they have fallen about 30 feet. We had good access in, but one of the men had fallen into a garden of thorn bushes."
Fire crews made the scaffolding safe.
Via: www.thisisnottingham.co.uk